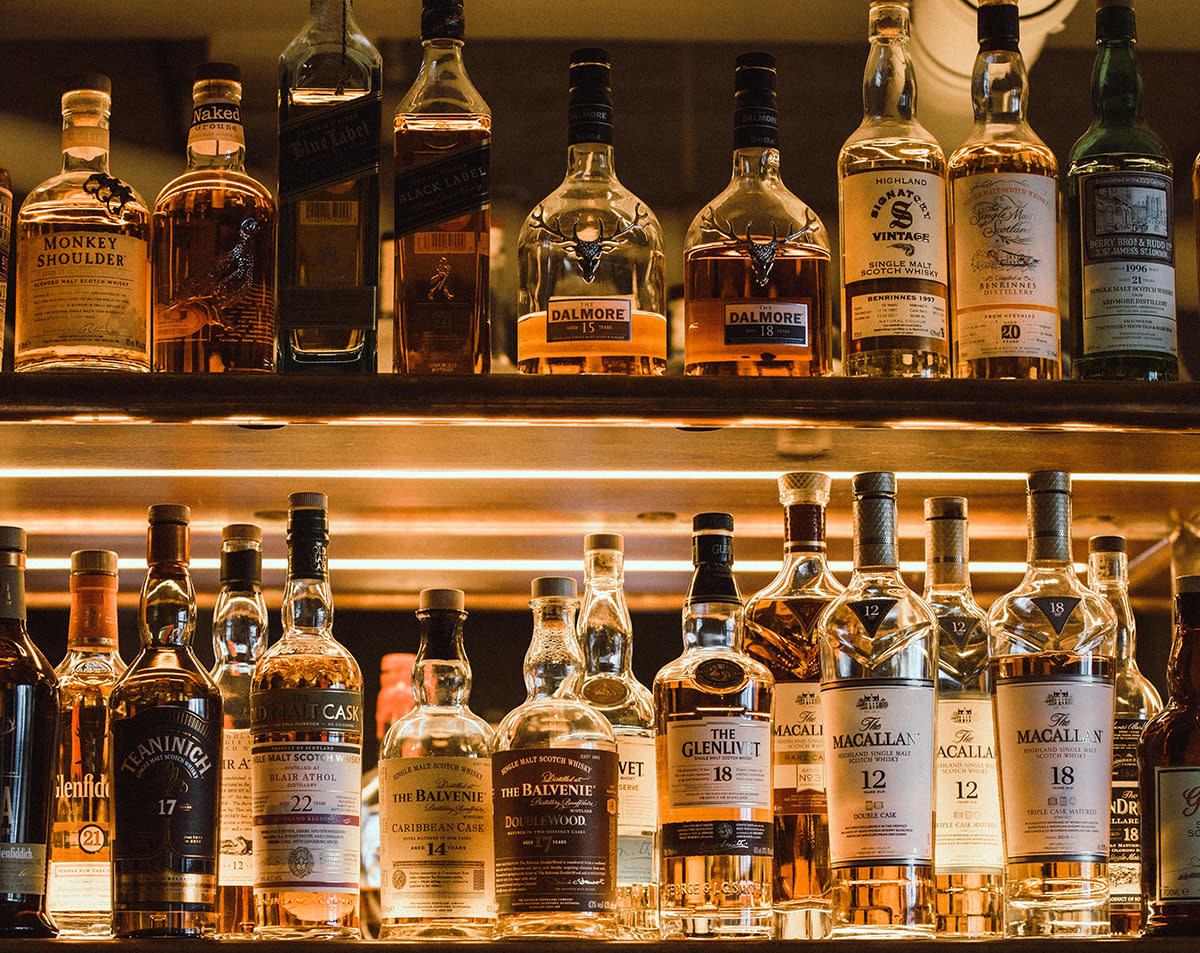 You looking for a Pappy? Seen any horsies lately? How about unicorns and taters? You know, the good stuff, the hard-to-find, the Easter eggs, the allocated? If I've lost you already, then you might need to get hip to the whiskey-crowd lingo.
While some may be content nursing a mainstream Jack 'n Coke, if you're looking to go down the rabbit hole and start exploring the higher-end whiskeys or if you're already knee-deep in the barrel, there are a few local places you should check out where you can sip on something neat and savor the smoky flavor.
The whiskey industry is booming these days, mainly bourbon for the majority who partake, but scotch and tequila aren't too far behind. The mid-range offerings are typically pretty easy to find on local shelves, but if you're interested in the rarer stuff, especially the collectibles, you might be hard-pressed to get your hands on a bottle. Your best bet is to seek out establishments that make these special drinks available to the general public before you start scanning the shelves for newly released liquors or sought-after anniversary editions and splurge on your own bottle.
The beaten path will likely lead you to J. Wilson's, on the corner of Lucas and Gladys in Beaumont. A popular local eatery—for lunch, dinner, and Sunday brunch—they also offer up a nice selection of premium whiskeys for patrons who want to see what all the fuss is about. On their top shelf, you can usually find bourbons—from Blanton's to Booker's to the elusive BTAC (Buffalo Trace Antique Collection)—and other coveted whiskeys from Kentucky's most distinguished distilleries.
If you're wanting to venture off the beaten path, the Logon Café & Pub, located on Calder Ave. in Beaumont, is a great place to stop by for some good eats and a pour of exceptional whiskey. Their low-key atmosphere, comfy patio, quirky décor, and welcome-to-the-family service can't be beat when you just want to hang out, grab some grub, shoot the breeze, and maybe enjoy a game or two of pool. They also offer weekly live music and fun events like trivia, open mic, and karaoke. On their top shelf, you can find Blanton's and Weller, as well as a solid Scotch and Irish whiskey collection. If you're feeling adventurous, you might even want to test out the Yamazaki, a Japanese malt whiskey.
Just north of Beaumont, you can find a fairly new restaurant that's creating quite a buzz in the Southeast Texas whiskey world. The Tree Restaurant Bar & Grill in Lumberton. Not only do they have those hard-to-find whiskeys on the shelf, but they also host pairing dinners where ticket holders can enjoy a multi-course meal alongside a tasting menu, sometimes featuring a newly released bottle. At these events, whiskey brand ambassadors are on-hand to discuss brand history and the various ways to enjoy their products.
As the interest in whiskey tasting and collecting grows, not just locally but nationally, we're likely to see more Golden Triangle establishments stocking the very best on their shelves and finding new ways to draw in not only the established whiskey fan but also the newbies interested in enjoying the pastime. Salud!