Beaumont Golf Courses
Whether planning a golf tournament or scramble for your group, or looking to extend your personal trip with a round of golf, Beaumont offers wonderful options to hit the links. You do not have to be a professional to enjoy some swings on these local courses. Schedule a golf outing for yourself or for a pre- or post- trip for your meeting attendees and play a round in Beaumont.
Bayou Din Golf Course
Located  approximately 5 minutes from Beaumont city limits and situated on a spectacular 140-acre layout, Bayou Din is a great option for your next event. The course opened in 1959, and has remained a favorite in the area among local golf enthusiasts, as well as tournament/outing planners/organizers. Bayou Din boasts a spacious clubhouse and pro shop, efficient food and beverage service, beverage cart services, as well as two practice greens and one of the largest practice tees in the area. 
Beaumont Country Club
The Beaumont Country Club, one of the oldest clubs in Texas, was organized in 1906 and opened the next year.  Constructed on the bank of the Neches River, the club features a golf course and a plantation-style clubhouse. Famous for the towering pine trees, this course challenged even the most skilled golfer. Beaumont Country club is a private club with a high emphasis on exceptional service, value, and a warm atmosphere for the enjoyment of its members and their guests.
Brentwood Entertainment Complex
Once flat rice land, the 140-acre Brentwood golf course has been reshaped into 18 beautiful Beaumont golf holes. With numerous lakes, miles of creeks, palm trees and other native and ornamental plants, and rolling hills to create a golf course unlike anything else in the area. The course was also lengthened over 600 yards to create a truly professional championship caliber layout. Five sets of tees have been created to accommodate all skill levels.
Henry Homberg Golf Course
Located inside Tyrrell Park, the Henry Homberg Golf Course is the perfect place to play a round of golf. The course is a pleasure for golfers of any skill level to play, offering four sets of tees to accommodate the needs of all players. The surrounding pines and oak trees make the course a peaceful and attractive place to play. Built in the late 1930's, the course has maintained much of it's appeal for decades, with only minor upgrades through the years. The recently renovated greens and teeing grounds provide for a wonderful start and finish to every hole.
Idylwild Golf Club
Idylwild Golf Club is a beautiful 18-hole public golf course, located at the Little Pine Island Bayou. Numerous water hazards and lush greenery surrounding the course, makes Idlywild a favorite course in southeast Texas. You may even spot a friendly alligator or two! Rental carts are available at the club house as well as clubs if you need them. 
Iron Oaks Golf Club
The newest golf course in Beaumont, Iron Oaks opened in 1995 as Rabbit Run at Brooks Road. It plays to an executive-like 5,892 yards from the white tees. The flat fairways are not burdened by trees. Doglegs spice up the route, as do a few water hazards and the occasional bunker, and the course offers a good combination of various-sized greens that can be challenging, as they feature severe undulations that make for very difficult two-putts.
 
Beaumont is ready to go to work for you!
Let us help you save time and money. Our professional and experienced staff is eager to assist in making your meeting a success. Let us take all the planning hardships away from you.
Contact Freddie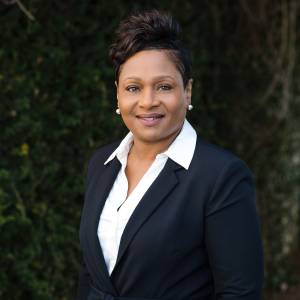 Freddie Willard, TDM
Director of Sales
Phone: (409) 880-3160 | 1(800) 392-4401
freddie.willard@beaumonttexas.gov
Freddie leads the Beaumont CVB sales team in their efforts to market and promotes Beaumont as a meeting and sports destination. Along with overseeing all convention sales activities and initiatives, Freddie develops relationships with prospective clients, local leaders, and hospitality partners. She works directly with the sports market, local events, and annual state conferences.