Fishing & Hunting
When it comes to finding something to do outdoors, Texans don't have to look far. And you are looking for some of the best fishing on the Gulf Coast, Beaumont is the place to be! You can expect to catch speckled trout, flounder, alligator gar, redfish, and many others in our freshwater and saltwater fishing spots. 
Fishing has become one of the more popular activities and is a constantly growing industry. Rightfully so and for a good reason: it's relatively inexpensive to start, you can do it solo or with friends or as a family bonding activity, and it can provide a great meal. Fortunately for us, there are plenty of places to get out and enjoy time by the water. 
The coastline of Texas stretches for over 300 miles, with the upper stretch the crown jewel of our region where offshore fishing is popular. Beyond the Gulf lies one best-kept secrets in Texas: Sabine Lake. It is perfectly laid out for anglers because it does not have much fishing pressure, and there are plenty of places to cast a line. Other popular local fishing spots include the Neches River, the Sabine Causeway, the Gulf Intracoastal Waterway, and many lakes and bayous.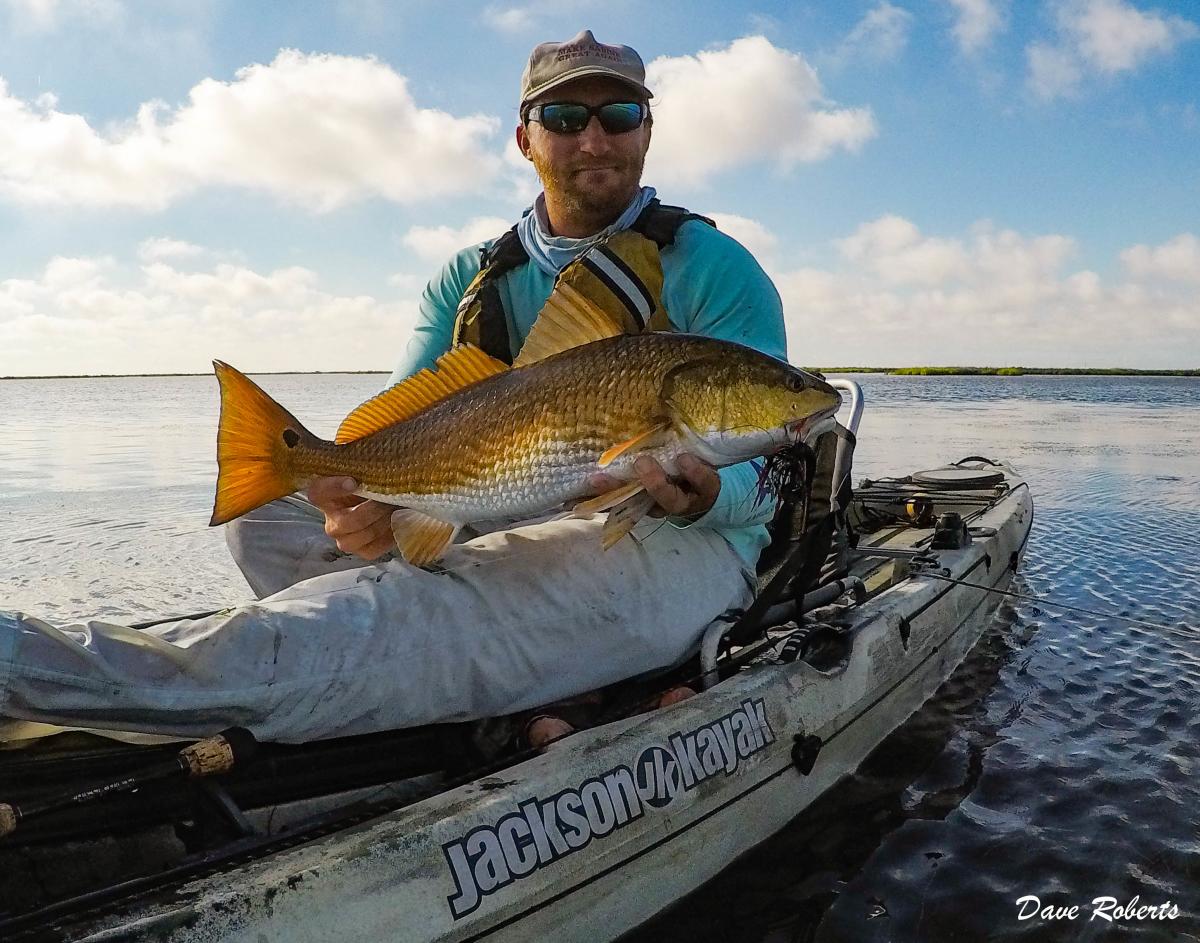 How to Fish
If you have your own gear and know-how, you're good to go! Equipment can be purchased affordably at Academy or any other sports retailer. Sea Rim State Park offers equipment rentals, tips and sometimes hosts clinics if you're looking to learn. There are also charters you can book to learn from an expert. 
Where to Fish
This is where our area stands out over others; there are countless places to fish regardless if you have a boat, kayak, or just want to cast a line from shore. Boat launches are easy to find and plentiful. A few recommended are:
Sabine Pass Public Boat Ramp
Walter Umphrey State Park
Keith Lake
Ancelet's Marina under the Rainbow Bridge
Port Neches Park
As far as kayak launches go, you take full advantage of having a portable vessel. Pretty much anywhere where you can find a spot where an angler can pull off to the side of the road with water access, you can launch a kayak from. 
When it comes to fishing from the bank, there are endless options. Between the public parks and piers, highways, and side roads with water access, there are more places for someone to pull over and cast a line than an angler can count! 

Popular Fishing Spots
Sabine Lake is one of the most popular fishing spots in Southeast Texas and hosts several tournaments. When fishing the lake, there are a few options—North end or South End. There are plenty of bayous and cuts that drain from the marsh into the lake when fishing in the north. These are great areas to target on an outgoing tide and can be very productive. The south end of the lake tends to be more Intracoastal oriented. If you can find any main lake point or anything from the shore that creates a point or something out of the ordinary, this can be a great place to catch fish. 
Another popular fishing spot is Texas Bayou in Sabine Pass. It is easy to launch from, and within a very short paddle, you can start fishing. The fishing is excellent there year-round, so there are no seasonal shortages. Keith Lake boat ramp is also another great spot to launch and fish. An angler can launch, make their way up to the pass, and cast a line or cruise further north up the shoreline — both are very productive.
For bank fishermen, there are miles of shoreline and piers that can be fished. One of the best spots is Walter Umphrey State Park— there is a big pier with lights. Come summertime; this is the place to spend your nights! Other than that, Pleasure Island runs along the western side of Sabine Lake and has a rock barrier that anglers can park and fish on — they call these the Levy Roads. There are miles of options to pull over and fish that are productive year-round. Another great spot is the Keith Lake cut. This is a manmade cut that flows from the Intracoastal waterway.
Hunting
You'll also find hunting throughout southeast Texas at the Big Thicket National Preserve and J.D. Murphree Wildlife Management Area, among others. To help get you started, we've compiled a list of local fishing & hunting hotspots as well as charters below.
Additional Hunting & Fishing Resources: