Beaumont's Monthly Crave: Sushi
For the past few decades, Southeast Texas has evolved into a place that accurately represents a melting pot of different cuisines. Case in point: Japanese food.
From the colorful garnishes to the elegantly sliced raw fish, nothing quite compares to a perfectly prepared sushi roll.Making sushi is a true culinary art form, making it the most rewarding when you get to eat the masterpiece! 
Can you imagine the effort and precision it takes to serve the perfect roll? The seafood and rice must be of the best quality when preparing exceptional rolls.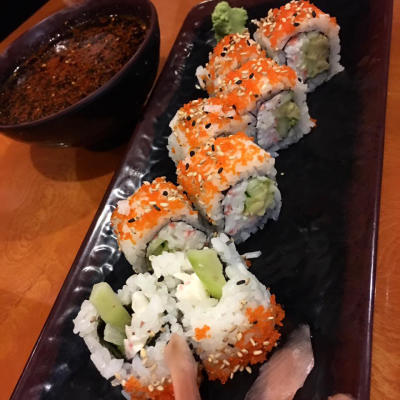 Sushi chefs train for years in order to master their trade, learning vigorous techniques which bring quality tastes to each table. At some of our area's restaurants, we are blessed to be able to watch these artisans in action.
4438 Dowlen Road #104 Beaumont, TX 77706
No place in Southeast Texas has dominated the sushi game like Tokyo Steakhouse and Sushi Bar. Ask around and anyone will tell you: their first bite of sushi came from Tokyo. 
Why? Because of the wide range of sushi options and consistency in flavor. Tokyo has become the go-to restaurant for those of all ages craving a taste of Japan. It's so popular there are now three different locations across the Golden Triangle!
Whether it's a California roll, made with crab, avocado and cucumber, or a garlic Hamachi sashimi, there is something on the menu for everyone. They've even got a Tex-Mex inspired Enchilada roll, served with salsa.
In addition to sushi, this locally owned eatery is also known for having an impeccable Teppanyaki menu. Teppanyaki is the concept of using a flat griddle or grill to prepare fish, chicken, and steak.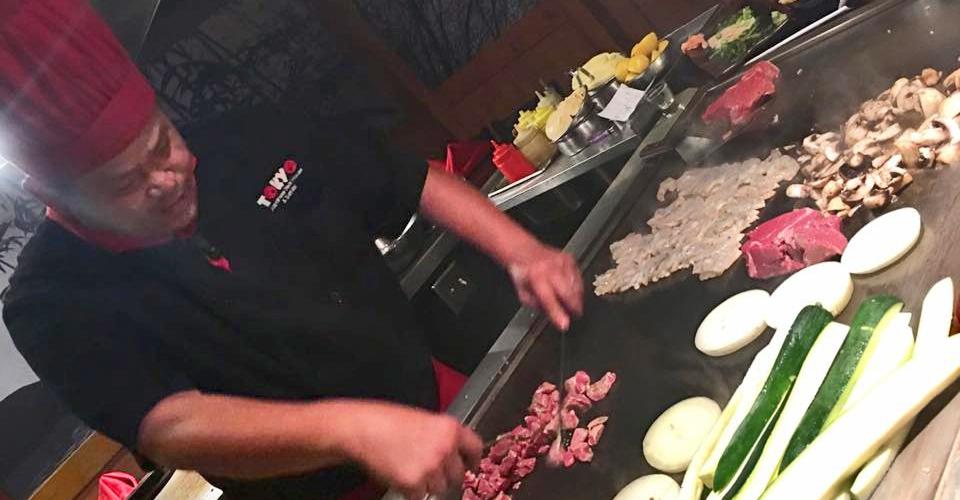 Ever since I can remember, Tokyo was the only place known for giving patrons a front row seat to dining entertainment. The table setting allows you to dine with others, getting to know other people in the community while enjoying fantastic food. 
Regardless of which menu item you choose, a delicious meal is in your future. Also, there is no shortage of cocktails or sake here.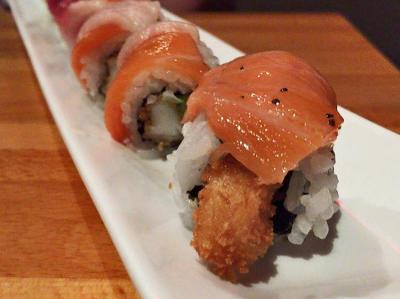 3350 Dowlen Rd C
Beaumont, TX 77706
When it comes to modern décor and fresh fish, Koi has it nailed down. 
Located along Dowlen Road, this locally owned eatery offers a different vibe than other Japanese restaurants in the area. The boutique-style atmosphere is complete with flashing club lights and lounge seating, making it great for date night or nights out with friends.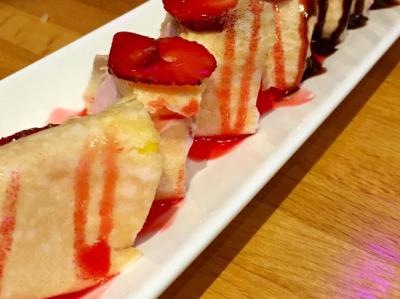 At Koi, you'll get the common sushi options and so much more. Appetizers such as Teriyaki grilled chicken or beef, come slathered in a delicious sauce, or Tuna Tartare, with a delightful mouthful of seasoned tuna, ginger, and signature sauce served atop a crispy wonton.
The Sakitinis and $2 Tuesday specials bring locals in each week. A customer favorite, the Rainbow Roll, is essentially a California roll topped with tuna, Yellowtail, and salmon. For dessert, treat yourself to the tempura fried strawberry ice cream topped with fresh fruit.
We love Koi because it brings big city vibes to Southeast Texas. If you didn't know any better, you'd be in Houston! 
 8691 9th Ave
Port Arthur, TX 77642
Mid-County's answer to fresh sushi.  

Family-friendly and located nearby Central Mall, Sake is open for early lunch and dinner, Tuesday through Sunday.For lunch, Bento boxes will get you a delicious bang for your buck. Where else can you get lo mein, Maki rolls, fried rice, and soup or salad for under $10?!

On Tuesdays, try Sake's specialty sushi tacos topped with your choice of ahi tuna, marinated crab, or tempura shrimp. Believe us when we say you haven't had anything like this in town!

Sake Sushi Bar in Port Arthur offers a great selection of cocktails and even ramen.
 
MX Sushi Bar
6155 Eastex Fwy Ste 660
Parkdale mall
Beaumont, TX
In Beaumont, the last place you'd think to look for sushi is Parkdale Mall.
However, MX Sushi Bar has more to meet the eye than you realize. Whether it's the Maki rolls, the Teriyaki combos, or the Bento boxes which give you a variety of both, there is no doubt this place is who mall goers choose when dining in the food court.
 
Quick and affordable, all meals at MX Sushi Bar are made to order and served in to-go packaging. They are available for delivery on Waitr too.

When it comes to the ultimate sushi experience in Southeast Texas, we've got places for everyone. Let us know where you decide to feast on fresh rolls by using #EATBMT on your social media!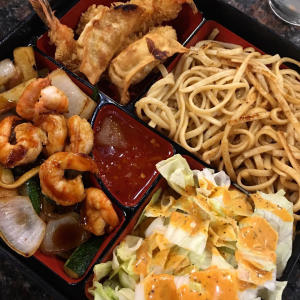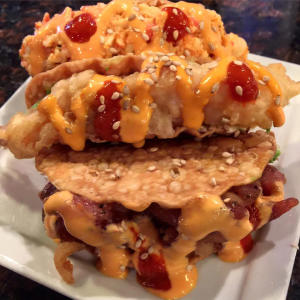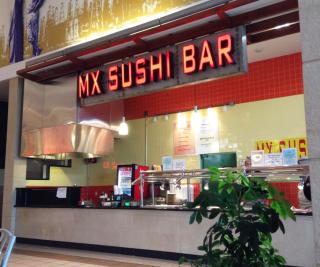 Author: Lauren Bebeau
Lauren Bebeau is a freelance writer and food blogger based in Beaumont, Texas. For the past decade, Lauren has worked in the food industry. Lauren's interest in Southeast Texas cuisine began after graduating Lamar University when the opportunity of marketing a family owned frozen food product across Southeast Texas arose.  Since 2015, Lauren has  published features about local restaurants for The Beaumont Enterprise publications, Cat5 and VIP Magazines in addition to her personal blog, SETXfoodies. Lauren is dedicated to showcasing what our area has to offer residents and tourists. In her free time, Lauren enjoys dinner parties with friends, lounging around with her pet cat, and traveling.
More Local Favorites