11 Favorite Foodie Places to Eat in Beaumont
Oh Boy! What a time I had in Beaumont, Texas. I heard so much about Beaumont's unique food culture that I just had to come to try it out for myself! Their primary food groups – Cajun, Tex-Mex, and BBQ are the product of their location on the Gulf Shores and Louisiana border, which offers Southern cuisine, plentiful seafood, and locally raised cattle in Texas-sized portions.
I have a motto, "If my stomach is happy, that means it's a great place," and boy did I leave happy. Let me first start by saying Beaumont's food scene is on the rise and can rival the likes of bigger cities Austin and Houston. Not only did I find great food, but I also discovered that signature southern hospitality which made me feel right at home. If you're ready for an eat-venture, here's where to dine around as I did. You do need more than a weekend to cover all the great restaurants in Beaumont, but that's why they're #foodgoals.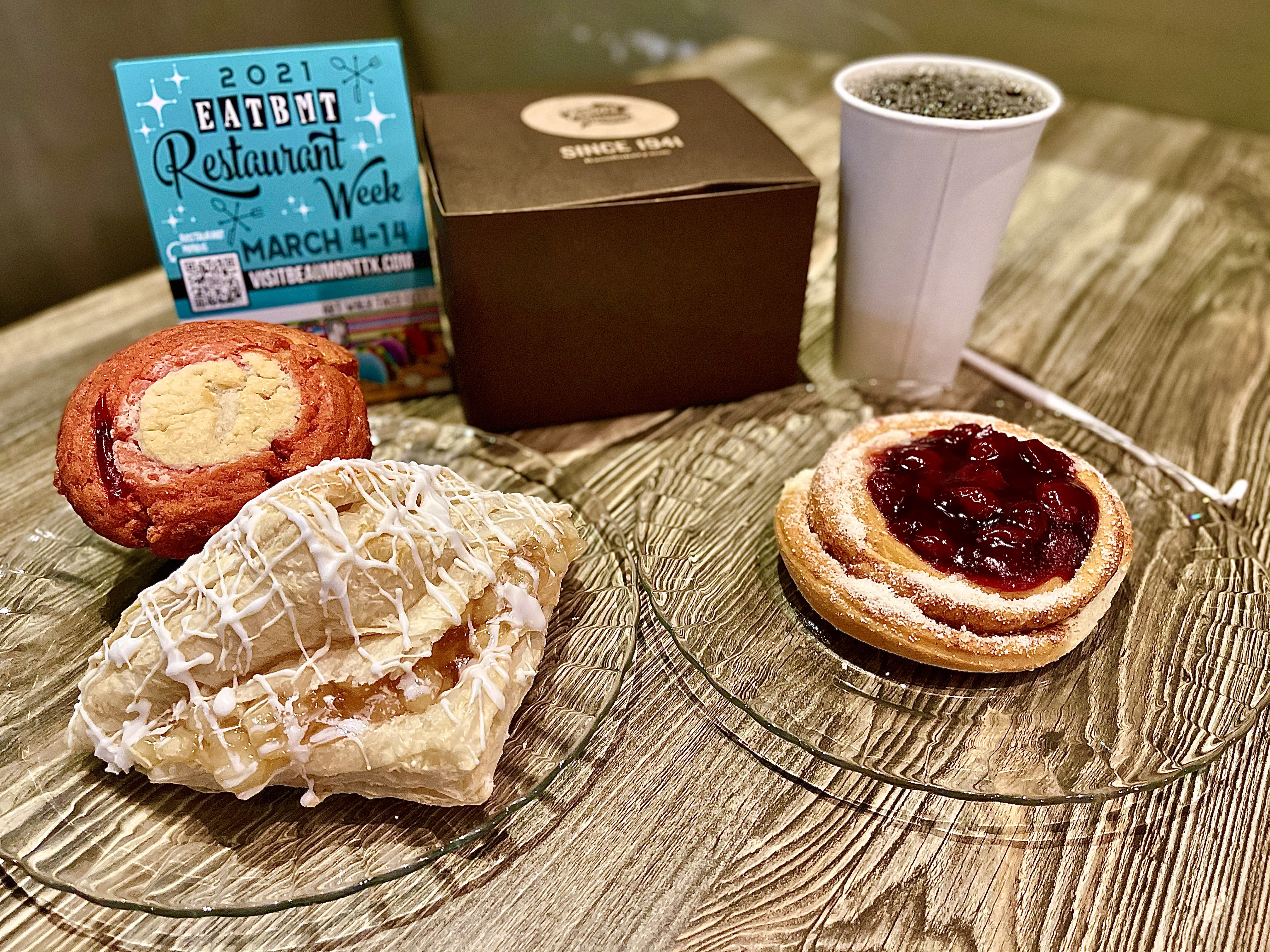 Rao's Bakery
Rao's is a family-owned business and the oldest bakery in Southeast Texas. Johnny Rao got his start selling baked goods in the commissary of Magnolia Petroleum Company, and he garnered so many fans his taste lovers begged him to open his own store. So, this trade started in 1941. You will find Italian touches in all Rao's bakeries, famous for their homemade gelatos, bourbon cookies, black bean burritos, jalapeno kolaches, and breakfast sandwiches. Add in the list of Boudreaux brunch rolls, with sticky buns topped with brown sugar, nuts, whiskey, and bacon. As they have so many delicious sweet and savory options, it is the perfect quick breakfast stop in Beaumont. I got multiple pastries and totally recommend the strawberry cream muffins.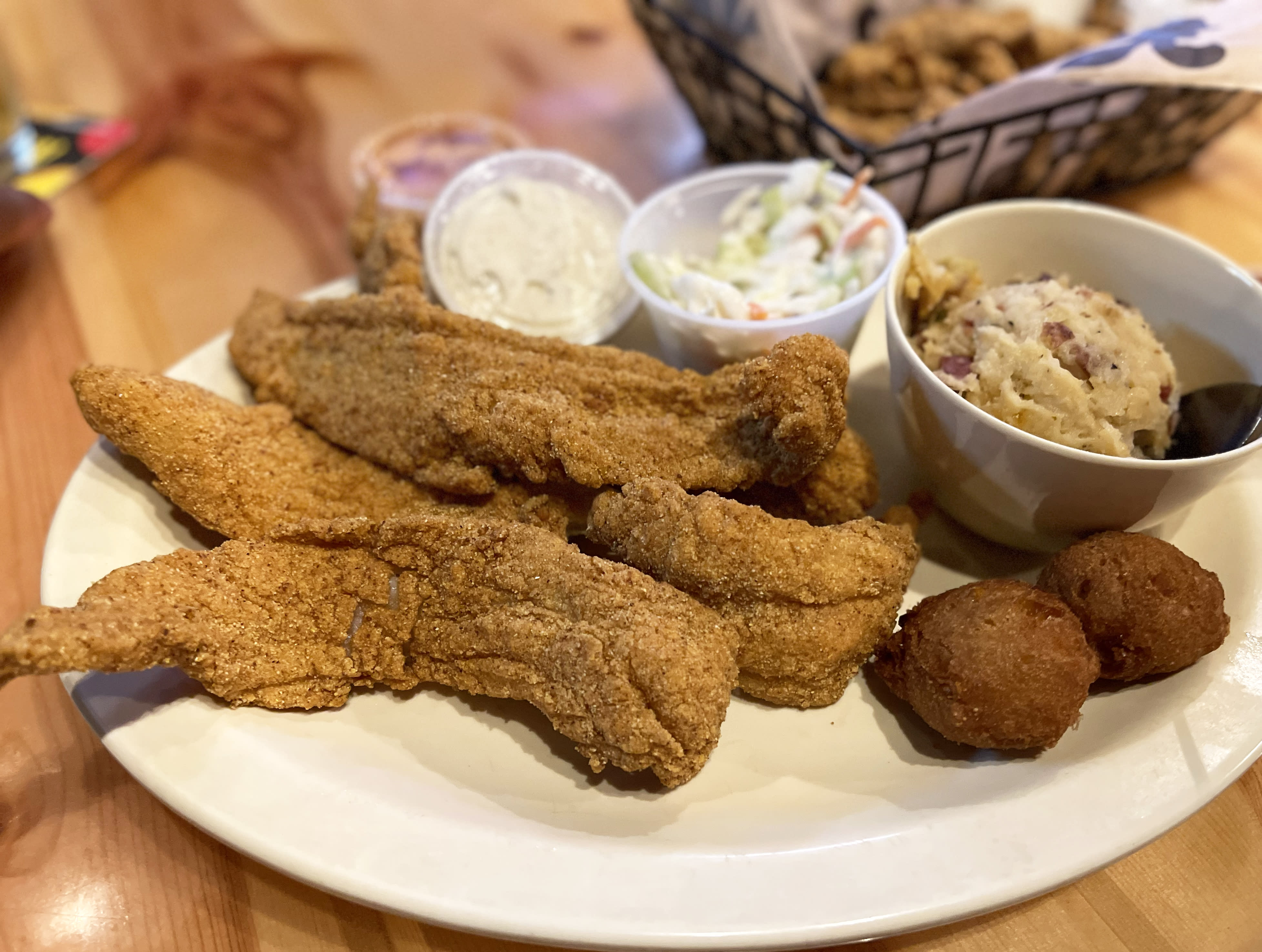 Crazy Cajun
An outpost of Louisiana, Crazy Cajun, is about as authentic Cajun as you'll get once you cross the border into Texas. I loved their taste because they get a fresh shipment of alligator, crabs, catfish, crawfish, and shrimp daily. They are mainly famous for BBQ crab, gumbo, and seafood platters with an irresistible fragrance, and you cannot deny that they serve the most mouthwatering dishes. I got the fried duck and the fish plate.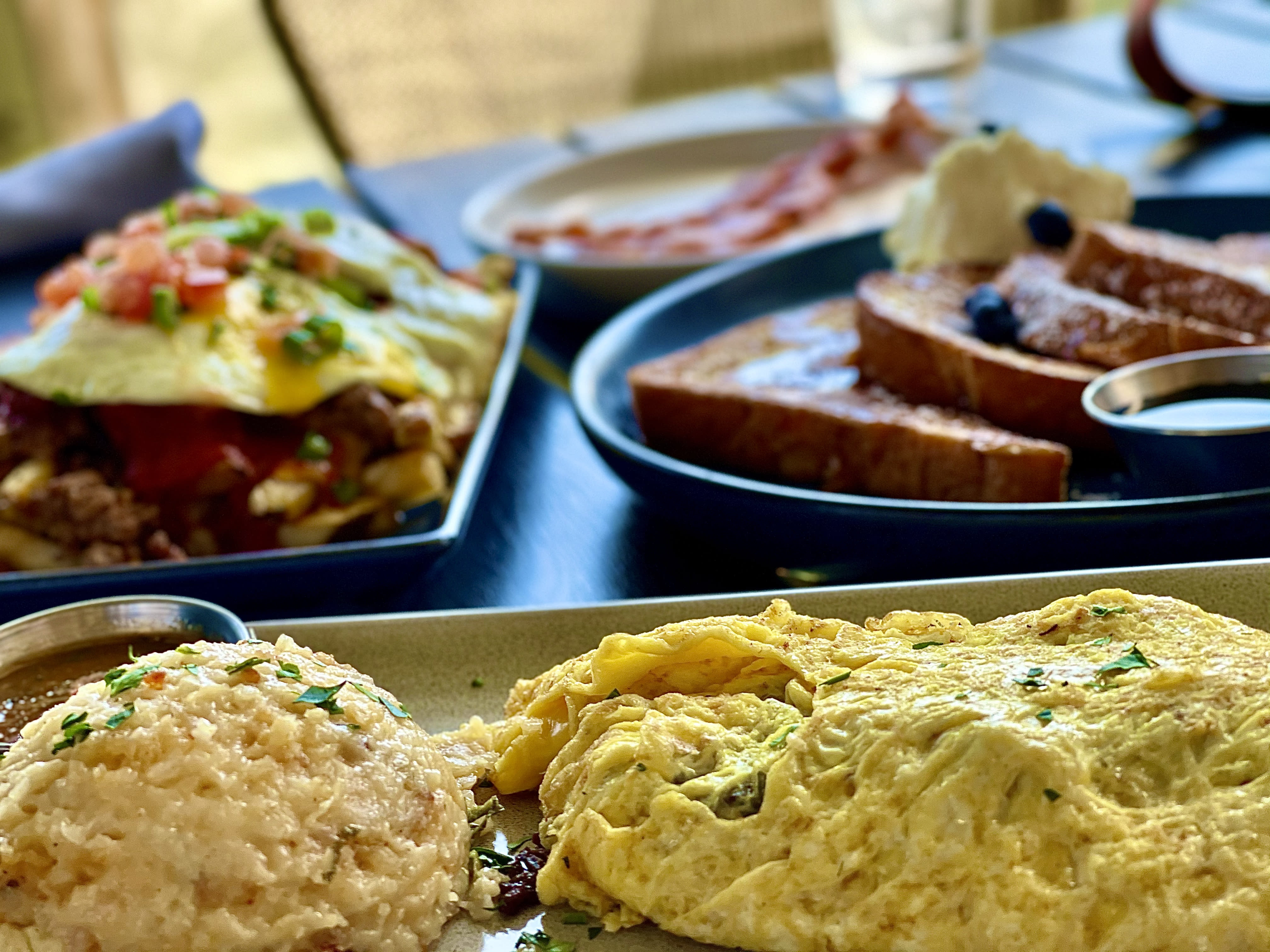 J. Wilson's 
Everyone loves the neighborhood spot that feels like home. So, if you are also looking to eat something fresh, make J. Wilson's your spot. The restaurant owner is John, who knows all the locals as many are regulars who pop in for brunch, lunch, and dinner. You cannot resist the Kahlua French Toast and Moroccan Eggs, but they also serve burgers, seafood, and various other cuisines that span the globe. A few must-try dishes include the man candy, pork belly in sweet habanero jelly, and the oyster nachos. If you are a wine lover, you will love their wine collection, while the beer aficionados will appreciate the rotating beers on tap. Thus, this place is a complete package. Every restaurant serves dessert, but their sweets have something special and are so large you may even want them to be your main dish. This place is a must when in Beaumont. You can go there any day of the week, but do note the hours are different. I made sure to try the omelet.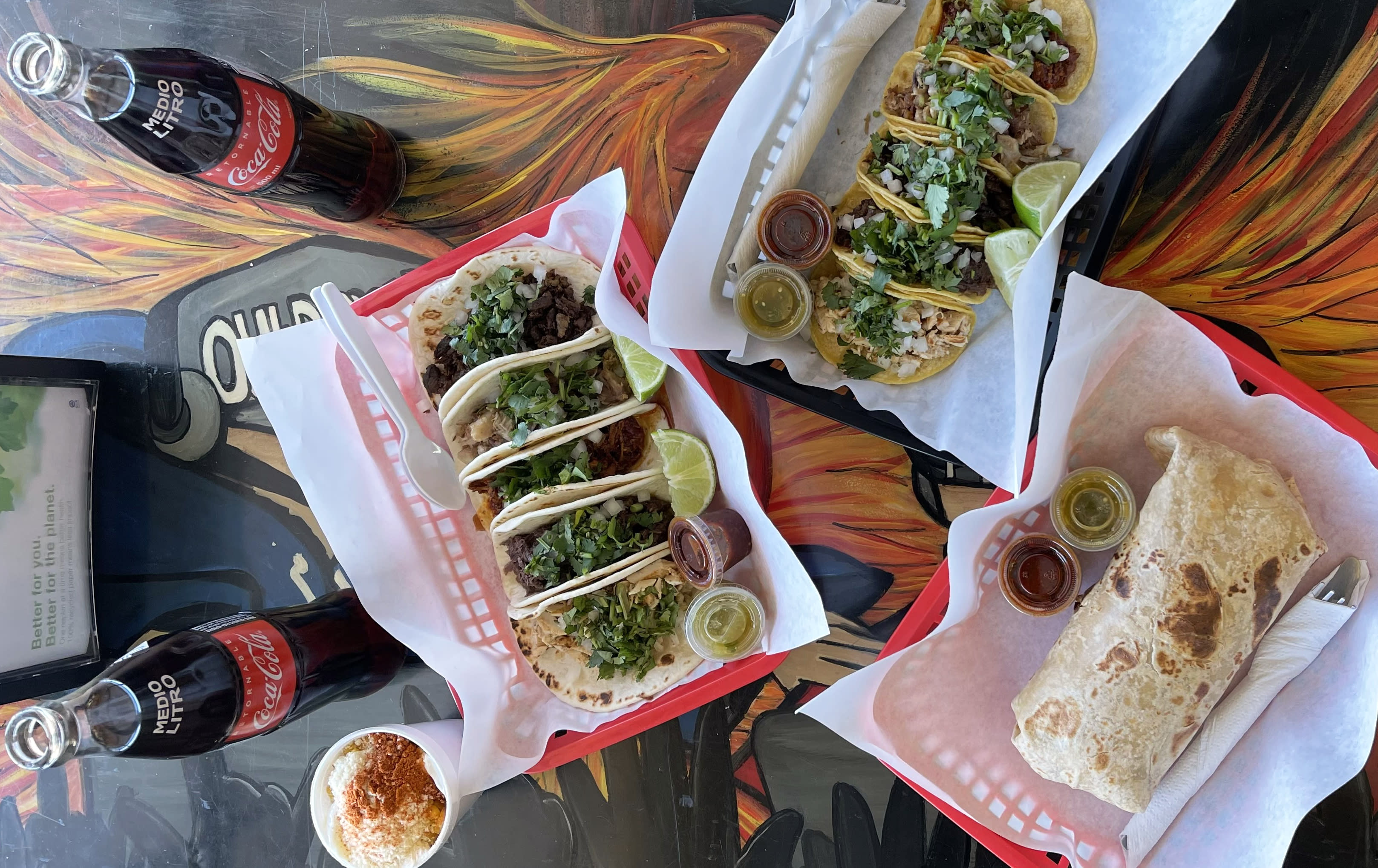 Tacos la Bamba
Tacos la Bamba is a multi-generation family business. The father started it, and now it is run by a sister and brother. Carlos was the man who sold tacos outside of a video store. He became so locally famous and garnered such lines, a slew of fans followed when he opened his own shop. They serve authentic Mexican cuisine -- al pastor, carnitas, barbacoa, tacos, and more. They also offer cocktails, quesadillas, burritos and tortas. The atmosphere reflects culture, as the tables and murals are painted by hand, which would be an ideal setting for celebrations and gatherings. They have a special deal on Tuesdays that is 20 tacos for just 20 dollars. If you are an adventurous eater, you can also order off the menu, which is cooked with fewer animal proteins. I had their tacos, burrito, and a fantastic elote.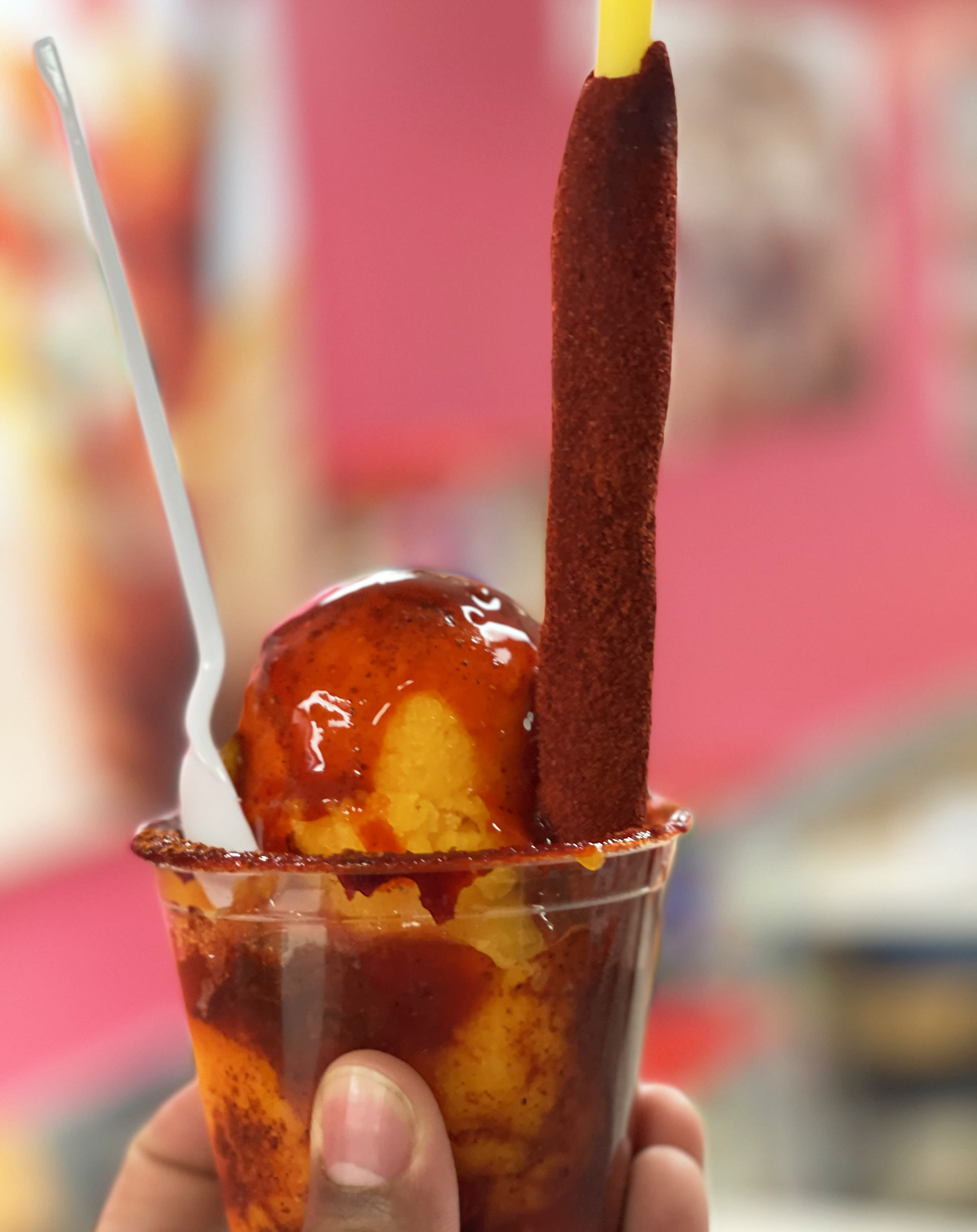 La Real Michochana
Texas gets hot, and if you need a break from the sun or a quick pick me up, pop by La Real Michochana for Mexican delicacies and sweet treats. They serve authentic Mexican ice cream, freak shakes, and popsicles. Furthermore, their homemade agua fresca, bionics, mangonadas are also irresistible, and if you believe the "camera eats first," this is one of the most photogenic food spots in town. I had the Diablillos, mango, strawberry, or lime sorbet topped with chile powder and chamoy for that sweet and savory bite.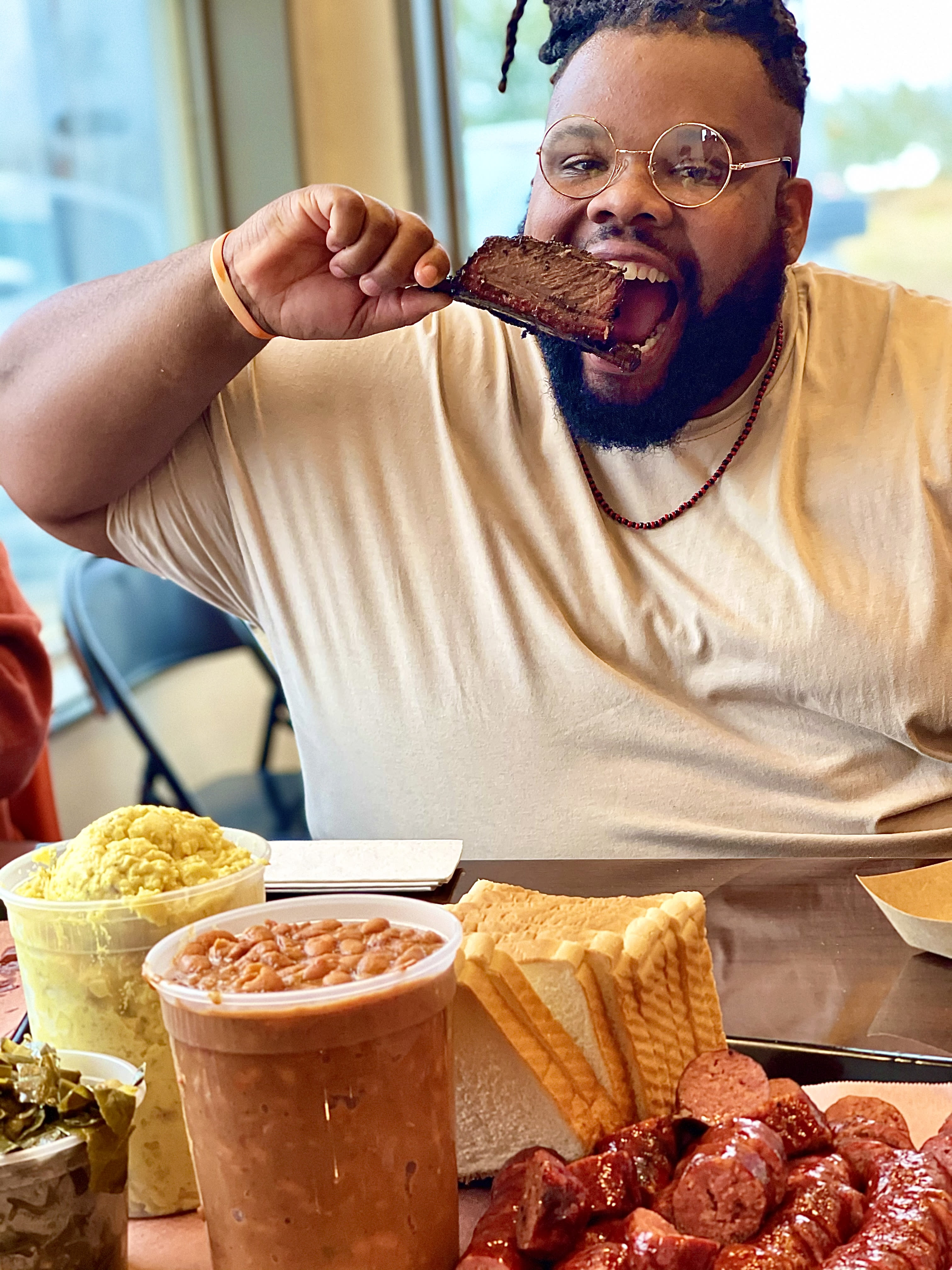 1701 Barbeque
If you're a Texas barbeque lover as I am, 1701 is a must and was one of my favorite spots we visited. Recently opened in December, they've already garnered lines around the building and a lingering fragrance that just increases the demand. They offer smoked meats, including beef short ribs, mouthwatering brisket, pulled pork, and a good number of sandwiches. We got an incredible spread of everything from the smoked turkey to house stuffed sausages with sides like cilantro coleslaw and cleaned the platter.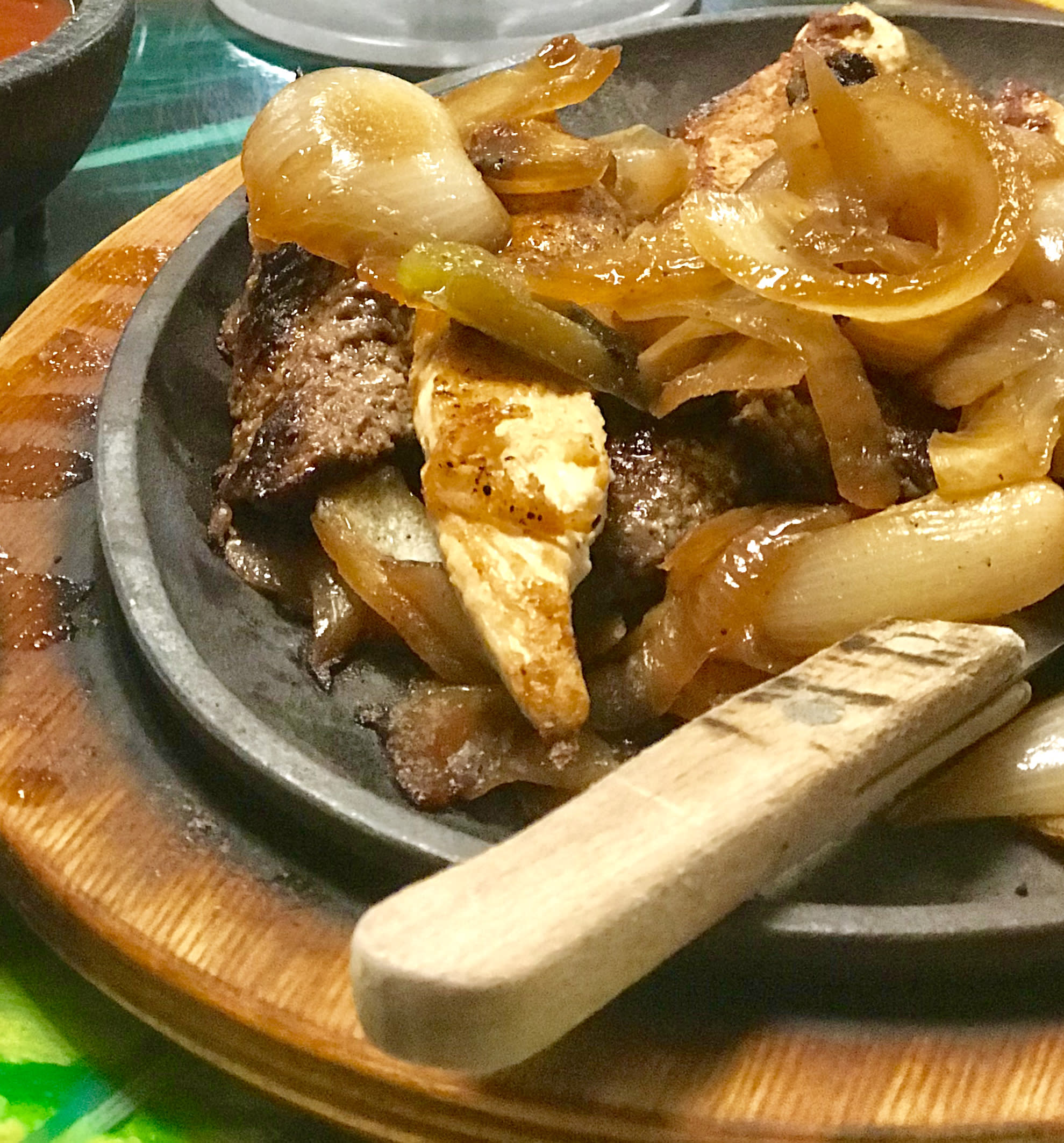 Carmela's
The history of Tex-Mex is closely tied to Texas's history, and Southeast Texas was right in the crosshairs of that territory battle. While we're no longer our own country, at least we can consider the cuisine a consolation prize. If you are looking for a feast or just some snacks before dinner, Carmela's is the right place as they're home to one of the top 10 quesos in Texas. I got the sizzling beef fajitas, which was brilliantly prepared and tasted astonishing.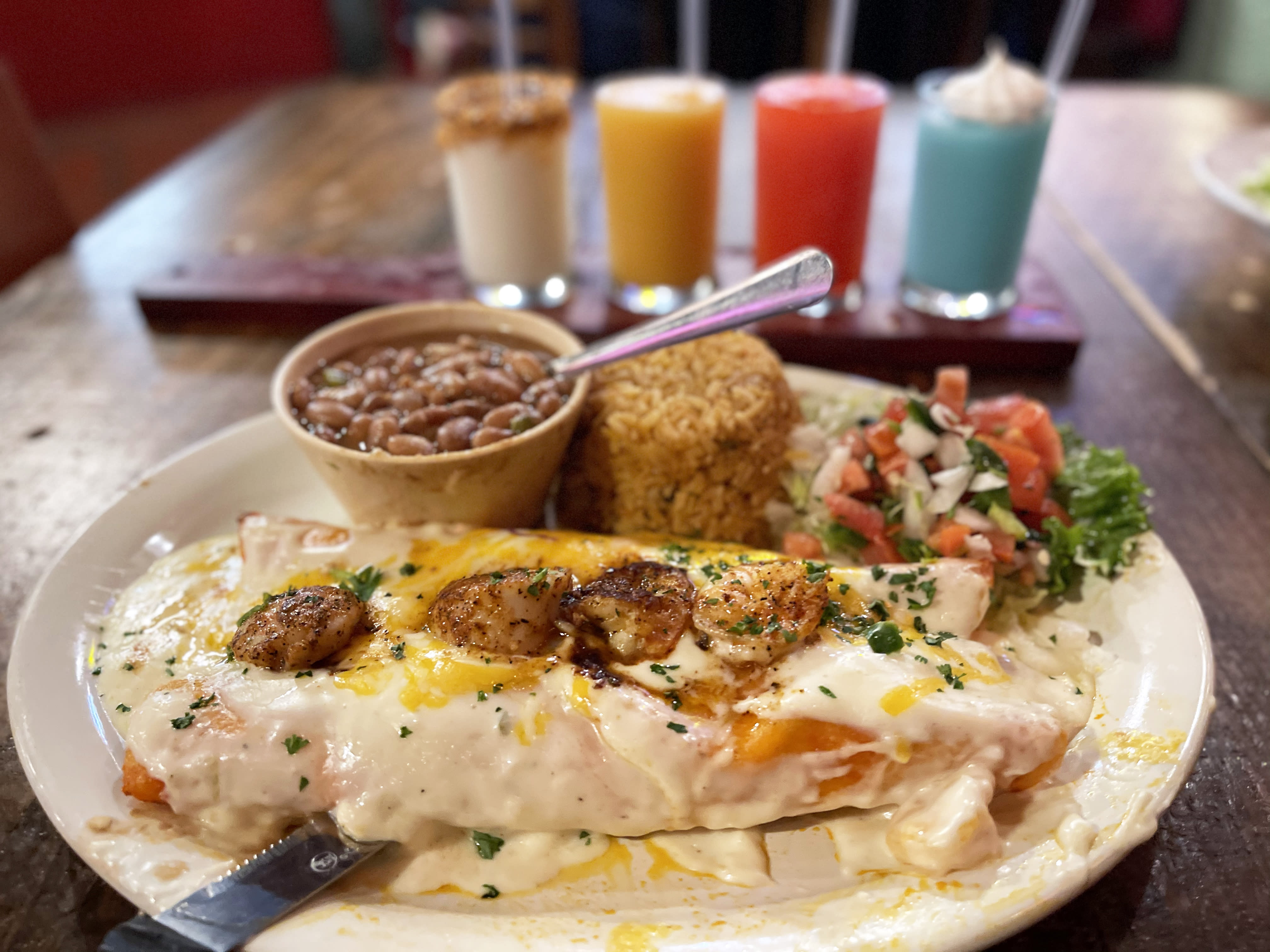 Tia Juanita's  
One of the strengths of Beaumont's food scene is its unique fusion concepts, and Tia Juanita's is one of the most beloved, with a handful of locations around Midcounty. A "fish camp" or place for fishermen to hang out after a day on the water, their cravable Mexican-Cajun features a number of seafood options served in unique ways, which makes it hard to settle on just one. I enjoyed every bite of their shrimp, crab dip, and gumbo. They also offer New Orleans-style frozen cocktails as big as your head, but be careful because they're more potent than they appear and can knock you out. I had the gumbo, seafood enchiladas, and a drink flight to wash it down.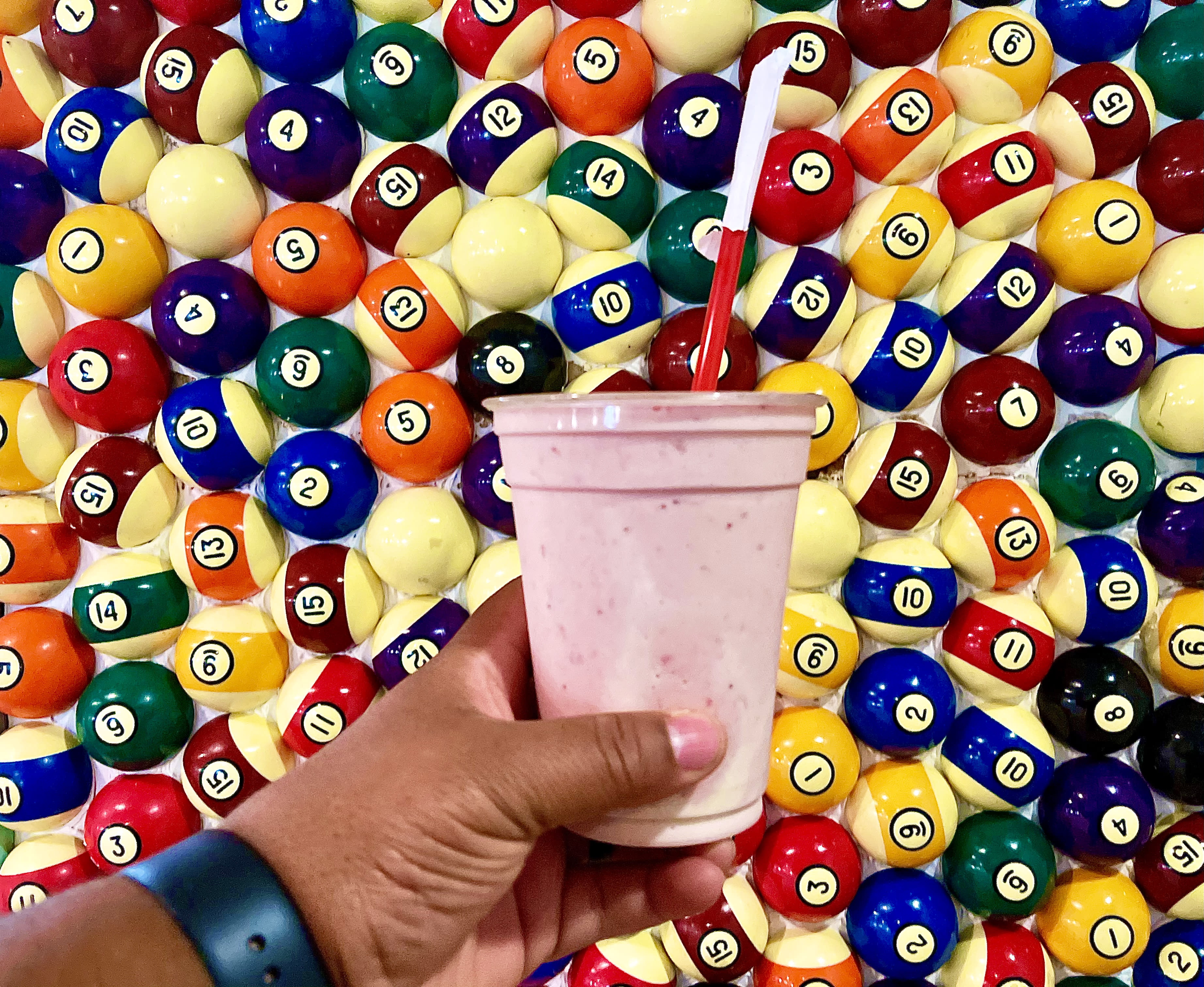 Willy Burger
One of the best family-friendly spots in town, Willy Burger is a retro hamburger joint served in an airstream that kids and Instagrammers alike will love. On the side of the building, you can click a perfect profile pic. Their burgers are fresh and never made with frozen chicken or meat. They also have a good collection of drinks from floats to malts and funnel cakes for dessert. I got the strawberry milkshake. 
Logon Café 
If you don't know, I also love music. And the fun doubles if it is live. Logon Café runs the longest open mic nights in the Golden Triangle, making it one of the best neighborhood watering holes. This place is famous for affordable eats, cheap drinks, and live music at a bar that was once a computer repair shop with a whimsical bar made out of old floppy disks and components. They have indoor bar games like steel darts, pool tables, cards, and more, making it an excellent place for ending the day. Relax, drink and enjoy.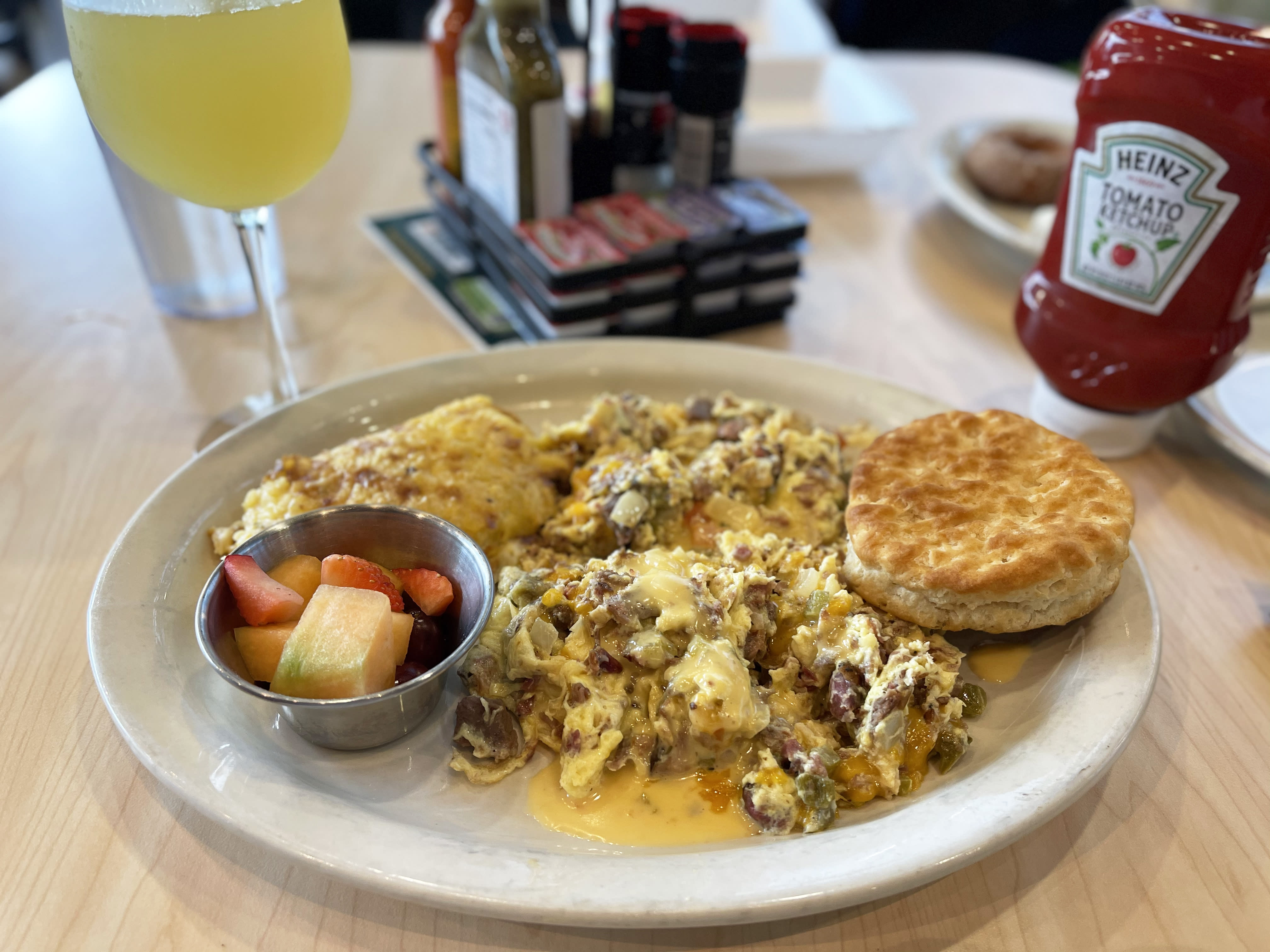 Toasted Yolk
Take all my money! Toasted Yolk was one of my favorite brunches I've had in a while. Why do you ask? They have churro donuts! Yeah, you heard right Churro donuts served with a warm caramel dipping sauce; those bad boys were amazing and worth trying. Perfect as an appetizer or brunch dessert, you can have before or after a bene, omelet, skillet, or breakfast burrito; calories don't count on vacation, right? 
Author: Jeff Jenkins
Jeff Jenkins is an award-winning content creator and Founder of Chubby Diaries. A true renaissance man, this travel influencer is also a speaker and philanthropist. Jeff has been featured in several notable publications such as Forbes, Travel & Leisure, New York Times, Google, Travel Noire, Essence, Washington Post, and Facebook. He helps people travel the world no matter their size through community, branded content, courses, and motivational talks. Jeff's enthusiastic personality, charisma, and contagious big smile makes him one of a kind!
Pack Your Stretchy Pants
Discover some of our favorite restaurants and best kept secrets from Texas barbecue to Cajun cuisine.
Find your Craving