Christmas in Boomtown: City of Lights
December 1, 2022 - December 30, 2023
Enjoy the Christmas lights at the Spindletop-Gladys City Boomtown Museum's: Christmas in Boomtown: City of Lights. Enjoy the buildings at Spindletop decorated and lit up for Christmas!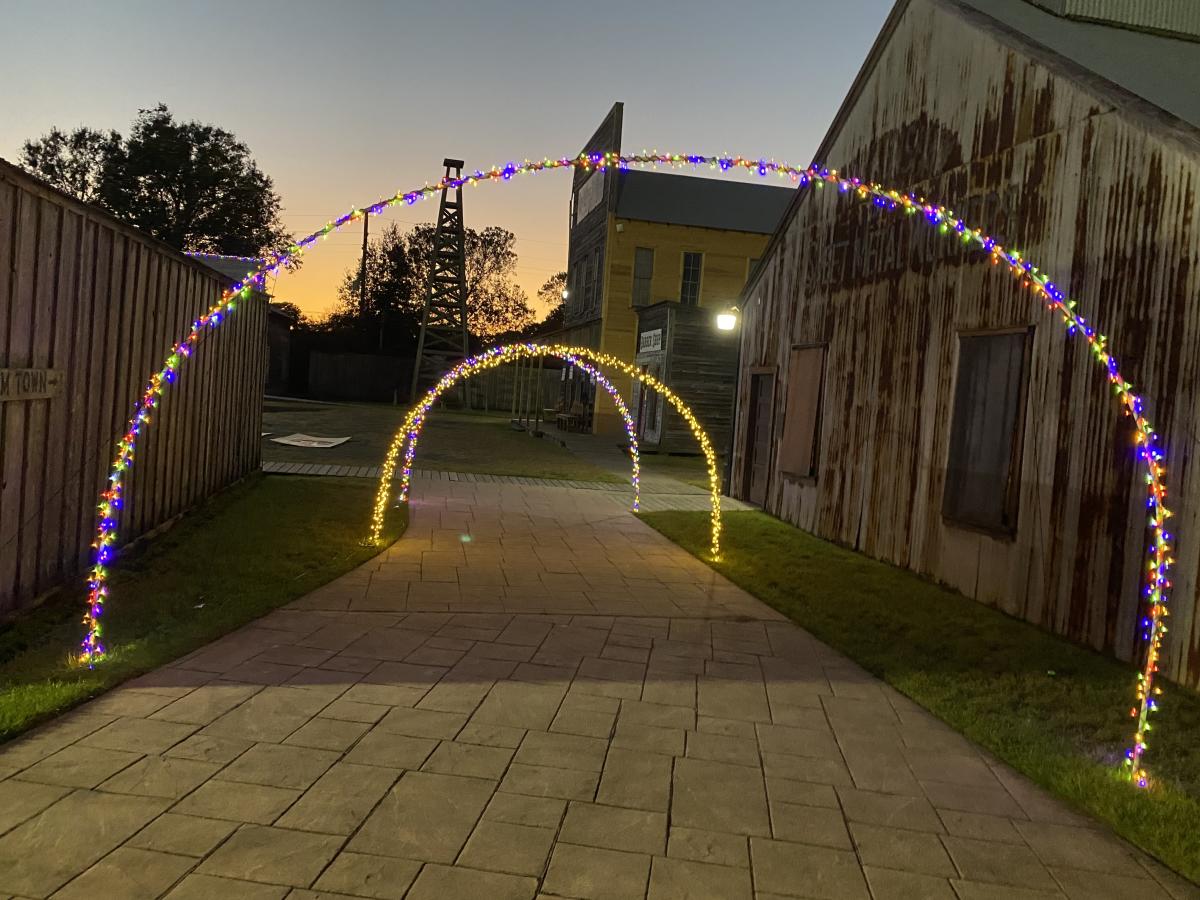 Everyone is invited to commemorate the event by having a picture made with Santa in his sleigh. Children will be able to pick up a Christmas craft to take home with them to do. Five non-perishable food items can be brought in exchange for free admission. The Southeast Texas Food Bank will donate the collected food items to those in need.
"We're hosting a night event because we hope families will enjoy the lights and sounds of the holidays even more," said Troy Gray, director of Spindletop Gladys City Boomtown Museum.
The admission fee for those unable to bring food items is $5 for adults, $3 for senior citizens, and $2 for children under 12. The Spindletop-Gladys City Boomtown Museum is located on the corner of Jimmy Simmons Boulevard and Cardinal Drive on the Lamar University campus.