La Vida Nocturna en Beaumont
Cuando el sol se pone en Beaumont, Texas, es hora de que un tipo diferente de magia cobre vida. Si estás listo para cambiar tus botas vaqueras por zapatos de baile, entonces prepárate porque la escena nocturna de Beaumont está a punto de llevarte en una aventura inolvidable. Desde pistas de baile iluminadas con neón hasta acogedores pubs, aquí tienes tu guía definitiva para experimentar las maravillas después del anochecer de Beaumont. 
Si eres el tipo de persona que no puede resistir mover el esqueleto, entonces Beaumont tiene justo los lugares para ti. Comienza tu noche en el Pour09, una joya cultural que combina perfectamente cócteles modernos con éxitos de baile. Imagínate disfrutando junto a tus compañeros de fiesta bajo luces vibrantes en la azotea; ¡esa es una noche que no olvidarás! Essence Restaurant and Lounge es un salón elegante que ofrece platillos increíbles como chuletas de cordero y mariscos, junto con un salón de narguile, bar completo y brunch de fin de semana. ¿Interesado en el jazz y el blues? Visita Nell's Sports Bar and Grill para entretenimiento en vivo y un lugar donde disfrutar de música, bebidas y un ambiente amigable. The Sawdust Saloon & Social Club te hará bailar antes de que siquiera pidas tu primera bebida en el bar. Este lugar local presume de música country y baile. 
Para aquellos con una sed insaciable por los éxitos más recientes y un toque de tendencia, Little Woodrow's es el lugar ideal. Con su ambiente enérgico y listas de reproducción de primera, te moverás y sacudirás toda la noche. ¡No olvides tomar algunas selfies dignas de Instagram!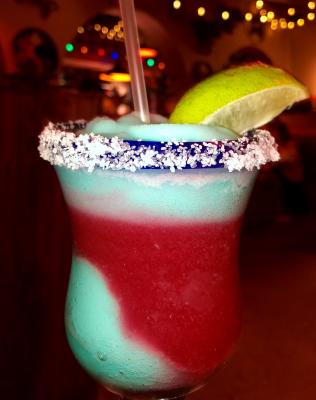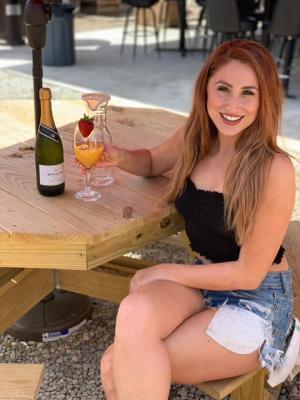 El corazón de la vida nocturna de Beaumont no se trata solo de lugares grandes y llamativos. También se trata de los lugares íntimos que te hacen sentir como si estuvieras de fiesta con amigos en tu propia sala de estar. El LogOn Cafe & Pub es uno de esos lugares. Con su ambiente relajado, música en vivo y multitud amigable, te sentirás instantáneamente parte de la escena local. Es el lugar perfecto para relajarse, disfrutar de una cerveza fría y quizás incluso descubrir tu nueva banda local favorita. Madison's on Dowlen ofrece música en vivo, comida reconfortante y deliciosas bebidas que se adaptan a las preferencias de todos. ¡Juega al billar o ve a su patio exterior para disfrutar de juegos y una fresca brisa nocturna! Thirsty's, Red's, Eddie's Tavern, The West Bar & Grill y MacKenzie's Pub ofrecen un ambiente relajado donde puedes relajarte con amigos. Toma una cerveza, juega al billar y relájate después del trabajo en estos lugares locales. 
¡Pronto habrá más negocios nuevos y lujosos! Si buscas un ambiente elegante en tu vida nocturna, prepárate para la nueva apertura de Riverside Grille en Crockett Street. Ubicado en un edificio histórico, este restaurante y bar de lujo ofrece cócteles clásicos y un ambiente elegante que evoca la era dorada. Consejo profesional: ¡Prueba su martini y brinda por la noche con estilo! Fuma Dubai Hookah Lounge abrirá pronto y presume de una experiencia de hookah de lujo con comida deliciosa y bebidas únicas.  
The Park on Calder ofrece comida, música, cócteles y un salón de hookah.
Beaumont, Texas, podría ser conocido por su hospitalidad sureña y su encanto tejano, pero cuando se pone el sol, la ciudad se transforma en un vibrante patio de recreo para los noctámbulos. Desde el baile en línea hasta los tentadores manjares de altas horas de la noche, y desde las enérgicas pistas de baile hasta los acogedores pubs, la ciudad ofrece una experiencia nocturna tan diversa como inolvidable. Entonces, ya seas un local buscando un cambio de escenario o un visitante ansioso por sumergirse en la vida nocturna, la vida nocturna de Beaumont está lista para mostrarte un buen rato. Prepárate para pintar la ciudad de neón, ¡es hora de fiesta en Beaumont!