Rebecca Woodland, TDM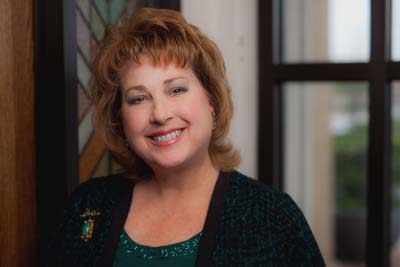 Convention Sales Manager
rebecca.woodland@beaumonttexas.gov
(409) 880-3169


 Connect with me on Linkedin
Focus:
Rebecca works to bring convention, meeting, reunion and group training business to Beaumont. Her primary markets are groups within the Social, Military, Religious, Reunion, Sciences and Corporate markets. Along with representing Beaumont at conferences and trade shows, Rebecca helps organize special CVB projects such as the bi-annual Christmas Open House, downtown dine-arounds and conference networking breaks.
Degrees / Certifications:
Master of Arts in History - Lamar University, Beaumont, Texas
Bachelor of Arts in French & Anthropology - Louisiana State University, Baton Rouge, Louisiana
Certified Group Fitness Instructor - Zumba®, LaBlast Fitness®, BarreBasics™, WaterinMotion®, Spinning®
Professional Affiliations:
Religious Convention Management Association (RCMA), Christian Meetings and Conventions Association (CMCA), Rejuvenate, Texas Association of Convention and Visitor Bureaus (TACVB), Spindletop Rotary Club of Beaumont, Leadership Beaumont Alumni, Leadership Southeast Texas Alumni
What do you love about Beaumont?
I love that Beaumont has so many museums and historical treasures plus a variety of cultural and performing arts options -- all within a few minutes. I so appreciate that there is little-to-no traffic in our wonderful city.
What is your favorite activity in Beaumont?
Dancing, of course! But I do love that I can kayak, bicycle, hike, or go to the beaches of the Gulf Coast all within a few miles of the City of Beaumont.
What is your favorite season?
Spring – all of Beaumont's wonderful gardens are in bloom, plus it is boiled crawfish season. The weather is usually mild and warm for most of the year, which allows for many outdoor activities, festivals and fun things to do.
What is your favorite space in Beaumont to host an event?
I like that our local attractions make great partners for special events, particularly in our downtown area, which is home to seven museums & historical theaters. This makes our "Museum Downtown Dine Around" an off-site specialty dining experience that can be coordinated for convention groups; but, The Beaumont Event Centre is one of the prettiest at night. Plus, it has a built in dance floor. Need I say more?!
What is your favorite place to eat in Beaumont?
It is a toss up between two of my favorite local eateries: Katherine & Company and Two Magnolia's Café (at the Art Museum). I eat lunch at one of these locales at least once a week.