10 Best Instagram Spots in Beaumont
Instagram changed the way we travel. With billions of photos providing destination inspiration from the most well-known attractions to hidden gems, we seek out places that are beautiful, unique, and memorable to document on our virtual highlight reel. Whether you're looking for a photogenic spot for family photos or curated, colorful murals that'll make your posts pop, here are the best backdrops around Beaumont to snap that perfect selfie while admiring the public art, gardens, and quirky roadside attractions.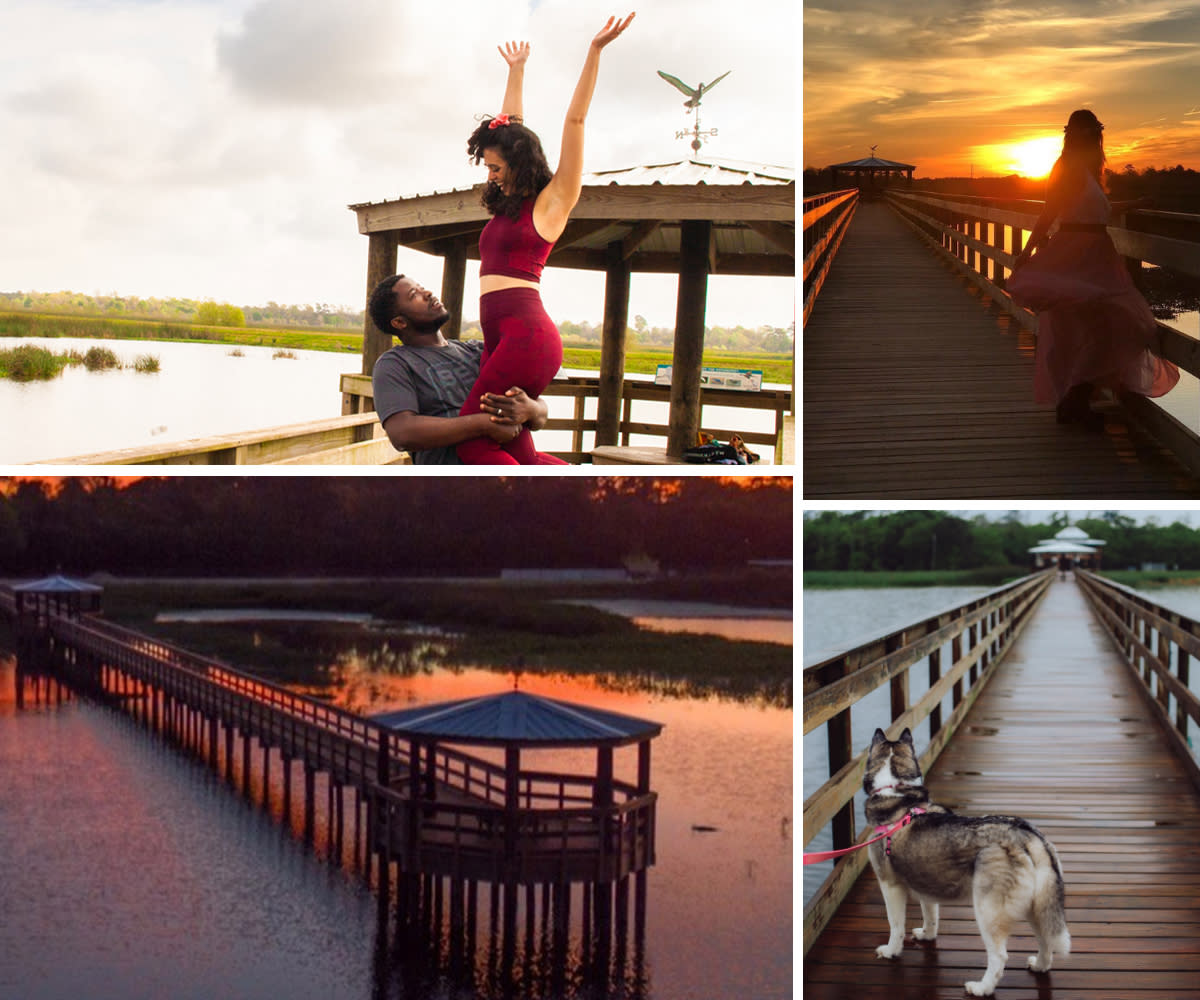 Cattail Marsh Wetlands
A converted wastewater treatment plant turned wetlands boardwalk; Cattail Marsh is a true caterpillar to butterfly story. Sunrise or sunset is prime time for shooting, so set your alarm and strut down the "Catwalk" early. Keep your eyes peeled and bring a zoom lens because you never know what kind of wildlife you may spot as everything from hawks to alligators call the area home.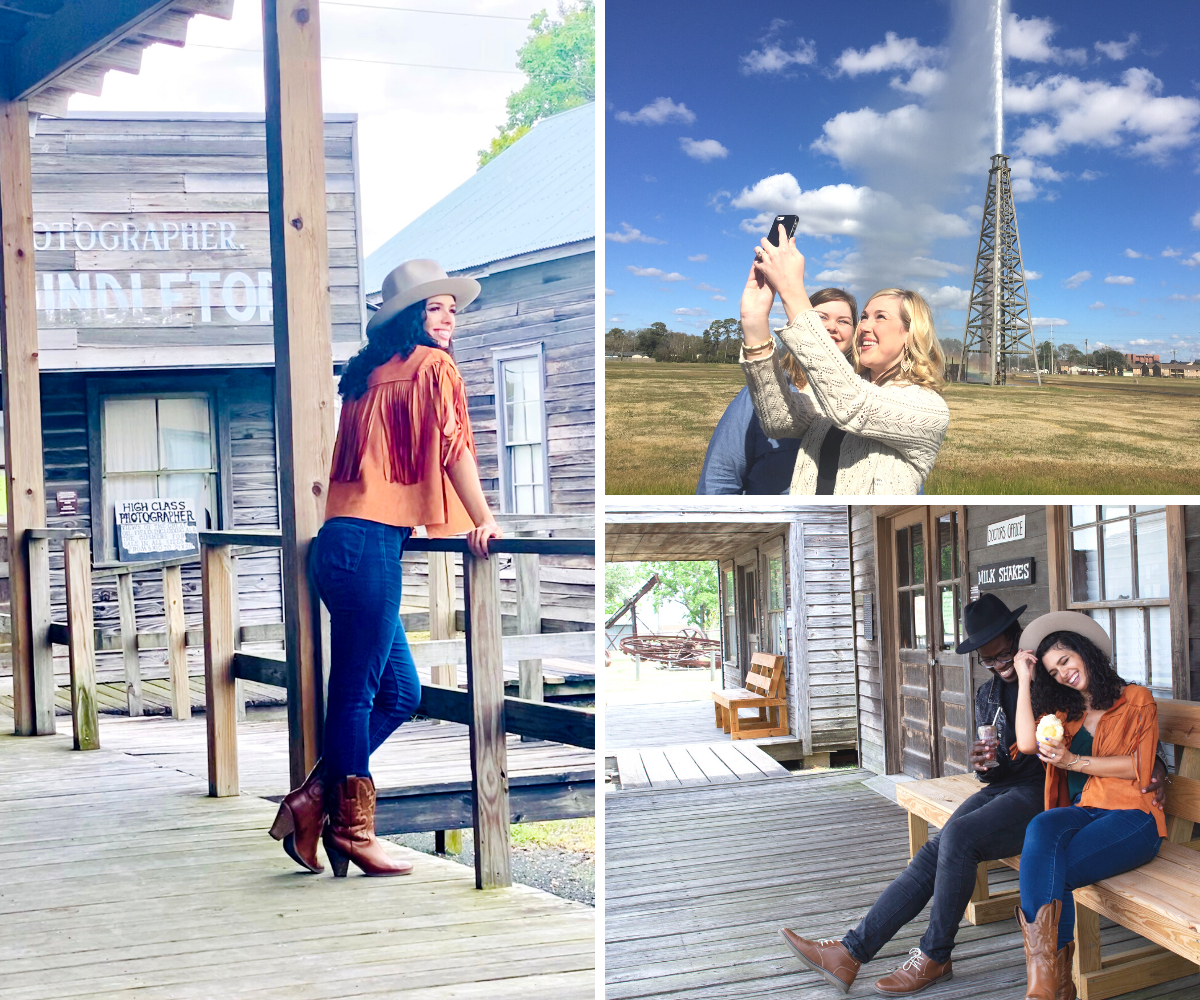 Spindletop-Gladys City Boomtown Museum
If you're looking for that stereotypical, Old West, Texas feel, head to Spindletop. A recreated boomtown with replica oil gusher, you can peruse buildings from the barbershop to the saloon. There are many creative angles, but use the vintage signage and facades in your favor, leaning on the railings or posing with props on the benches. And don't forget to dress the part!

Shangri La Botanical Gardens and Nature Center
Inspired by the Shangri La gardens dreamt up in the H.J. Lutcher Stark novel, Shangri La is a magical place to get lost amongst the flowerbeds. With over 250-acres of beautiful free nature in Orange, Texas, some of the best photo spots are the lily pond, greenhouse, Cypress Gate, and Pond of the Blue Moon, but many areas are perfect for practicing framing as the flora and fauna creates natural archways.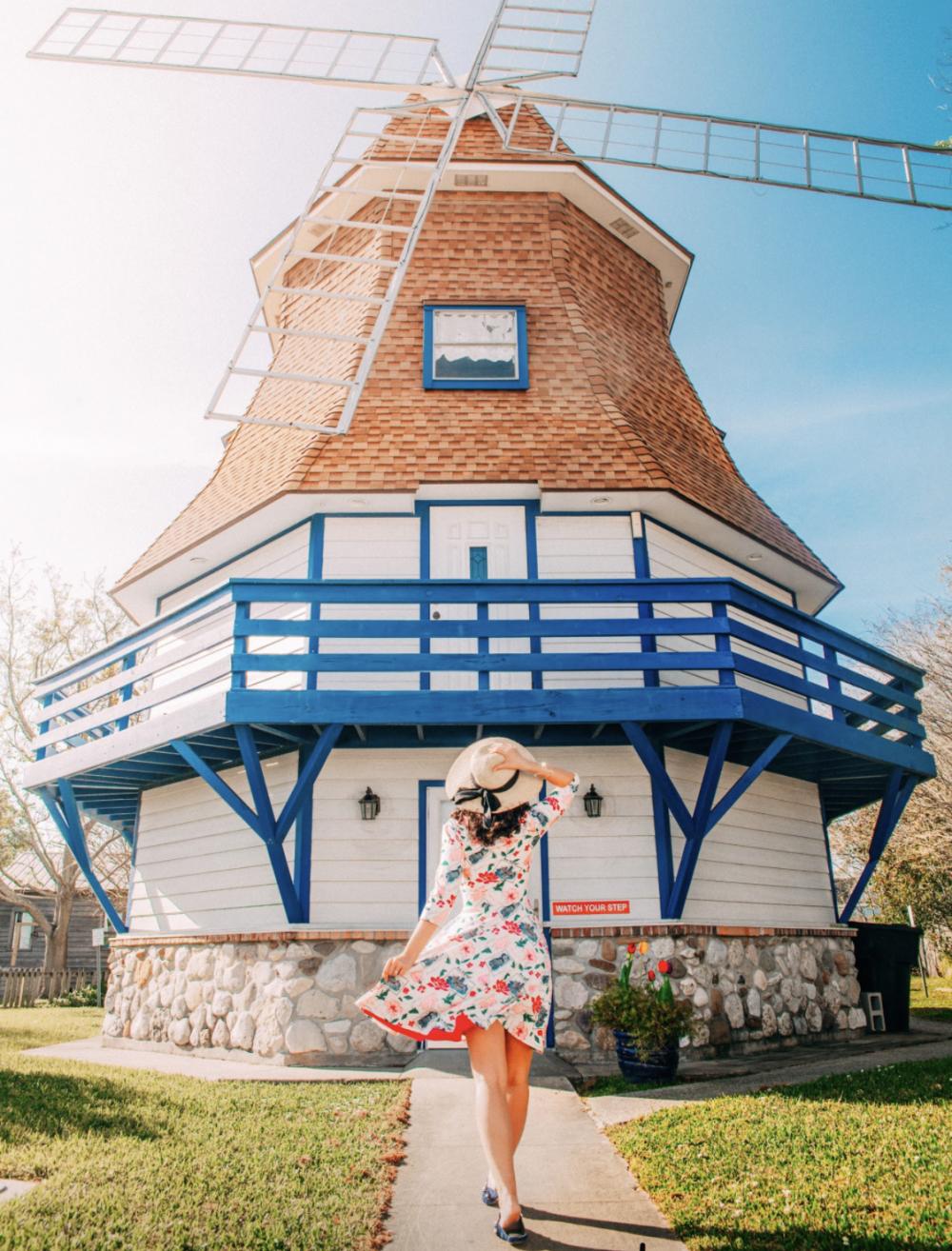 The Dutch Windmill Museum
If you're wondering why there's a windmill in SETX, it's because Nederland was settled by immigrants from the Netherlands who wanted to bring a piece of home with them. An exact replica of a Dutch design, the 40-foot structure is actually a museum. To fit it all in the frame, you'll have to stand pretty far back in the street so just be careful about oncoming cars. A drone would also offer an interesting perspective. When you're done shooting, don't forget to go inside the windmill to see antiques and artifacts from Holland like their famous wooden shoes.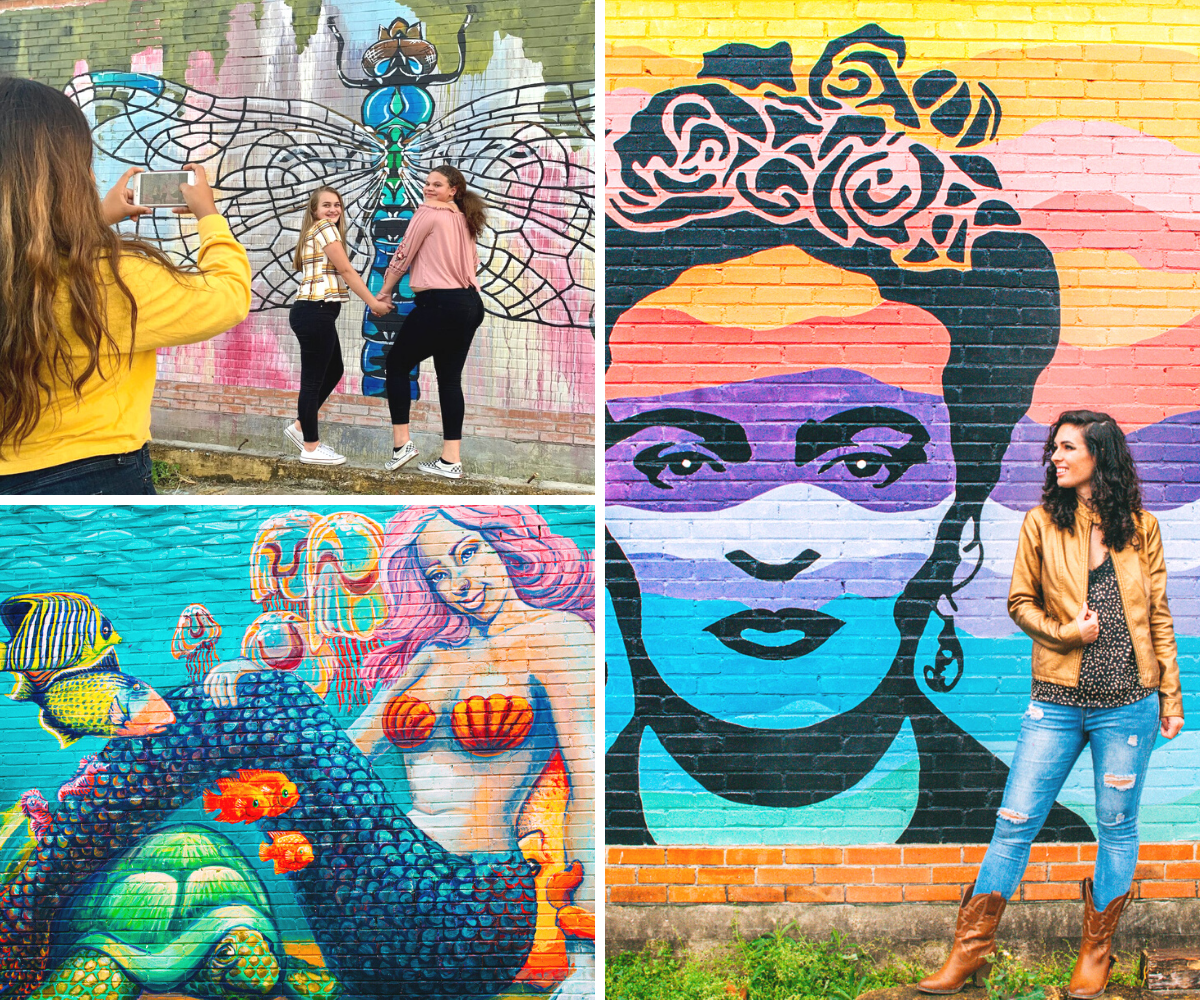 The Murals on Fannin Street
What's better than one mural? Five backdrops back to back. Head to 660 Fannin Street to see Frida, the mermaid, and the dragonfly, which were each painted by different local artists plus an angelic tiger and acclaimed local musician Barbara Lynn, painted by visiting artists. Try different poses that mimic the lines in the pieces to capture movement and motion. You'll want to color coordinate so bring a few changes of clothes and/or props to mix it up.

The Murals in Port Neches
Neighboring Port Neches is another colorful treasure trove of photo spots. The alley at Montgomery St. and Port Neches Ave. has a fun flower wall, quotes, birds, and other hidden gems. When you're done shooting, cool off with an iced coffee from the Avenue or grab an ice cream from Mike's Old-Fashioned Soda Fountain, another Insta-worthy retro spot.

The Beaumont Sign
The newest edition to Ben J. Rogers Regional Visitor's Center is the massive and colorful Beaumont word art. It's huge, making it challenging to get in the entire frame unless you stand pretty far back but try a few different angles or bring a drone. We recommend standing in the "U" because it's the lowest to the ground and because you make Beaumont great. Pun intended.

The Giant Fire Hydrant
A 24-foot spotted fire hydrant is hard to miss, which makes it one of the centerpieces of downtown. It stoically guards the entrance to the Fire Museum of Texas, which was donated by Disney to celebrate the rerelease of 101 Dalmatians. A quirky spot to photograph your family or favorite four-legged friend, when you're done, head down the street to the Civic Center for another beautiful backdrop, the quote, "you are the best thing about me."

Crockett Street
Downtown Beaumont's former entertainment district, Crockett Street, is another ode to a bygone era. With five beautifully restored buildings listed on the National Register of Historic Places, throw on your best hoop skirt and channel an early 20th-century vibe. Try different poses in front of the various facades or under the entrance arch.

Beaumont Botanic Gardens
A maze of paved walkways and landscaped gardens, the Beaumont Botanical Gardens in Tyrrell Park, is a mecca for photographers as you'll discover something new each time you visit. Stand under the flowy tupelos and twirl beneath the blooms. Peak season for flora is March and April, but there's never a bad time to walk amongst the flowers. We even saw someone channeling a mermaid in front of the koi pond, so don't limit your creativity and take time to smell the roses.
Explore By Theme