Beaumont Meeting Services
Save time and money. Take advantage of the services provided by Meet Beaumont and let us do the heavy lifting. We'll help you handcraft a one-of-a kind meeting or event so you can kick off your shoes and relax. From site selections and program planning to tours and accommodation bids, our services will make your life easier. By utilizing the Beaumont CVB, we can personalize your servicing needs through local businesses and products, making your experience truly unique.
Our servicing manager is committed to making your job easier and ensuring that our community assists in a smooth and successful meeting for your group. We know that venues, the onsite contacts, vendors and other details for a smooth, memorable event.
The Beaumont CVB sales team wants to make your meeting memorable! Whether bringing a gator to your meeting from Gator Country Adventure Park, planning a Zumba or yoga break or even utilizing a local artist to do an interactive mural during your break, can be arranged. Our servicing team is committed to making your experience one to remember for your attendees. Have a wish list? Let us know. We can customize your needs and experiences.
1. Hospitality Packets
These packets can be prepared to familiarize your attendees with Beaumont. From pre/post event activities to our top attractions and brochures, can be included. Our hope is to ensure your attendees are well informed about the area.
2. Dignitary Liasons
The Beaumont CVB Services Team is your direct link to city and country officials. We can arrange a letter of invitation from the Mayor or County Commissioners, or an official welcome.
3. Public Relations
Need assistance to promote your event in Beaumont? Our staff can prepare and distribute press releases to our local media outlets. Also, our senior staff members are available to present a welcome message during conventions, upon request.
4. Information Tables
This table comes complete with the Beaumont CVB Visitor Guide, restaurant information, locator maps and a friendly Beaumont CVB Ambassador to help answer and questions about the area. We can also customize the booth to contain materials specific to your group's needs.
5. Registration Assistance
You provide a list of registrants, logo and information you wanted and we will provide you with custom designed printed name badges. *Stipulations apply and require all information 4 weeks prior to event.*
6. Welcome Banner and Signage
We can produce welcome banners and signs for your host venue. *Stipulations apply and require all information 4 weeks prior to event.*
7. Promotional Items
Our servicing team can curate specific items for your attendees during your event. *Stipulations apply and require all information 4 weeks prior to event.*
Let us know!
Did you plan your meeting in Beaumont? We hope that you had the best time with us! We are so thankful for your business and cannot wait for you to meet with us again in the future! Complete this survey so that we can continue to make your meeting experience the best it can be!
Contact Freddie for Servicing Inquiries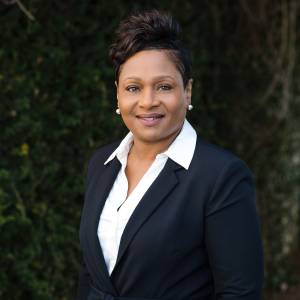 Freddie Willard, TDM
Director of Sales
Phone: (409) 880-3160 | 1(800) 392-4401
freddie.willard@beaumonttexas.gov
Freddie leads the Beaumont CVB sales team in their efforts to market and promotes Beaumont as a meeting and sports destination. Along with overseeing all convention sales activities and initiatives, Freddie develops relationships with prospective clients, local leaders, and hospitality partners. She works directly with the sports market, local events, and annual state conferences.
Beaumont is ready to go to work for you!
Let us help you save time and money. Our professional and experienced staff is eager to assist in making your meeting a success. Let us take all the planning hardships away from you.
Will Visit Beaumont Services increase the cost of my meeting?
There is no cost when using a convention and visitors bureau (CVB)! We are a non-profit that is committed to making your event in Beaumont a success.
I'm using a National Sales Office (NSO), so I don't need a CVB, right?
An NSO cares most about the brand you choose, but here at Visit Beaumont, we work with many different partners and brands to help you find the best solution for your needs.
Does Visit Beaumont only help citywide conventions?
Absolutely not! We assist with all meetings, small to big. Whatever the size, we have you covered.
Can't my host hotel(s) just provide me with all the information and resources I need?
Most hotels are actually partners of Visit Beaumont. We work hand-in-hand with them, which means we're the best source for information and services both inside and outside of the hotel.