Meeting Testimonials
Beaumont has it all! Meeting planners from around the country are discovering why this friendly, welcoming city is the perfect destination for convention and sales events. Contact us today to find out how the Beaumont Convention and Visitors Bureau can help make your event a winning success!
Independent Cattlemen's Association of Texas
"The feedback from everyone was wonderful... I can't thank you enough for the wonderful hospitality that everyone in Beaumont showed us."
Contraband Chapter of the Antique Automobile Club of America
"The CVB exceeded our expectations! You folks were outstanding; we are praising Beaumont's CVB every chance we have! Every newsletter in our National organization will know what a great job you did for us...'Texas with a little something extra!' is certainly true!"
Lions International District 2-S1
"Extremely helpful! We used the CVB for pre-planning, bidding, site visits and registration assistance along with gifts for dignitaries. The CVB saved us time and money particularly during the bidding process... They could not have been better. We would recommend Beaumont CVB to others, no question about it!"
Ashton Thomas, American Legion and Auxiliary (Texas)
"We were most pleased with the personal service the CVB provided and their complete knowledge of the area and how best to support our event."
Bonnie Dean, Texas Young Lawyers Association's
"I cannot thank you enough for making my first board meeting a huge success! You and the CVB clearly went above and beyond in ensuring our meeting was fun and successful. Thank you again!"
Melinda Benoit, Diocese of Beaumont
"The ease of coordinating the family bus tour of Beaumont and the many options you provided for this bus tour were some of the benefits of working with Rebecca Woodland at the Beaumont CVB. I could not have done the bus tour without you. Your helpfulness and knowledge of the city made the CVB Services stand out. Bishop Toups' family thoroughly enjoyed it and did not realize that little ole Beaumont has so much to offer."
Texas Asphalt Pavement Association
"The food was fantastic... the convention center was very helpful and flexible with our schedules. 
They were ready with anything we needed with only a moment's notice... We will definitely use Beaumont for meetings in the future." 
Joe Beck, Marine Corps League, Department of Texas
"The Beaumont Convention and Visitors Bureau saved us a lot of time. Their help with the hotel bidding process was great! The advice we received from the CVB staff was excellent which gave us time to work on other internal matters. I never worked with a better staff of people. They were all very knowledgeable and always willing to help. We got a lot of valuable information about planning a convention from the Beaumont CVB. The CVB also saved us money and the banner the CVB furnished was outstanding. I would recommend the Beaumont CVB services to others because the CVB made my job a great learning experience with a successful convention as the outcome."
Dale Dardeau, 2017 Convention Chair, South Central District Convention of the American Rose Society
All attendees were happy and complimentary of Beaumont's hosting their convention. Having it well-planned and a good facility (Holiday Inn Hotel & Suites Beaumont Plaza) contributed to the meeting's success. The Beaumont CVB Staff were very cordial, efficient and very helpful.  The CVB helped us with promotions, publicity, goodie bags and name tags and all our meeting needs were met. I would recommend the Beaumont CVB Services to others because the CVB staff was helpful, knowledgeable and energetic.
Kerwin Stone, President, VVA Ch 292
"During three out of the last fifteen years, our local chapter of Vietnam Veterans of America has had the pleasure of hosting meetings of the VVA Texas State Council, which consists of more than 35 chapters from all over the State of Texas.  On each occasion, we have worked with and through the CVB in arranging meeting facilities and room blocks in one of Beaumont's large hotels.  CVB has assisted us with registration materials, such as name badges and welcome bags, and with other materials showing off attractions in our area.  Each of those Council meetings has been a huge success, and we look forward to working with CVB again the next time we host a meeting.  The CVB's staff has been very caring and generous, and we appreciate their help!"
Grand Chapter of Texas Order of Eastern Star Convention
"You went way beyond what I expected. Rebecca guided us through the maze of planning a large event... Thank you for making this one of the best conference sessions we have had!"
Kyle Petty Charity Ride
"Thank you for all of your help! Everything went so smoothly, and I'm being completely honest when I say that Beaumont was my favorite stop. Everyone was so welcoming, and the fans were very kind and cooperative. I appreciate all of your help promoting the event... Thanks again for everything." 
Michael Alsup, Beaumont Camera Club & GSCCC Camera Club Convention
"The Beaumont CVB Sales & Service Visitors staff performed an outstanding job. We used the CVB for hotel contacts, help in designing our conference logo, presentation bags and banner. Freddie Willard and the staff worked with our committee to save us time and money; without their services, our convention would not have been successful. If someone asked about the CVB, I would not hesitate to send them there, for they are a wonderful group of people to work with."
Alison Tate, President of Region 10 Catholic Youth Conference (RCYC)
"Beaumont is a great location with good hospitality. Rebecca was so helpful and the CVB staff was great as well. All were very professional, friendly and responsive. We utilized the Beaumont CVB for bids with properties and promotional amenities. The CVB saved us time and money by getting room block agreements and location meeting sites. I would recommend the CVB services to others and look forward to returning to Beaumont."
Vi Griffin, Grand Chapter of Texas Order of Eastern Star's Annual Texas Grand Chapter Convention
"We were pleased with the outcome of our convention. Choosing Beaumont as our host city and Ford Park Entertainment Complex with the two Convention Hotels made everything convenient. The Beaumont CVB helped us keep expenses manageable for our members and exceeded my expectations because I thought they only did name badges. We could not have done it without the CVB's help! Rebecca guided us through the maze of planning a large event, pointed out areas we had not thought of and then helped us to come up with solutions. I would recommend the Beaumont CVB services to others. Thank you for making this one of the best conference sessions we have had!"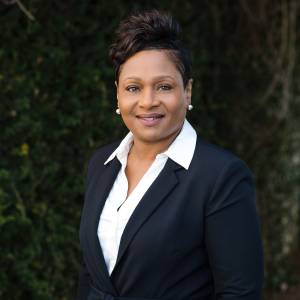 Freddie Willard, TDM
Director of Sales
Phone: (409) 880-3160 | 1(800) 392-4401
freddie.willard@beaumonttexas.gov
Freddie leads the Beaumont CVB sales team in their efforts to market and promotes Beaumont as a meeting and sports destination. Along with overseeing all convention sales activities and initiatives, Freddie develops relationships with prospective clients, local leaders, and hospitality partners. She works directly with the sports market, local events, and annual state conferences.
Why plan a meeting in Beaumont?
Getting here is easy. Beaumont is located on the upper Texas Gulf Coast, just 90 miles from Houston and 20 miles from Louisiana and is an easy drive for convention attendees. Beaumont is only 4 hours from Austin, 5 hours from San Antonio, and 4.5 hours from New Orleans, Louisiana.  Beaumont is accessible by air via Jack Brooks Regional Airport (BPT), car, train and even water. Nearby Houston airports, IAH and HOU are a straight shot via Interstate 10.
Beaumont, Texas is accessible, affordable and offers all the comforts of a large destination without the hassle of big city traffic. Convention centers, meeting venues, hotels, restaurants and attractions are eager to work together to ensure your event is a total success. Personalized service and professionalism are both a passion and a specialty of the experienced Beaumont CVB Team.
Ford Park Entertainment Complex offers 48,000 square feet of exhibit floor space along with 11,000 square feet of lobby or pre-function space. The Exhibit Hall also includes 9 individual meeting room and is attached to the Arena. When combined, the two venues provide 93,000 square feet of contiguous floor space. 

Downtown, the Beaumont Civic Center offers 41,300 square feet of meeting space, with flexible floor plans and room configurations to accommodate a variety of conventions or events.

Full Service Convention Hotels - The Holiday Inn Hotel & Suites Beaumont Plaza offers over 22,000 square feet of meeting space along with 253 newly renovated sleeping rooms. The MCM Eleganté Hotel & Conference Center provides over 22,000 square feet of meeting space along with 275 elegant sleeping rooms.