24 Hours in Beaumont
One Perfect Day in SETX
Only have one day to spend in Beaumont? That's ok! You can still get a good taste of the area. Here's how to cram as much as possible into 24 hours with all the must-hit spots.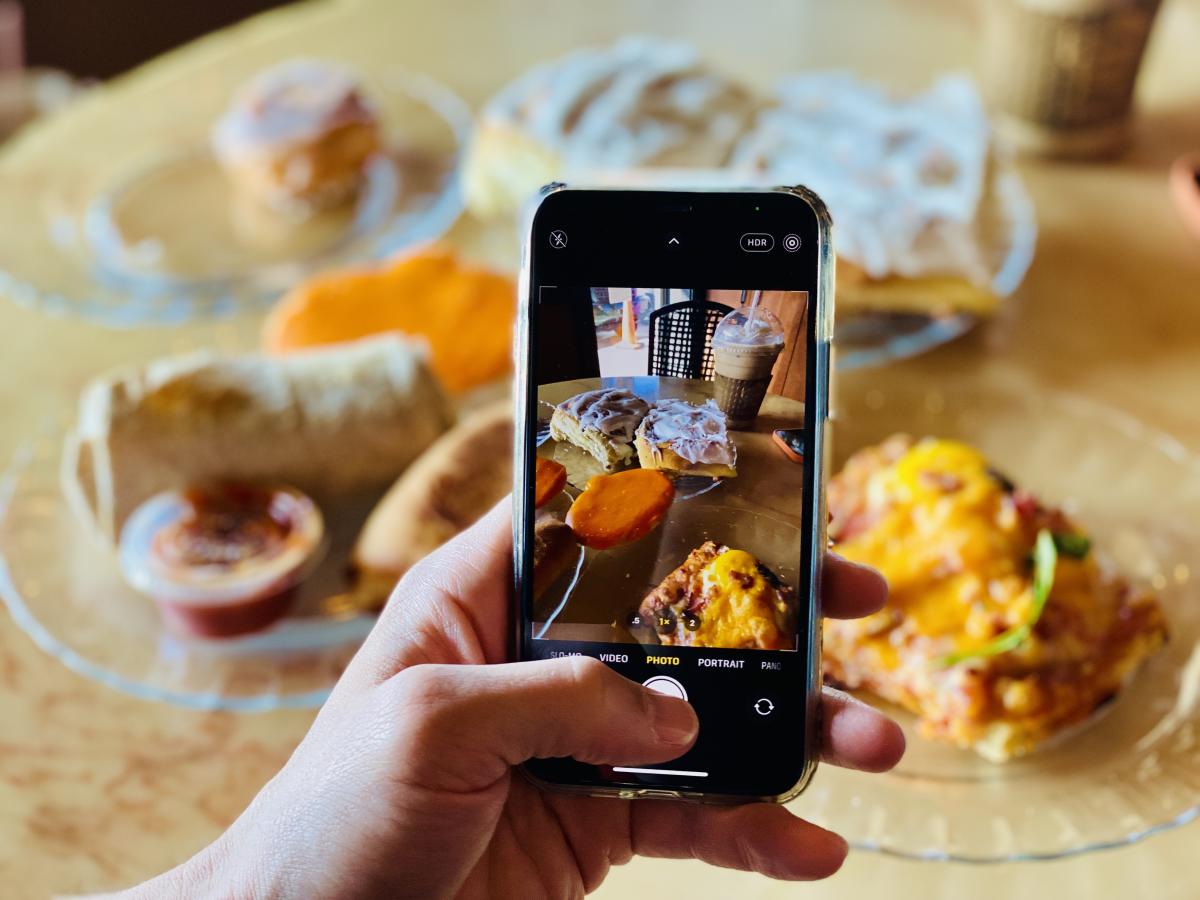 Grab and Go Breakfast: Rao's Bakery
The oldest Italian bakery in Southeast Texas, Rao's is the go-to local coffee shop with tasty morning treats. Try a signature kolache stuffed with locally made Zummo's sausage, a breakfast burrito, or muffin the size of your head. They are also the king cake capital of the region come Mardi Gras season, pumping out over 40,000 annually.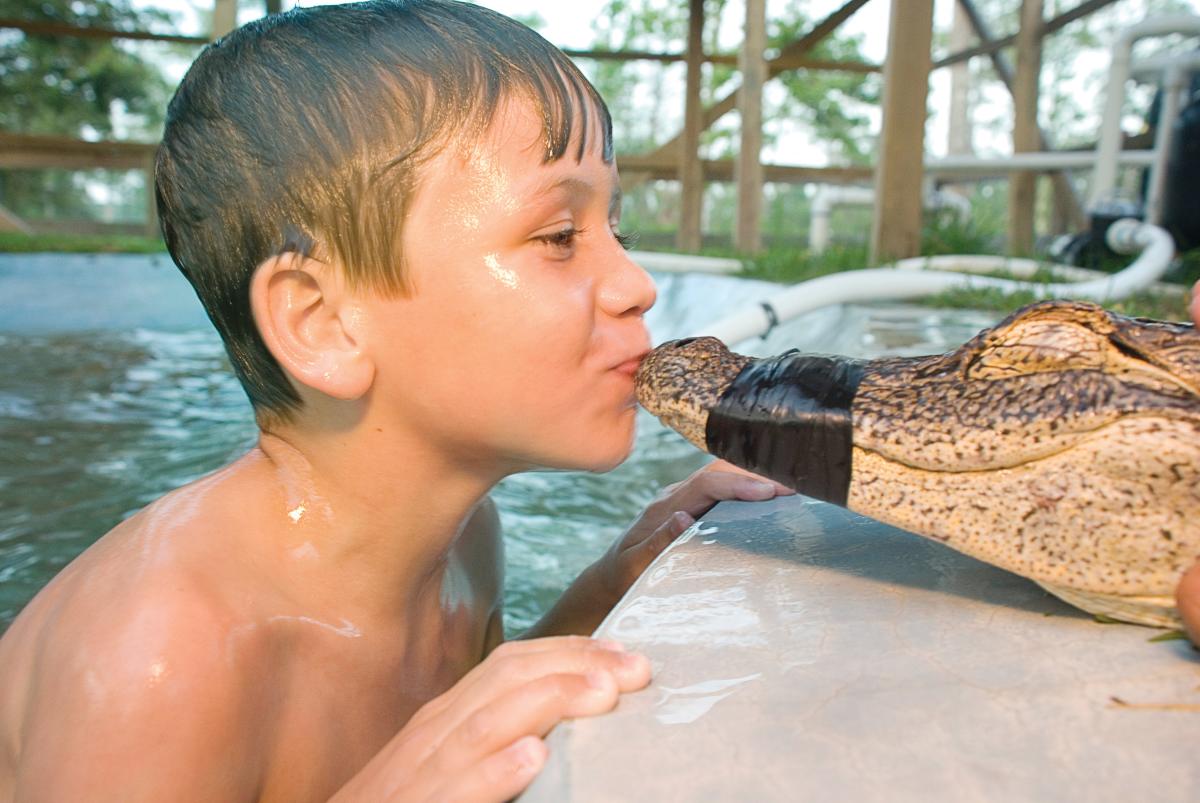 Meet the Locals: Gator Country
An alligator adventure park and animal sanctuary, Gator Country is home to over 450 "nuisance reptiles" that have been rescued from the community. During your visit, you will have the opportunity to hold and wade with the gators, interact with snakes, lizards, tortoises, caimans, and many other animals. Be sure to say hi to Big Al and Big Tex, two of the largest gators in captivity, each weighing in at over 1,000 pounds. There are daily feeding shows at 12, 2, and 4.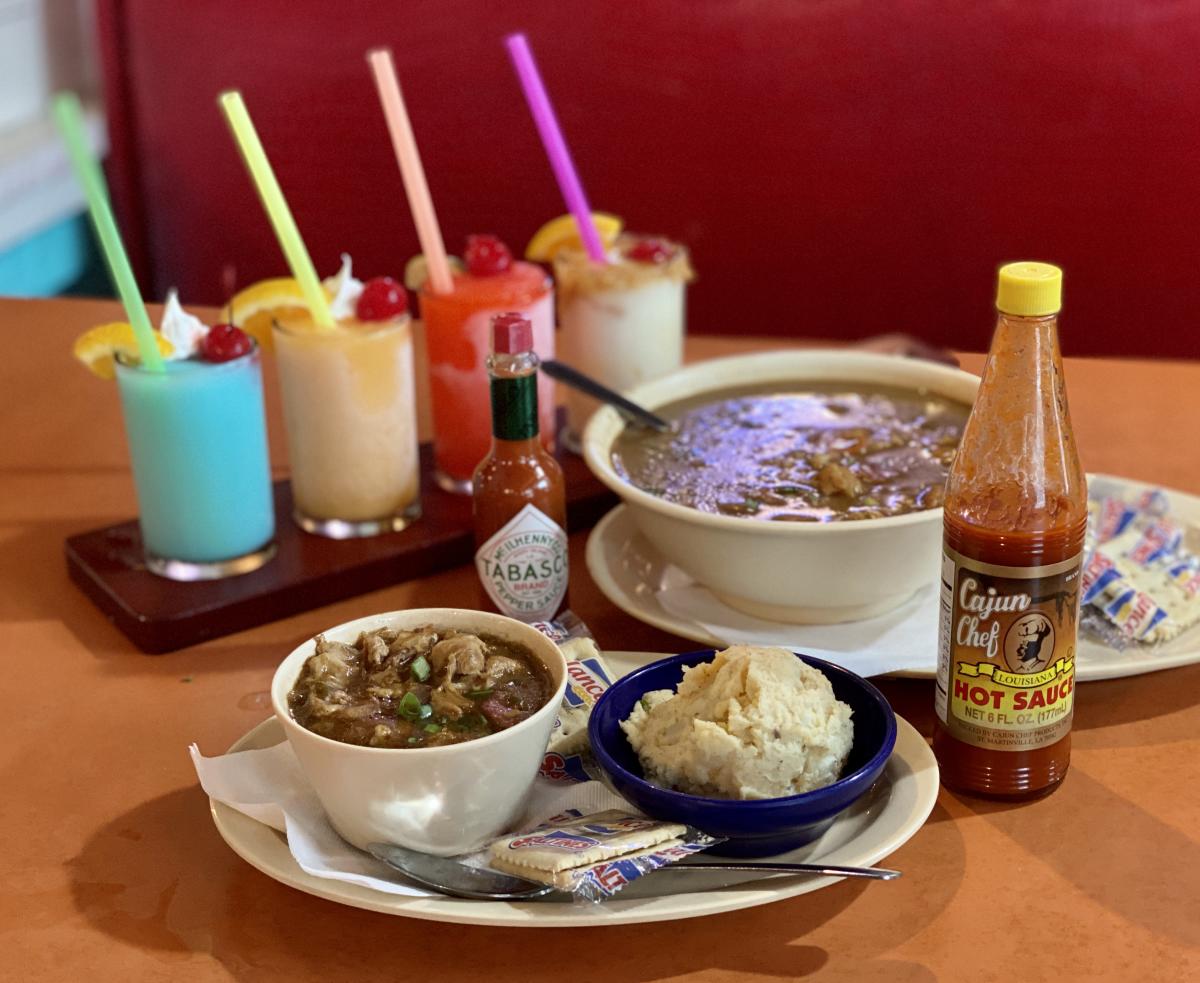 Lunch: Tia Juanita's
Mexi-cajun favorites with Nola vibes, there's nothing bad on the menu at Tia Juanita's, especially after you've had a few of their frozen cocktails, which are as big as your head (pro tip: get a flight). Their gumbo is some of the best in town, and you'll also want to try the shrimp and crab dip.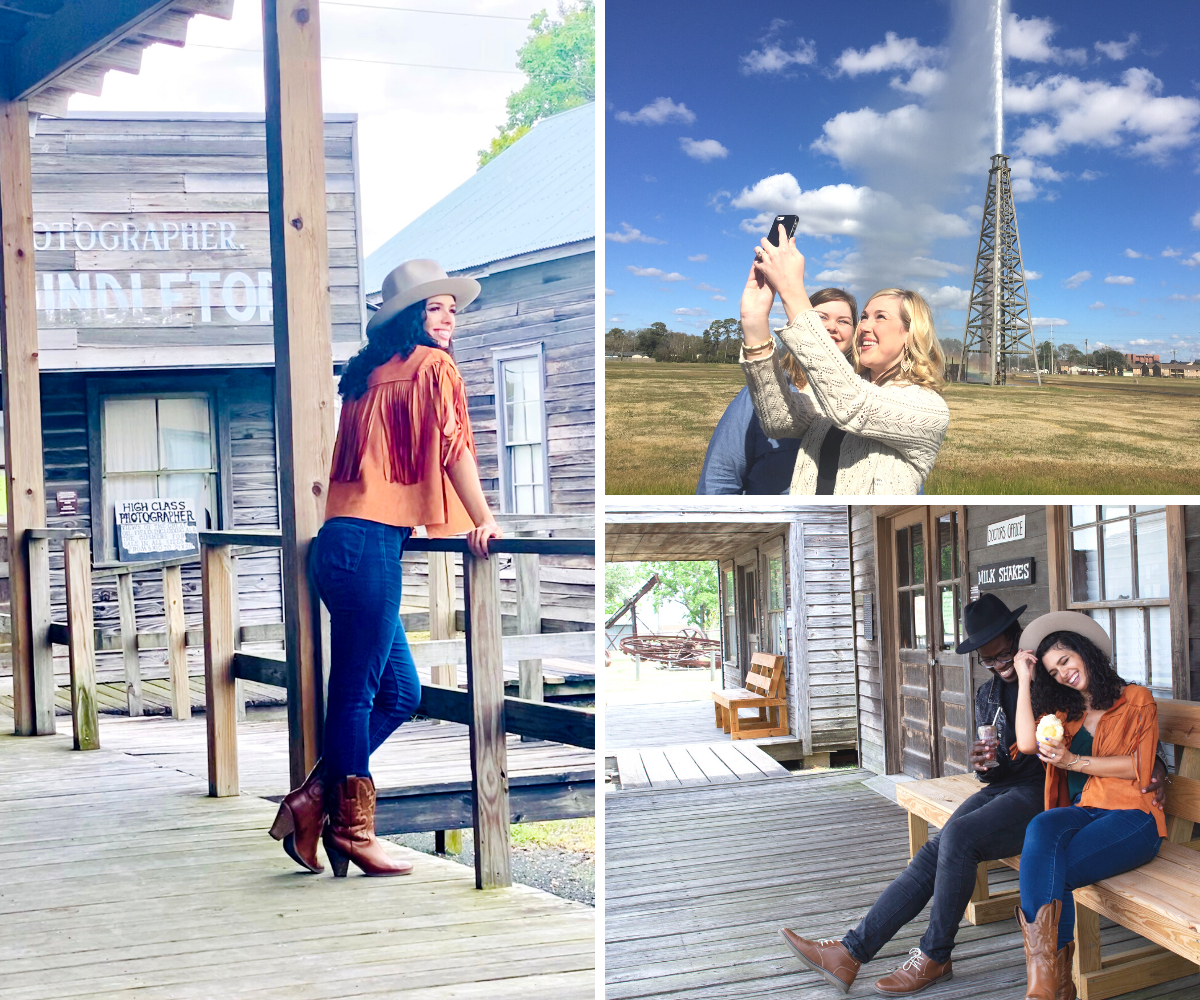 See Spindletop  
Where oil changed the world forever, Spindletop was the start of Texas's major economic boom. Wander from the saloon to the barbershop (where they rented chairs to sleep there was such a housing shortage) as you tour the recreated Old West town, learning all about Southeast Texas's colorful history. Be sure to check the schedule as they have gusher reenactments a few times a month.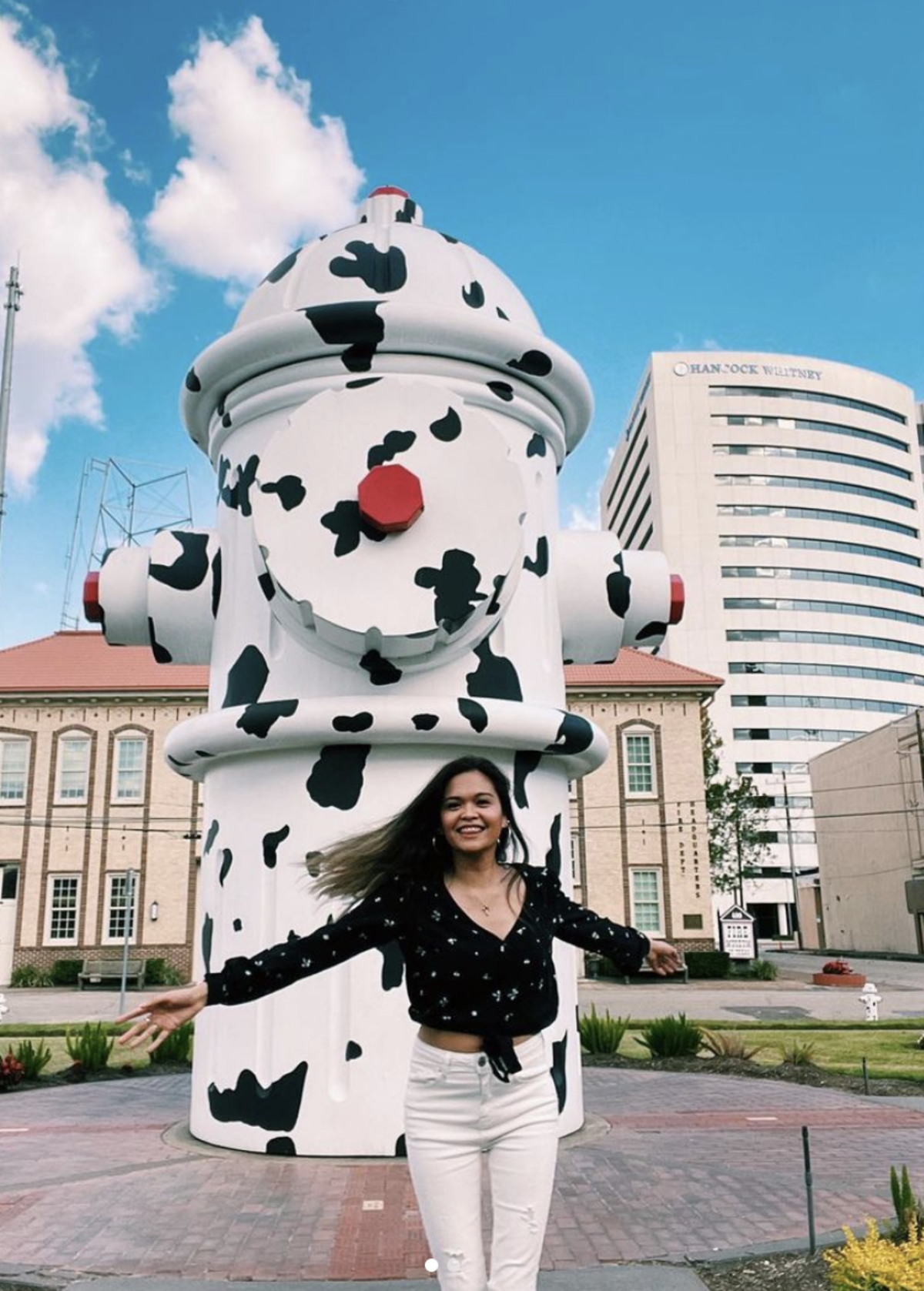 Downtown Walking Tour
All of downtown Beaumont is listed on the National Historic Register, one of the few areas like it in the country with many major attractions clustered in a few blocks' radius. Not-to-miss photo spots include the world's largest working fire hydrant at the Fire Museum of Texas (Dalmatian-printed and donated by Disney), the three murals (Frida Kahlo, dragonfly, and mermaid) at 660 Fannin Street, "you are the best thing about me" outside the Civic Center and Children's Museum, the beautiful architecture at the Tyrrell Historical Library, Jefferson Theatre – (Pro Tip: classic movie nights are one of the best cheap dates in town!), and Crockett Street, and the free Art Museum of Southeast Texas.

Happy Hour – Pour Brother's Brewery
When you're ready to cool off with a beer, Pour Brother's is one of the area's newest microbreweries. They boast a high-tech tap wall where you can pour your own tasters (pre-COVID) and a great patio.

Dinner  - Crazy Cajun
An outpost of a Louisiana favorite, Crazy Cajun gets daily shipments of Cajun/Creole favorites like fresh crawfish (in-season), catfish, alligator, crabs, and shrimp. They're known for their oversized BBQ crab and seafood platters, so get ready to messy and dig in.

Drinks – Little Woodrow's
A swingin' good time that's outfitted with lawn games and fire pits, Little Woodrow's has one of the best patios in Southeast Texas. Try a Topo Chico chiller, and cheers to a great day.
Explore By Theme