Play Disc Golf in Beaumont
Much like normal golf, Disc Golf consists of 18 holes, but instead of using clubs and balls, players use a flying disc or Frisbee® to complete each hole. Each hole consists of a target with a certain par, where players strive to get the lowest amount of throws to make it to said target while throwing though the various trees, shrubs and terrain. Beaumont's two courses reside at Tyrrell Park and Klein Park. 
At Tyrrell Park, players can bring their own Frisbee® or flying disc to play, or can borrow or buy one from the Cattail Marsh Wetlands Education Center gift shop. Play the course throughout the park near the Beaumont Botanical Gardens and Warren Loose Conservatory, Tyrrell Park Stables and Cattail Marsh, while enjoying the scenery around you. Klein Park offers A mixture of open and wooded areas with a creek that runs the length of the course. Concrete pads on all long and short tees, as well as concrete walking paths. 
Beaumont is ready to go to work for you!
Let us help you save time and money. Our professional and experienced staff is eager to assist in making your meeting a success. Let us take all the planning hardships away from you.
Contact Freddie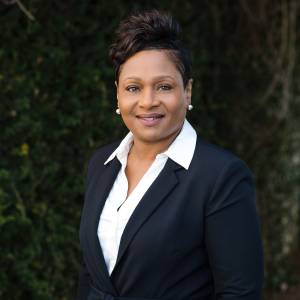 Freddie Willard, TDM
Director of Sales
Phone: (409) 880-3160 | 1(800) 392-4401
freddie.willard@beaumonttexas.gov
Freddie leads the Beaumont CVB sales team in their efforts to market and promotes Beaumont as a meeting and sports destination. Along with overseeing all convention sales activities and initiatives, Freddie develops relationships with prospective clients, local leaders, and hospitality partners. She works directly with the sports market, local events, and annual state conferences.