Top Burger Joints in Beaumont
Southeast Texas is an area known for its meat and the burger business here is booming! From pineapple teriyaki to a fried egg special or even toppings like peanut butter, the burger game here is strong. Put on your stretchy pants and check out these delicious patties worthy of your attention. Whether it's double-stacked, all-beef patties with tomato jam, or two, twin bite-sized burger sliders, you won't be disappointed with what the area has to offer. But how do you choose?
The ultimate burger depends on a variety of factors. Firstly, the perfect balance of beef, namely the fat-to-meat ratio. We don't want too much grease and just the right texture and bite. Next, dressing the inside and outside of the bun with seasonings and gourmet condiments is a must. Finally, the perfect bun needs to be sturdy enough for the burger to reach its final destination—your mouth—still maintaining it's structure.
Willy Burger
5355 Calder Ave
Beaumont, TX 77706
(409) 892-3400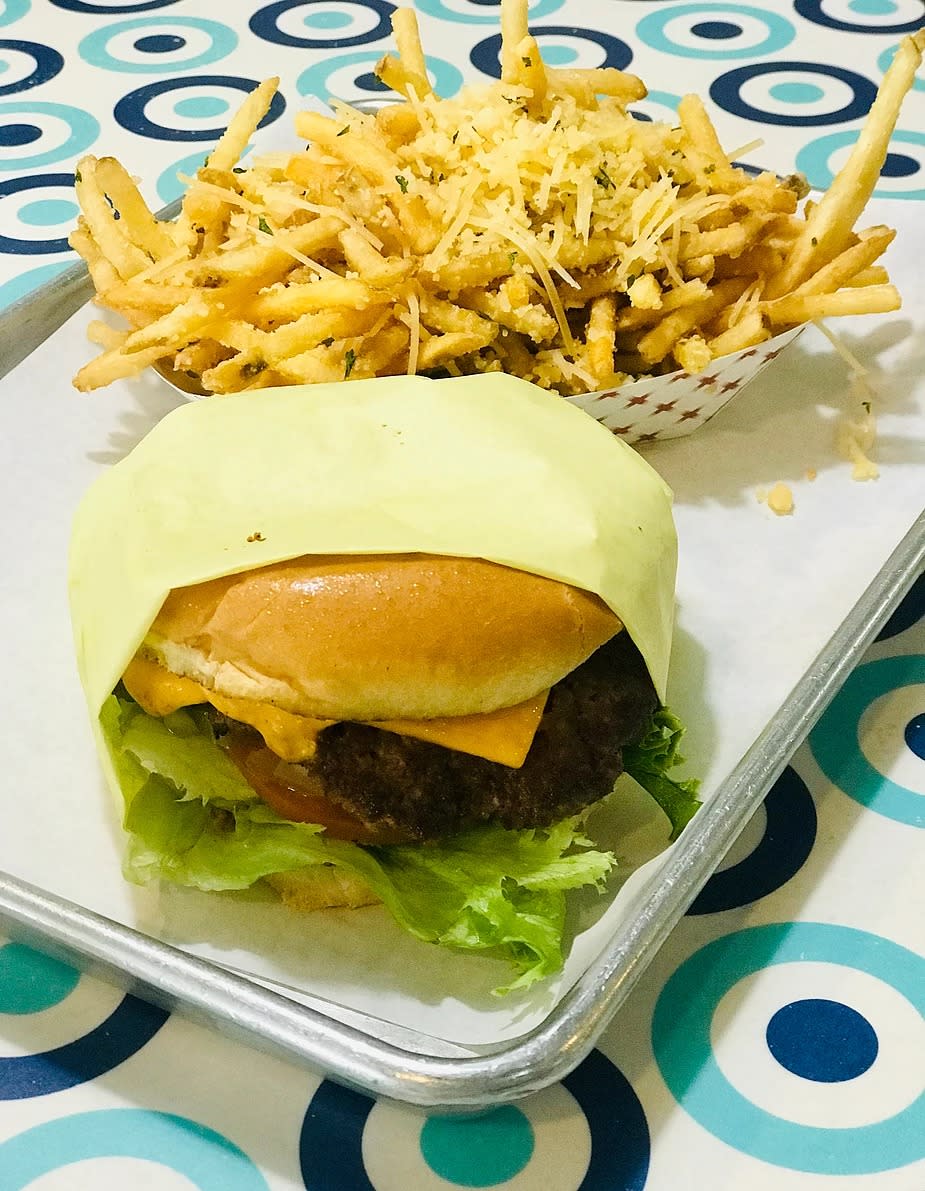 "It's Willy, Willy good" is the saying out front and they don't lie. Every Texas town needs a doo-wop 50s-style diner, and we have just that with Willy Burger. Once named "Best Burger" on "The Texas Bucket List" television show, this half eatery, half converted airstream takes novelty burgers to a whole new level. Each Certified Angus 1/3 pound hamburger patty served is made fresh to order, but if you' looking beyond red meat, they also  offers a tasty Portobello mushroom burger, fried soft shell crab burger and an ahi tuna burger. If you're wondering what to order, they're not afraid to push the envelope on creativity.
Have you ever met Uncle Charlie? Well, at Willy Burger Uncle Charlie is an out of this world burger with 3 strips of bacon, onion rings topped with BBQ sauce and cheese. For the Cajun side of Southeast Texas: they serve the "Booty Burger" which is topped with Boudin, melted cheddar cheese, creole mustard, lettuce and tomato. Or, try the Hee-Haw Burger. Two juicy all-beef patties topped with hand-battered fried green tomatoes, melted pimento cheese, thick-cut Applewood smoked bacon strips, and red pepper jelly.
A side order of fries is highly recommended. Pick between sweet potato or parmesan garlic, offering elevated flavors to your normal fries. Add a thick and creamy shake to wash it all down. They also make a mean malt, coke floats and fried funnel cakes topped with powdered sugar for a sweet treat afterwards.
4230 Calder Ave
Beaumont, TX 77706
(409) 898-1977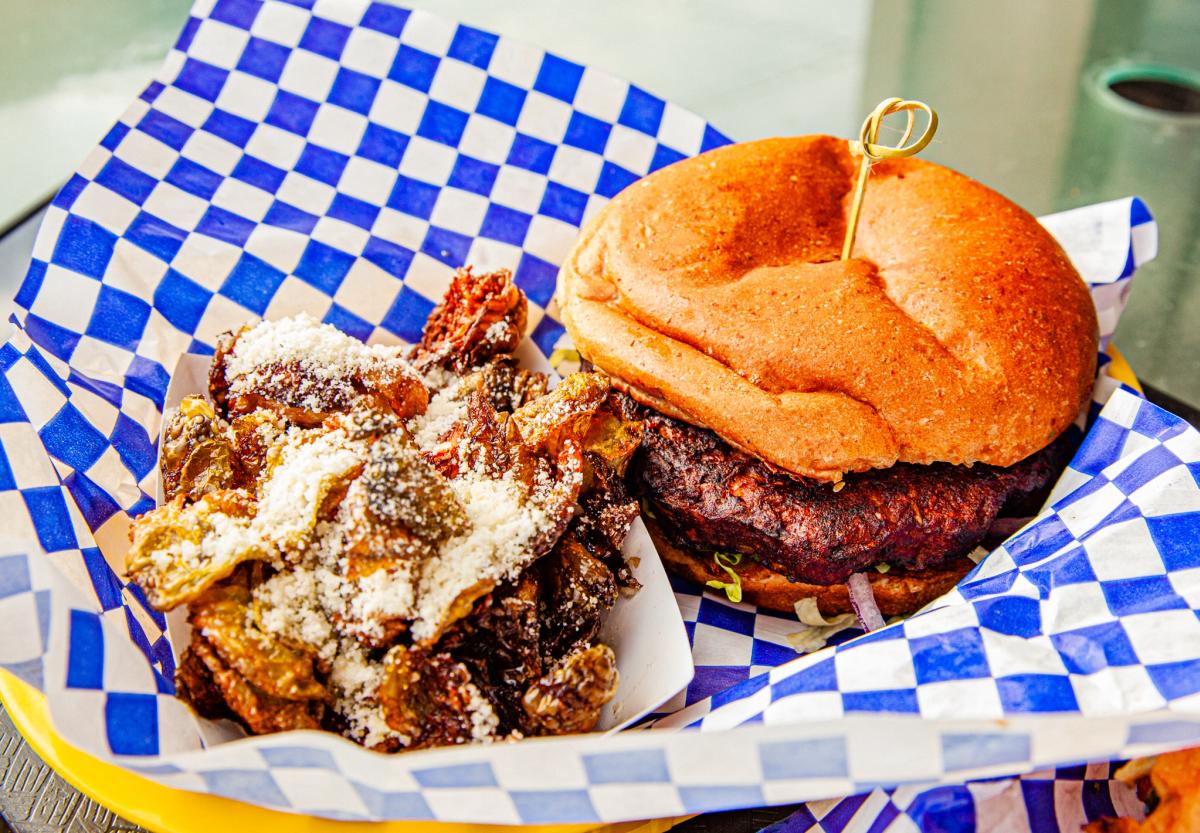 Named one of the best burgers in Southeast Texas, Daddio's is showcasing classic burgers as well as some unique twists! Family-owned and operated, this restaurant offers delicious burgers made with Nolan Ryan beef that is hormone free and never frozen. Stick with a classic like bacon cheddar, mushroom Swiss, blue bacon or hickory bbq or get creative with toppings like green chili to pineapple teriyaki, goat cheese and roasted Anaheim chilies.
Don't miss out on the Parmesan truffle brussel sprouts or hand cut sweet potato fries served with homemade ranch. If you want something on the lighter side, they also have delicious salads and chicken options. 

1652 West Cardinal Drive
Beaumont, TX 77705
(409) 840-6600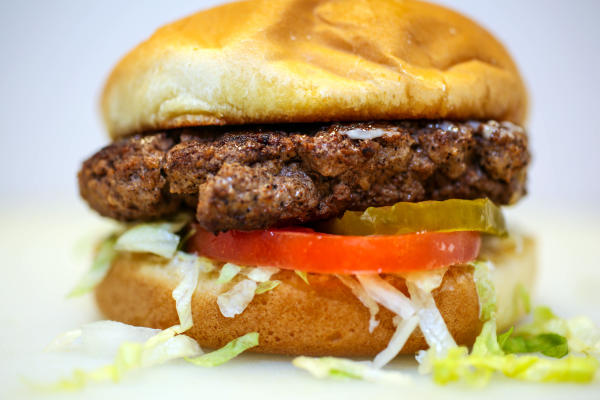 The Hamburger Depot proudly started in Jasper as a tiny hole-in-the-wall shack that served burgers, fries and a few other items. People would drive from all over Southeast Texas to try a juicy 1/2 lb. burger with all the fixings. Once a Beaumont location opened up on West Cardinal Drive near Lamar University, our residents got a taste of these juicy burgers and word spread like wildfire, beginning a Hamburger Depot revolution in Beaumont in 2006. Not your average burgers, Hamburger Depot's creations are each seasoned with a special blend by TexJoy and hand-packed to perfection. Trust us when we tell you that these half-pound patties offer a well-seasoned bite. The Depot Double Burger, Cheese Burger or Sissy Burger comes on bread choices like wheat, rye and good ole' Texas toast. Tasty toppings include bacon, chili, jalapeno, mushrooms and onions. For sides, they've got curly fries, sweet potato fries and fried okra to name a few. Other Southeast Texas locations include: Nederland, Lumberton & Bridge City.
3925 Dowlen Road
Beaumont, TX 77706
(409) 899-4076
If you are from Beaumont, you have probably had a Novrozsky's burger. It's practically a Golden Triangle institution when it comes to dining for the family. The first "Novo" burger was served up in Beaumont back in 1982 and the company has expanded from there to an additional six locations around Southeast Texas. Family owned and operated in Beaumont, Novrosky's has always been known for friendly service, no-fuss burgers, gigantic spuds, and most importantly, consistency. The classic Nolan Ryan all-beef patties served alongside a plate of made-to-order curly fries hit the spot whether its lunch or dinner.
Customers love the burger choices which include peanut butter, fried egg and the favorite cheddar bacon. Ever heard of an Akaushi Burger? It's an extremely rare and healthy form of cattle brought to the US from Japan in 1994. They are raised in Yoakum, Texas and guarded by Texas Rangers. The 100% pure Akaushi beef is 2-3 grades higher than prime beef and said to be extremely healthy. Order at the counter for quick service. Other Southeast Texas locations include: Nederland, Orange, Vidor, Lumberton, Silsbee & Jasper. Looking for non-meat options? Try the veggie, black bean, or turkey burger.
Insider Tip:
We also hear Amelia Farm and Market has the Springfield Ranch Burger with their own grass fed meat. In nearby Orange, Burger Town serves up the Big Bopper Burger - one pound of ground chuck with bacon, cheese and all the fixings. Let us know where else you can find a good burger in Southeast Texas!