Multigenerational Itinerary
Bring the kids and the grandparents - there's something for everyone.
Being newish to the Lone Star State, our family is always up for a road trip to discover more of Texas's history, culture, and food. When the opportunity to visit Beaumont presented itself, we were excited to check it out as it's so unique to the rest of the state.  
With three boys at home, we have traveled quite a bit with different family members, working around school and sports schedules and what have you. This time, my mom was excited to road trip with us and spend some time with one of her grandsons. Traveling with a multigenerational family group can be challenging, but Beaumont provided endless opportunities for everyone to have fun with many attractions that appealed to all ages and demographics.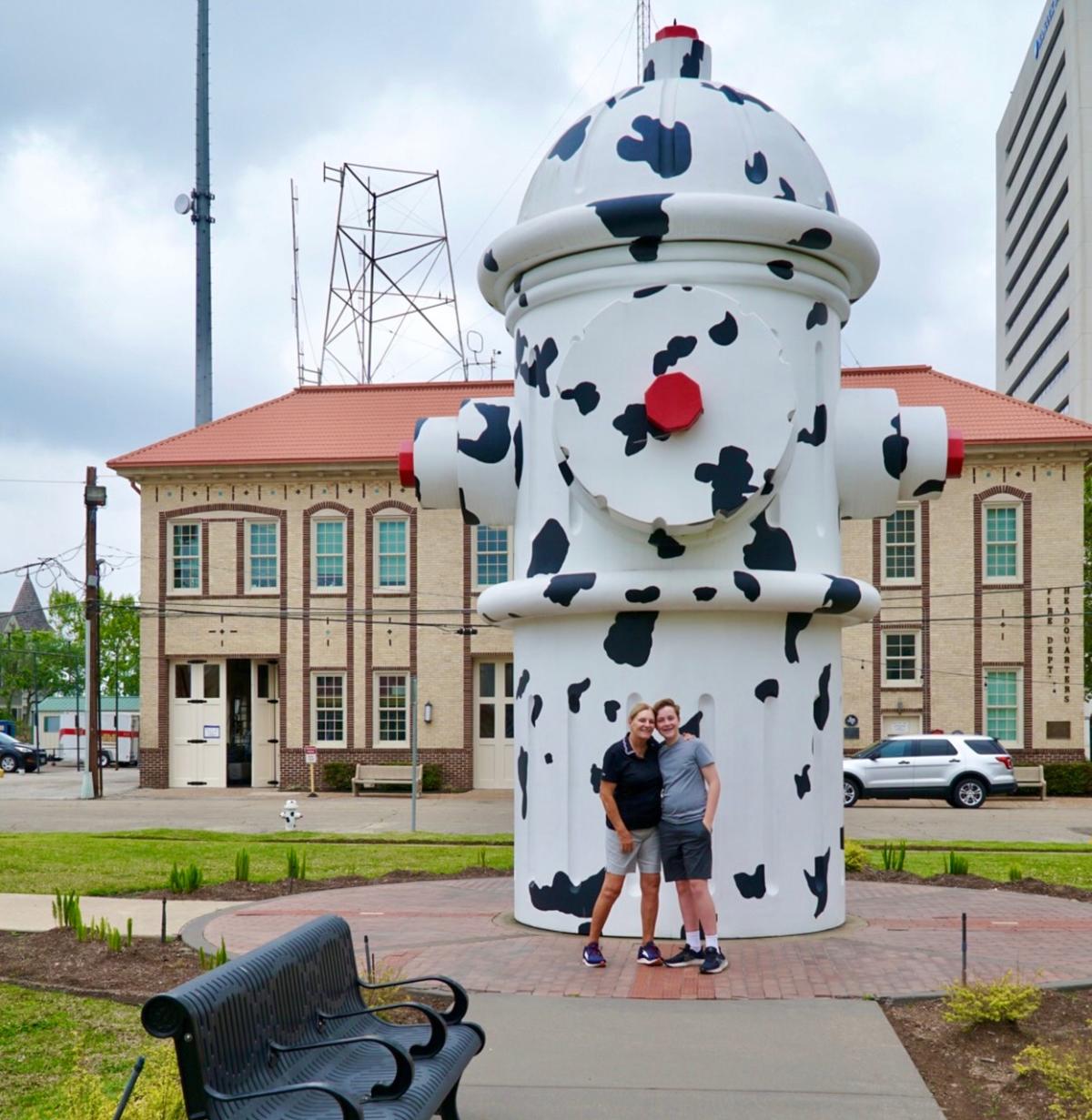 If you haven't been to Beaumont, you are in for quite a surprise. Located in the southeastern corner near the Louisiana border, they're known for Spindletop, the site of the most significant oil discovery in Texas in 1901. Since then, it has developed into a major player in the oil and gas industries and is home to some of the best-kept secrets in Texas.
One of the best things about exploring Beaumont with grandkids is the affordability of its attractions. Almost every attraction is free (or nearly free), and food is reasonably priced. So plan that trip and bring the whole crew.
What to do in Beaumont on a Multigenerational Family Trip

The McFaddin-Ward House
Our first stop was a Beaux-Arts revival mansion built at the turn of the 20th century by the McFaddin family, who made their money in oil, cattle, rice, and commercial real estate. We toured the stunning three-story property decorated as if it was still straight out of the 1940s and 50s.
We loved speaking with the docent about the adjacent carriage house and learning about the relationship between the owners and their staff. It's a lovely tribute to the people who supported the family through the years with mementos, journals, and photographs. Even my jock son, who isn't a fan of much in the way of history, thought the property was "really cool" and liked seeing the classic cars in the garage.

Go for a Street Art Hunt
Over the last few years, street art and murals have become quite popular in Beaumont, and who doesn't like a scavenger hunt to find all the art stops? It's hard to get teenage boys to pose with murals, but we did get a couple of shots. Some of our favorites include the Frida Kahlo mural and the "You Are the Best Thing About Me" mural. Another quirky stop is the world's largest working, Dalmatian-printed fire hydrant donated by Walt Disney in honor of the re-release of 101 Dalmatians. It sits in front of the Fire Museum of Texas, which younger boys would love to peek inside as they can dress up in vintage fire gear and view antique trucks.

Cattail Marsh Scenic Wetlands and Boardwalk
Cattail Marsh is a 900-acre wildlife refuge located in Terrell Park, where you can see over 250 species of birds any time of year and over 400 during peak migration season. We walked out on the boardwalk, where we spend time relaxing at one of the viewing platforms. We tried to count how many different species we could spot but lost track somewhere past 10. The Wetlands Education Center offers free activities throughout the week, from yoga and van tours to children's crafts. There's also a loop trail around the wetlands that are perfect for walking or cycling. I would recommend going at sunrise or sunset for the best photos.

Beaumont Botanical Gardens
Also located in Terrell Park, the free Beaumont Botanical Gardens has over 23 acres to explore. A paved walkway runs through the gardens, so it is accessible for both wheelchairs and strollers. Spend time in the Warren Loose Conservatory, at over 10,000 square feet; it's one of the largest in Texas. We had a nice time walking through the gardens since we were the only ones there.

Spindletop Cruisers
Have you ever been on a glow-in-the-dark bike ride? If you haven't, the Spindletop Cruisers tour of downtown Beaumont shouldn't be missed! Everyone gets a cruiser with glow-in-the-dark accessories as you ride around different landmarks. While you pedal along, the music is pumping, and everyone is having fun!
There are plenty of chaperones to keep you safe as you cycle through the city. Unfortunately, my son couldn't join the fun because he has a hip fracture, but my mom and I sure enjoyed ourselves. We had a blast with Miss Christine and her boombox leading the way. This tour is perfect for ages 13 and up (which is due to the helmet law in Texas), and we recommend putting it at the top of your things to do in Beaumont list! 

Gator Country Adventure Park
Before we visited Beaumont, we thought gators would be everywhere, but this couldn't be further from the truth! We looked and looked but never found any freely roaming the streets. However, there are plenty to be found at Gator Country, the largest gator sanctuary in southeast Texas.
Over 90% of the animals at Gator Country have been rescued or surrendered, and it's fascinating to walk through the grounds and see them in all shapes and sizes. There are educational shows during the day and opportunities to feed the tortoises and other animals. My mom made friends with one of the local tortoises, who ended up following her around like a pet dog. It was so cute!

Spindletop Gladys City Boomtown
If you want to learn the history of Beaumont's oil industry, the best place to start is Spindletop Gladys City Boomtown on the Lamar University campus. This old western town is a re-creation of an early 20th-century "boomtown" that sprang up after the Lucas Gusher on Spindletop Hill was tapped in 1901 and has replica gushers a few times a month. If you are interested in the area's oil history, the Texas Energy Museum is a great place to continue your visit, which tells the story of the petrochemical industry through robotic animatronics.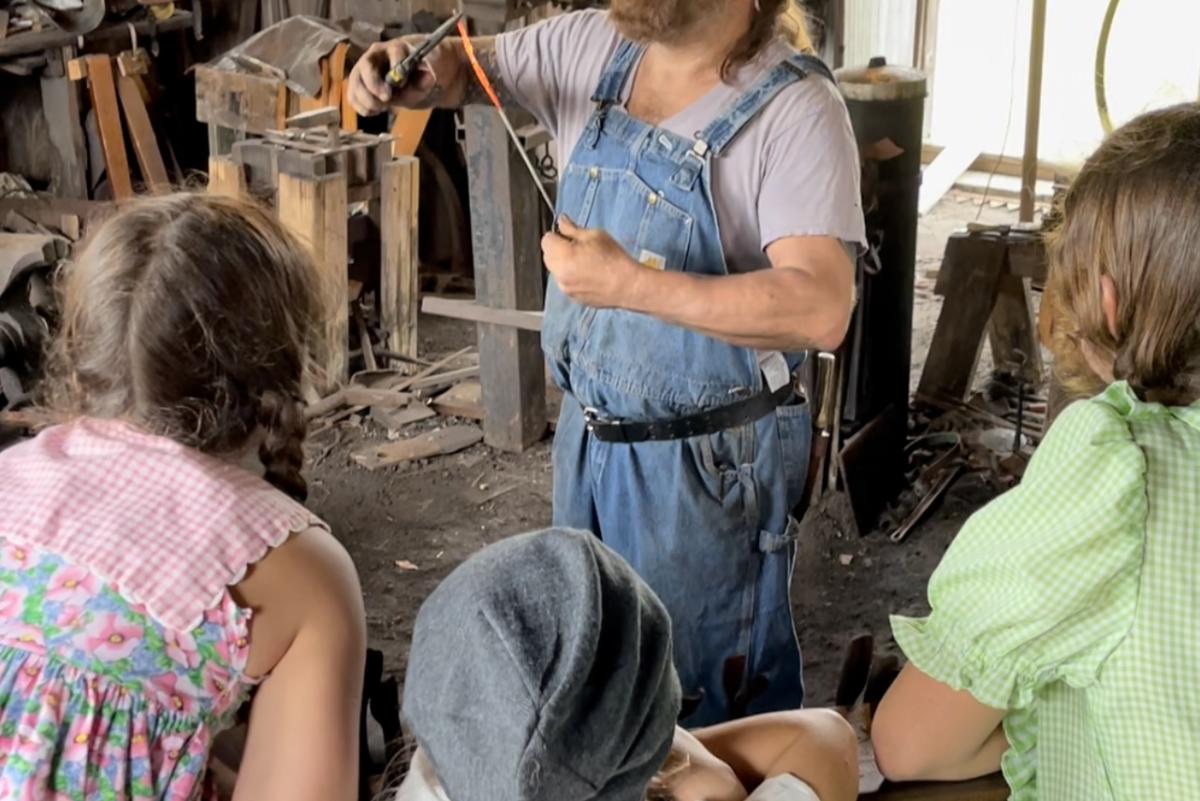 Spindletop hosts several events throughout the year so be sure to check their calendar before you visit. We were lucky to visit during Gladys City Live. We were given authentic money from 1901 to make purchases in the stores around town, and actors and actresses take on the roles of townsfolk. We enjoyed the blacksmith shop demonstration and chatting with the shop owners. My mom made friends with the ladies in the clothing shop (the story of her life), and we learned about medical tools and the antique printing press. Of course, we couldn't leave without trying a sarsaparilla, but we couldn't convince my son to try a game of cards with the saloon's painted lady.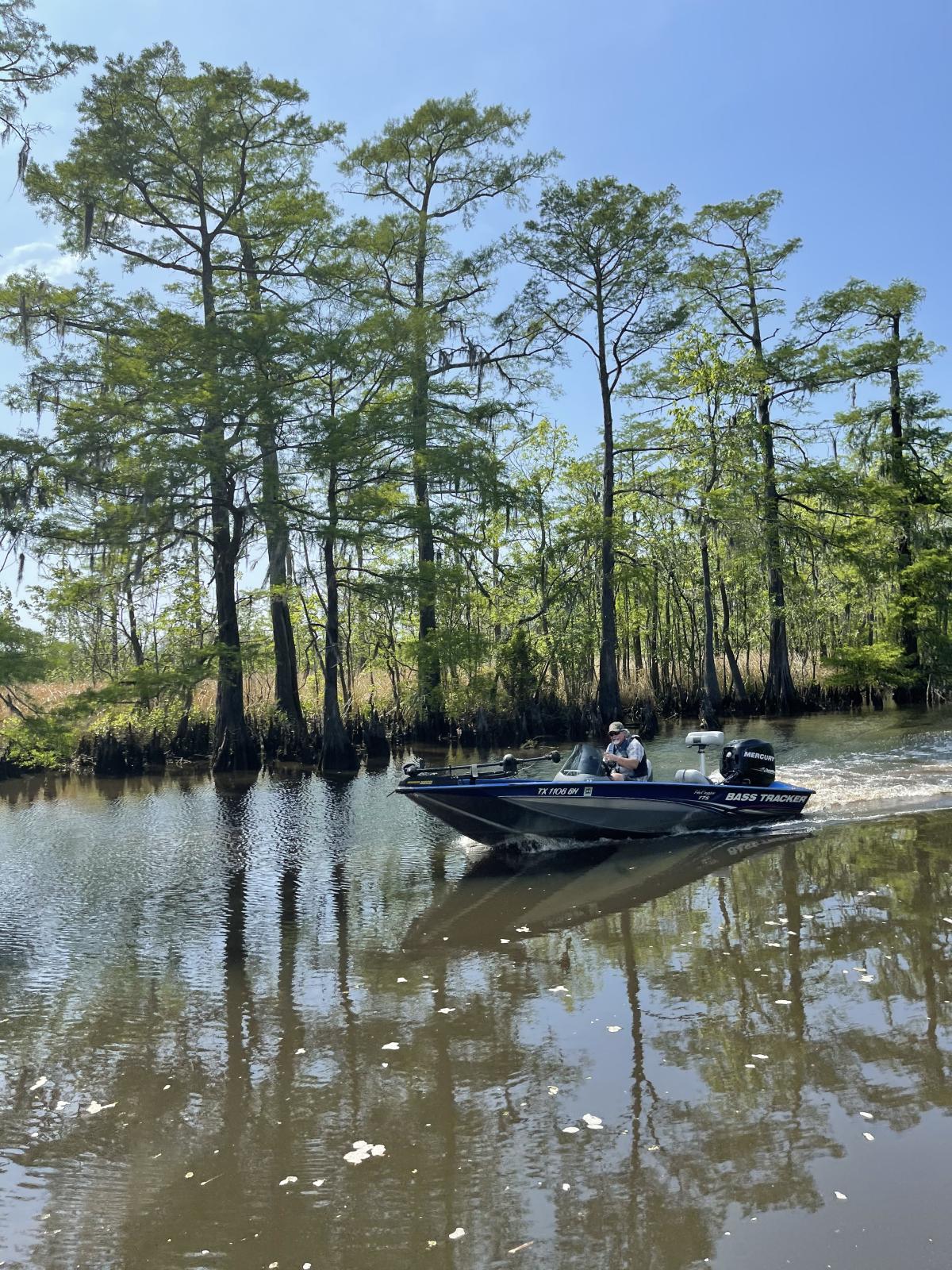 Go for a River Ride
We went for a ride down the Neches River on the Ivory Bill Pontoon Boat with Neches River Adventures, which offers public tours most Saturdays March-November. Surrounded by the Gulf, bayous, and tributaries, I highly recommend getting out on the water in Beaumont. It's fascinating to see the large variety of trees and animals and learn about the town's history as it relates to the river.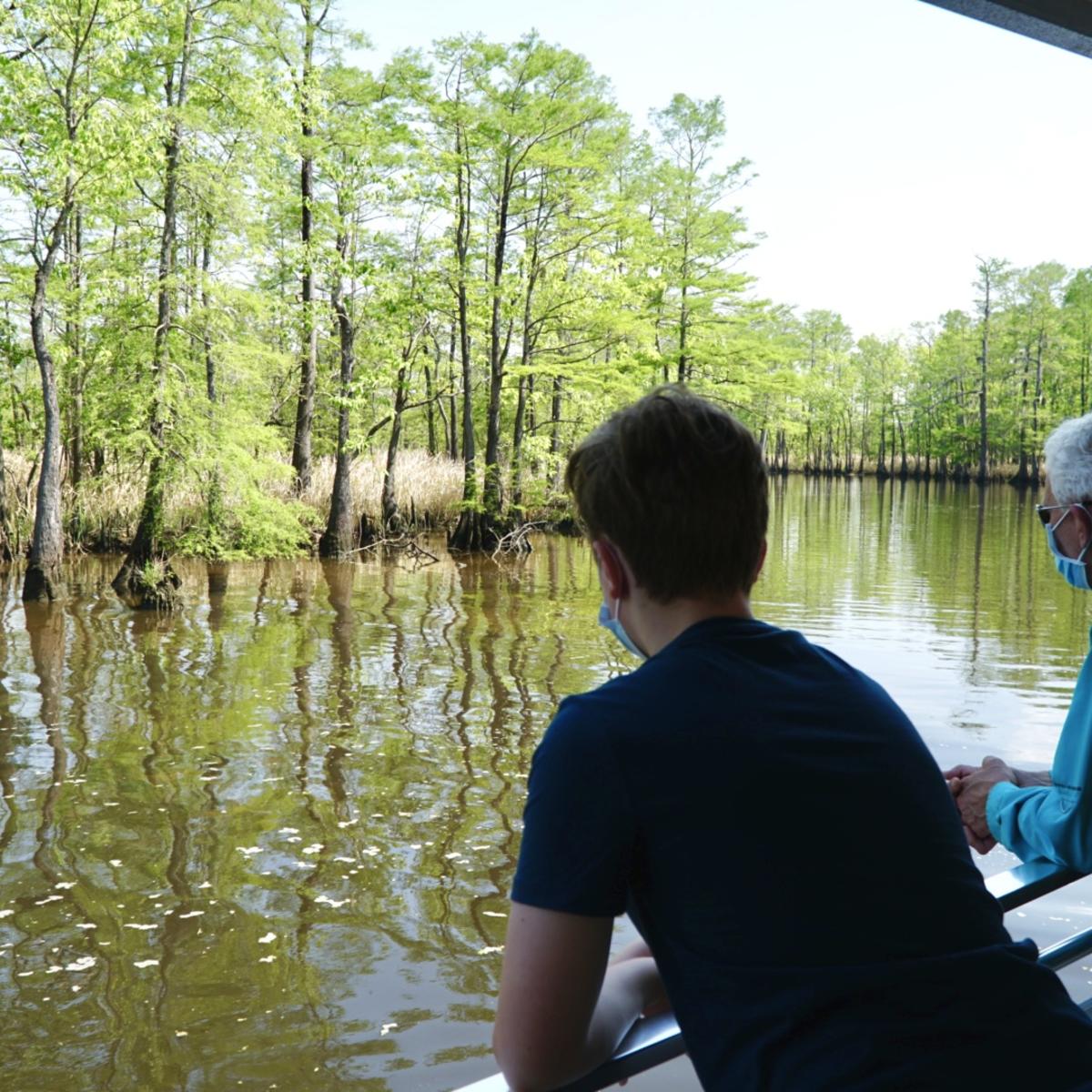 If you are looking for something more adventurous, consider an airboat ride through the swamp or renting kayaks through Big Thicket Outfitters. The Neches River is part of the Big Thicket National Preserve, which has nine different ecosystems and covers over 100,000 acres. If you are looking for a place to spend time outdoors, this is the place to go. 

5 Under Golf Center
If anyone in your group is a golf fan, don't miss a stop at 5 Under Golf Center, a Top Golf affiliate. We knew this would be a hit with our group because we are very competitive, and my mom plays golf several times a week. There are many games to choose from (my mom won all of them, of course) and the food was surprisingly good. Don't miss their injectable donut holes or the crawfish queseaux. 
Where to Eat in Beaumont 
If you visit Beaumont, be sure to bring your stretchy pants and your appetite, because the food here is irresistible! My mom and I both gained at least five pounds in three days and weren't mad about it. These are some of our favorite spots, but you really won't find a bad meal here.

Toasted Yolk Café
When it's breakfast time, the place to go is the Toasted Yolk Café. Whether you like sweet or savory, you are sure to find something on the menu to satisfy your tastebuds. We enjoyed the mouthwatering churro donuts and the West Coast Arnold (Eggs Benedict with a Cajun twist).

Rao's
This Italian bakery is a Beaumont staple. Since it opened in 1941, Rao's has provided the area with some of the best pastries and cakes. We tried the cinnamon roll (highly recommend) and the massive blueberry muffins. Next time we visit, we are going for the cake or gelato because they looked delicious! 

Crazy Cajun
For an authentic Cajun experience, head to the Crazy Cajun. We had all the crawfish we could eat, including crawfish etouffee and crawfish mac n' cheese. Seafood is their specialty, and there's a great patio with live music every weekend.
 Tia Juanita's Fish Camp
Come early to get a good parking spot because you won't want to miss this eclectic Beaumont favorite. Tia Juanita's is where Cajun food meets Mexican cuisine, and the result is delicious. Don't miss favorites like shrimp po'boys and fish tacos.

Koi
When you want something that isn't Cajun, head to Koi for some of the best sushi in Beaumont. The menu offers a variety of sashimi tapas and makimono rolls as well as teriyaki and fried rice for the less adventurous eaters.

J.Wilson's 
A strong contender for my favorite restaurant in Beaumont, J.Wilson's is the perfect neighborhood gathering spot. Serving New American cuisine with made-from-scratch dishes, there isn't a bad choice on the menu. Highly recommend the Cuban Reuben, Cobb salad, and the Gulf Coast Shrimp and Crab flatbread. My mouth is watering just thinking about them!
If your family is looking for a Texas destination where all ages can have fun, Beaumont is the place to be!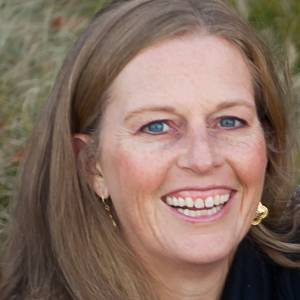 Author: Kirsten Maxwell
Kirsten is a freelance writer, photographer, and content creator based in the Dallas suburbs. She is the owner of Kids Are A Trip, a travel website inspiring families to explore the world beyond their backyard, and Multigenerational Vacations, for families looking to plan trips with their extended family. After traveling as a family for 18 years, she has learned to find those off-the-beaten path destinations and create meaningful travel experiences
Explore By Theme