Stop, Drop, Ka-Boomtown!  
When the sun sets in Beaumont, Texas, it's time for a different kind of magic to come to life. If you're ready to swap your cowboy boots for dancing shoes, then buckle up because Beaumont's nightlife scene is about to take you on an unforgettable adventure. From neon-lit dance floors to cozy pubs, here's your ultimate guide to experiencing the after-dark wonders of Beaumont! 
If you're the kind of person who can't resist cutting a rug, then Beaumont has just the places for you. Start your night at the Pour09, a cultured gem that seamlessly blends trendy cocktails with dance hits. Picture yourself getting down with fellow Beau-monsters under vibrant lights on the rooftop - now that's a night you won't forget! Essence Restaurant and Lounge is an upscale lounge that offers incredible dishes like lamb chops and seafood, along with a hookah lounge, full bar, and weekend brunch. Interested in jazz and blues? Check out Nell's Sports Bar and Grill for live entertainment and a place to enjoy music, drinks, and a friendly atmosphere. The Sawdust Saloon & Social Club will get you to boot, scoot, and boogie before you even order your first drink at the bar. This local spot boasts country music and dancing.  
For those with an insatiable thirst for the latest chart-toppers and a flair for the trendy, Little Woodrow's is the place to be. With its energetic atmosphere and top-notch playlists, you'll be moving and shaking all night long. Don't forget to snap a few Instagram-worthy selfies with the lively crowd as your backdrop!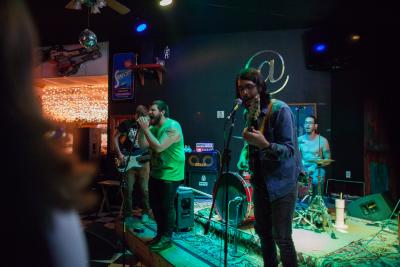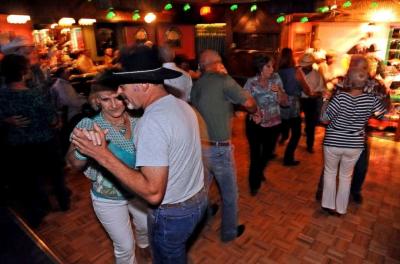 The heart of Beaumont's nightlife isn't just about big, flashy venues. It's also about the intimate spots that make you feel like you're partying with friends in your own living room. The LogOn Cafe & Pub is one such place. With its laid-back ambiance, live music, and friendly crowd, you'll instantly feel like a part of the local scene. It's the perfect place to unwind, enjoy a cold brew, and maybe even discover your new favorite local band. Madison's on Dowlen offers live music, comfort food, and tasty drinks that fit everyone's preference. Play billiards or head to their outdoor patio to enjoy games and a cool night breeze! Thirsty's, Red's, Eddie's Tavern, The West Bar & Grill, and MacKenzie's Pub all offer an easygoing atmosphere where you can kick back and unwind with friends. Grab a beer, shoot some pool, and take it easy after work at these local hangouts.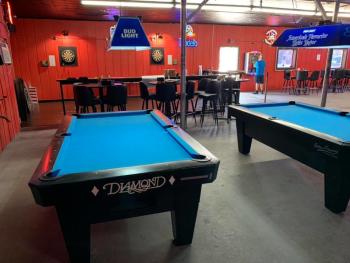 If you're looking for upscale ambience with your nightlife, get ready for the new opening of Riverside Grille on Crockett Street. Housed in a historic building, this upscale restaurant and bar offers classic cocktails and an elegant atmosphere that harkens back to the golden era. Pro tip: Try their signature martini and toast to the night in style! 
More new businesses are coming soon- and these are sure to excite and delight! The Park on Calder will be opening at the end of August and will offer food, music, cocktails, and a hookah lounge. Fuma Dubai Hookah Lounge will be opening soon and boasts an upscale hookah experience with delicious food and unique drinks.  
Beaumont, Texas might be known for its southern hospitality and Texan charm, but when the sun goes down, the city transforms into a vibrant playground for night owls. From line dancing to tantalizing late-night treats, and from energetic dance floors to cozy pubs, the city offers a nightlife experience that's as diverse as it is unforgettable. So, whether you're a local looking for a change of scenery or a visitor eager to dive into the after-hours scene, Beaumont's nightlife is ready to show you a good time. Get ready to paint the town neon - it's time to party in Beaumont!