Beaumont Giveback Program
Thank you for choosing Beaumont as your meeting destination. Each meeting has a purpose whether it's for education, to kickoff a project or to make decisions for an organization. We have found, most convention attendees would like to further that purpose, and are interested in leaving a positive mark on the communities in which their meetings are held. We want to provide activities that can engage and inspire attendees. Let us introduce you to our Give Back Program.
The Beaumont Give Back Program creates community outreach opportunities for meeting & convention clients. The program introduces the association to the community, and the community to the association – where everyone gains a greater sense of belonging and involvement. We would like to invite you to partner with the Beaumont Convention & Visitors Bureau to build a bridge to connect your attendees to our community.
Volunteer
Planning excursions for your attendees? Set aside one of the excursions to give the attendees the opportunity to volunteer in the community. Provide a helping hand at the local food bank for an hour or help feed animals at the Humane Society of Southeast Texas.
Gifting Supplies
Plan ahead! We will connect you to a local organization prior to your meeting in Beaumont. Perhaps it's a toy drive or collecting items for the local Women & Children shelter that's of interest to your organization. Encourage your delegates to bring posted items of need. The Beaumont CVB will provide collection bins and the opportunity of pickup or delivery of items.
Donations
We realize your schedules may be jammed packed with meetings and other planned activities. Giving monetarily is always an option. You may want to do so discreetly or through a presentation. We are here to assist.
Contact Susan for More Information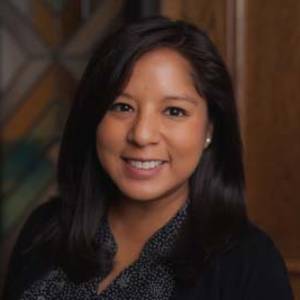 Susan Jackson
Convention Servicing Manager
Phone: (409) 880-3164 | 1(800) 392-4401
susan.jackson@beaumonttexas.gov
As the Convention Servicing Manager for the team for 10+ years, Susan's job is to make sure that your meeting runs smoothly. Her experience in the hospitality and tourism industry bring the knowledge you expect when planning your meeting in Beaumont. From coordinating day-of efforts to making sure you have the "extras" you need for your attendees, Susan gets it done. Her market includes reunions, weddings and volunteers.
Beaumont is ready to go to work for you!
Let us help you save time and money. Our professional and experienced staff is eager to assist in making your meeting a sucess. Let us take all the planning hardships away from you.