Top 10 Family-Friendly Restaurants in Beaumont
Sure, we all love a good date night, but sometimes taking the whole family out for dinner is just what the doctor ordered. While there are plenty of places around town to bring along the crew, finding a family-friendly place just makes things go so much better. These places in Beaumont are not just thinking about the food, they are thinking about kids and families too! So, take the stress out of choosing the perfect dinner spot and check out one of these family-friendly restaurant suggestions below.
1. Amelia Farm and Market
8600 Dishman Rd
Beaumont, TX 77713
(409) 866-7818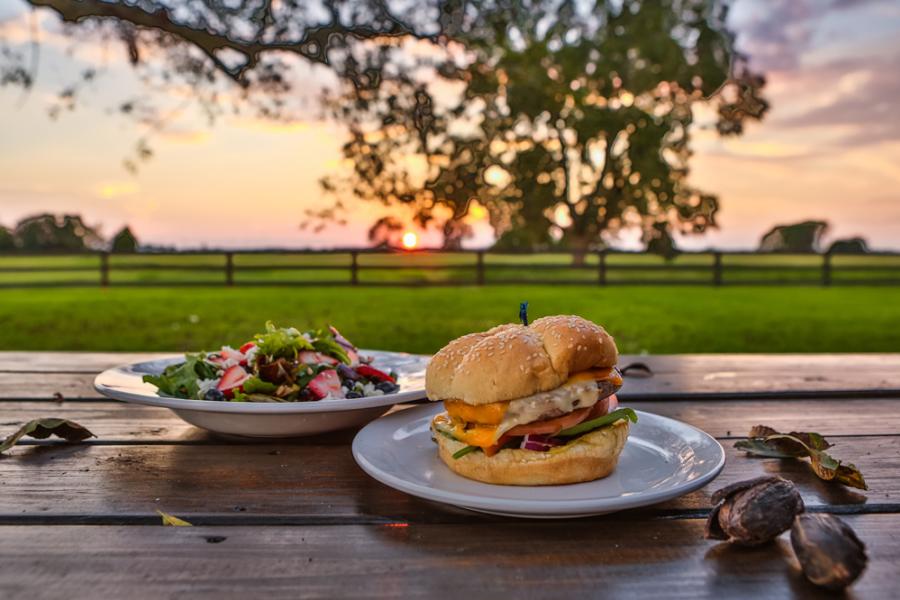 Amelia Farm & Market is nestled in a beautiful pasture and farm area just off Dishman Road on the North side of Beaumont. The scenery is amazing and the outdoor open air seating is perfect place to enjoy with your family. It's also a great place to take visitors to show off the great food Beaumont has to offer! Amelia Farm and Market uses local produce and pasture raised and finished meats. All seafood is fresh from the Gulf from local purveyors. Amelia also offers custom menu options for those with allergies, including gluten free options. Enjoy a true farm-to-table experience as you dine on the patio and enjoy Beaumont's blue skies and sprawling oaks trees. 
2. Cafe Del Rio
2830 Interstate 10 East
Beaumont, TX 77706
(409) 347-0250
When it's nice and noisy (in a good way) no one can hear the kids! Right?! Cafe del Rio is known for its lively atmosphere and great authentic Tex-Mex. If you are getting a lot of family members together there are also two private dining rooms that can accommodate 30-80 people. The kids are sure to cooperate during dinner with the promise of free ice cream! Yep! Cafe Del Rio treats the kids with free sweet ice cream after dinner. There's also a great patio and often live entertainment. 
3. Crown Pizza
5535 Calder Ave
Beaumont, TX 77706
(409) 899-9550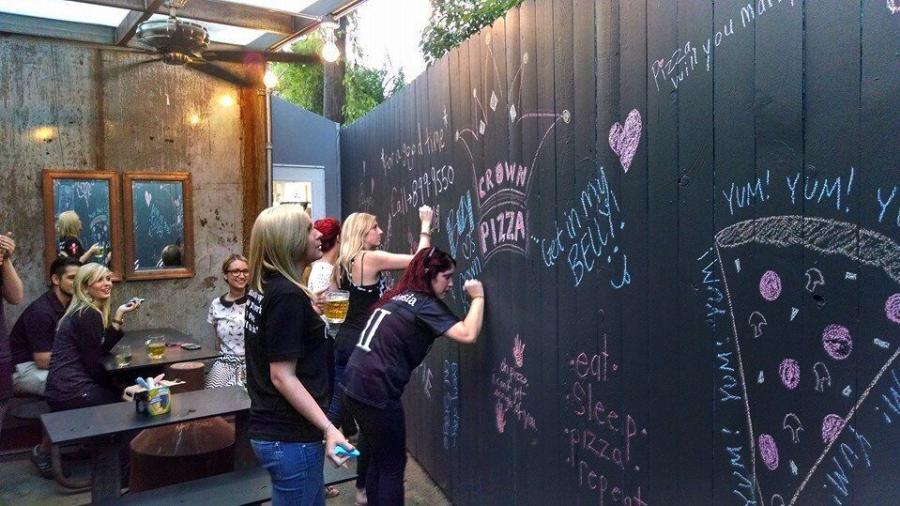 What kid doesn't like french fries? What about on pizza? Crown Pizza has a specialty hamburger and fries pizza that is always a big hit with kids of all ages. The pizza at Crown is original Neapolitan style and the dough is made in-house daily. Outside in the patio area there is a huge chalkboard fence with plenty of colored chalk for the kids to draw on. They also have great dessert including homemade ice cream sandwiches like you've never had before… the creation is soft-serve ice cream between fresh-baked chocolate chip or peanut butter cookies.
4. Daddio's Burger
4230 Calder
Beaumont, TX 77706
(409) 898-1977
When you are looking for a place to feed a crowd you can't go wrong with burgers and fries. The standard Daddio's burger comes with two meat patties. From there, you can add any topping you'd like. And the milkshakes will be hand-dipped from a carton of Blue Bell before blended up and served. Daddio's also has grilled chicken and salads on the menu. The kid menu features mini corn dogs and chicken fingers. You can choose to sit on the patio where there is plenty of room for everyone in the family. Enjoy your meal out of an old-school burger basket and don't worry about making a mess! 
5. Floyd's Cajun Seafood
2290 Interstate 10 S
Beaumont, TX 77707
(409) 842-0686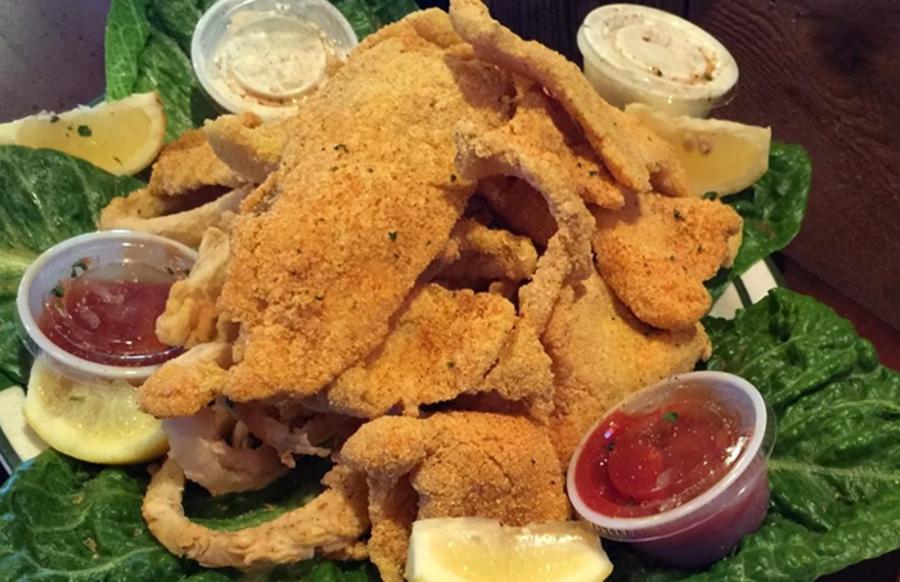 When you want to enjoy a nice dinner with the family, Floyd's Cajun Seafood & Steakhouse is a place to make memories. The minute you sit down you are served with a basket of warm garlic bread. (How is that for keeping the kids in their seats!) Floyd's offers fresh, Cajun-style seafood fresh from the Gulf of Mexico. The menu includes gumbo, po'boys, burgers, oysters, a variety of seafood platters and steaks. Crawfish are also a local favorite (when in season). The kids menu is huge and includes mini corn dogs, cheese fries, chicken fingers and grilled cheese. 
6. Fuzzy's Taco
5655 Eastex Frwy
Beaumont, TX 77706
(409) 924-8226
Spend an afternoon at the mall with the kids then hop on over to Fuzzy's Taco Shop for some great food! The atmosphere is bright, fun and energetic - perfect for gathering with family and friends! Fuzzy's serves fresh, handmade Baja-style Mexican food. They also offer indoor and patio seating, and our food specialties include fish tacos, burritos, nachos, queso, and ice-cold beer. 
7. Jason's Deli
Gateway location:
112 Gateway
Beaumont, TX 77701
(409) 833-5914
Dowlen location:
535 Dowlen Road
Beaumont, TX 77706
(409) 866-9015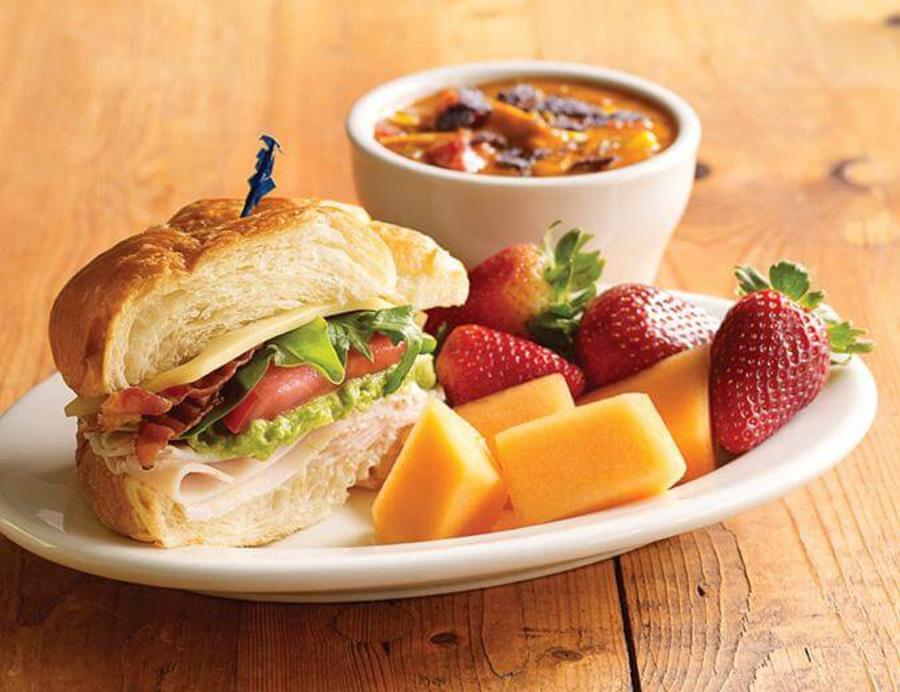 Voted one of the ten best restaurants in America by Parents Magazine, Jason's Deli offers savory sandwiches and crisp salads to people looking for quick, quality meals with no high fructose corn syrup, no trans fats and no MSG. Of course, the very first Jason's Deli ever was right here in Beaumont! There are plenty of kid meal options and of course the famous free ice cream to enjoy after your meal. For those picky eaters in your family, the salad bar has a huge variety of pastas, fruit and of course all the salad fixings you could imagine. 
8. Rao's Bakery
Calder location:
2596 Calder Ave.
Beaumont, TX 77706
(409) 832-4342
Dowlen location:
4440 Dowlen Road
Beaumont, TX 77706
(409) 347-3400
We all know kids love sweets and as soon as you walk into Rao's Bakery you can see dozens of treats loaded up behind the big glass countertops. Established in 1941, Rao's Bakery on Calder Avenue is the original location. The authentic Italian cafe and coffeehouse offers cakes, cookies, sandwiches, coffee, muffins, Italian ice cream, King Cakes, kolaches and desserts. Stop by the Dowlen location and have a seat with the kids next to the Blues Brothers. The two statues sit outside on the heated patio. Rao's is an experience the whole family will enjoy!
9. Tia Juanita's
5555 Calder Ave
Beaumont, TX 77706
(409) 434-4532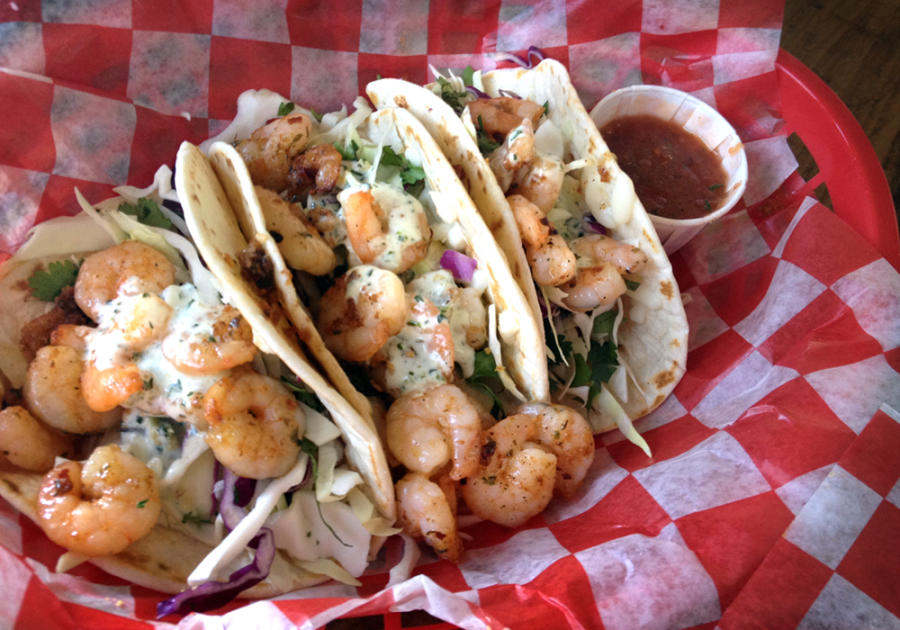 Tia Juanita's Fish Camp is best described as Mexican Cajun Seafood. It's a fun, lively and relaxed atmosphere that is great for families and groups. The menu includes: fish and shrimp tacos, BBQ shrimp, steaks, shrimp & grits and more. Their boudin quesadillas are the talk of the town! Tia's also has a great covered patio and live music on occasion.
10. Willy Burger
5535 Calder Avenue
Beaumont, TX 77706
(409) 892-3400
Here is one the kids will never forget…having dinner inside an Airstream trailer! Willy Burger is all about the atmosphere. Patrons can dine in booths, sit at the counter on bar stools, outside in the patio area or if your lucky, sit in the refurbished 1971 Airstream trailer. Willy Burger prides itself on fresh hamburgers. Meat is ground fresh daily, never frozen or pre-ground. The menu is simple: great burgers, cold draft beer, hand dipped onion rings, yummy fries, New York charbroiled hot dogs & a grilled chicken sandwich. For those with a love for sweets, Willy Burger serves old fashioned soft serve ice cream, malts, shakes & funnel cakes.