Birding in Southeast Texas
The Best Birding on the Upper Texas Gulf Coast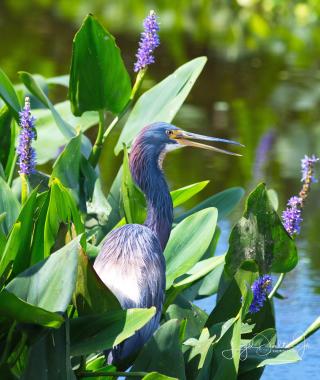 If you're an avid birder, or simply a beginner looking to get started, you've come to the right place! Beaumont, Texas is located near the Gulf of Mexico, known for its globally unique ecosystem with a diversity of habitats, fish and wildlife. Gulf habitats are essential to the annual cycles of many species of breeding, wintering and migrating waterfowl, wading birds, shorebirds and songbirds. In addition, Beaumont is bordered by the Pineywoods of East Texas where over 350 species of birds are spotted annually.
Beaumont is on two migratory flyways: Central and Mississippi Flyways. Nearly 30 species of ducks and flocks of snow geese migrate to Beaumont between October and March while roseate spoonbills, great and white snowy egrets, white-faced ibis and mottled ducks are year-round fixtures. 
Local birding hotspots include Cattail Marsh, which comprises 900 acres of wetlands and a new boardwalk, and High Island, known for its unique habitat for migrating birds. Located inside Tyrrell Park, Cattail Marsh is a wildlife refuge for more than 250 species of birds annually. A current checklist of birds at Cattail Marsh is available on eBird. Click here to see the live webcam feed at Cattail Marsh. 
High Island draws thousands of enthusiastic visitors from all over the world each year to enjoy the huge numbers of migrating birds that pass through on their way north to their breeding grounds. A complete list of birding locations in southeast Texas can be found on our website.
North of Beaumont, Big Thicket National Preserve offers another prime bird watching location with over 40 miles of hiking trails that allow visitors to view a variety of different ecosystems found within the Preserve's 108,000 acres.
Spring Migration happens March through June while Fall Migration occurs July through October. Whenever you're planning your trip, over 350 bird species are spotted in and around Beaumont annually, so you're all but guaranteed to find what you're looking for. Additional birding resources can be found by visiting Golden Triangle Audubon Society and The Cornell Lab of Ornithology.