Great Flavors Await
Foodies know memories are made one bite at a time. It is hard to forget the first time you try one of Texas' Top 10 ranked queso at Carmela's, or an evening at J.Wilson's enjoying the delicious drinks, elevated American food, and personal chats with John, the owner.
All over Beaumont and Southeast Texas, regulars are remembered and treated like one of their own. Beaumont is thankful for the amazing people and delicious offerings unique to our area. The Beaumont CVB is proud to showcase our local favorite dining hotspots with you and hope you'll share your best foodie pictures with #EATBMT to help us further support these local businesses. Search the hashtag for more mouthwatering inspiration.
Find your Craving
Pick your Bar Scene
Venture off Interstate 10 and you'll learn that Beaumont has a diverse international food scene, with restaurants offering flavorful fare ranging from authentic Vietnamese cuisine to scrumptious Mediterranean food. With our proximity to the Louisiana border and the Gulf of Mexico, we have a heaping variety of Coastal Cajun eateries as well as delicious Southern staples, which tend to focus on the bounty of fresh, seasonal produce and free-range, grass-fed cattle from the area.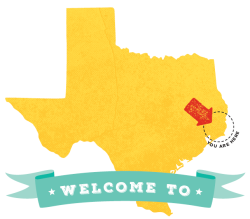 After a full-flavored taste of Texas in any of our restaurants, indulge in gourmet desserts and hand-crafted ice cream from local business, Rao's Bakery. It is just a quick drive from local parks and public playgrounds. Looking for a pet-friendly place to pow-wow? Take advantage of the beautiful patios at several neighborhood bars, such as Madison's or Little Woodrow's. Or, consider grabbing a plate to-go from a local food truck, many of which can be found along College Street. 
We also have locally-owned businesses that have been shaping our city for decades including the nationally recognized brand, Jason's Deli, which originated its fast-casual deli concept in Beaumont, Texas. Tex-Joy, who has been in business since 1921, offers great seasonings for poultry, fish and any type of meat. Zummo Meat Company is a sausage powerhouse, producing delicious sausage, boudin and more since 1908.
"Location drives our culinary scene whether it's Louisiana Cajun flair, authentic Mexican, or the prideful Texas flavors. Beaumont has the opportunity to become an exciting culinary destination in 2018, and we're (CVB) taking it." said Christina Majdalani, Tourism Development Coordinator for the Convention and Visitors Bureau. "