Guided Fishing Trips in Beaumont
Angling enthusiasts and adventure seekers need look no further than Sabine Lake and the Texas Gulf Coast to find world-class fishing. Did you know some of the biggest game fish on record have been caught right in our own backyard?
With fish weighing upwards of 100 pounds, Sabine Lake and the surrounding coastal fishing area is the most productive marine ecosystem in Texas and Louisiana. Throughout the 100 square mile territory, you can find an abundance of speckled trout, flounder, redfish, amberjack, red snapper, kings and ling, making the area a true fisherman's paradise.
If you have access to a boat, all you need is a fishing license and gear, but depending on your skill and familiarity with the area, you may or may not have luck. If you are looking for a sure thing, consider booking a fishing charter. It's a great way to get out on the water with an experienced, Coast Guard licensed captain who can show you the ropes…or in this case, poles. If you're ready to cast a line and bring home a big one, here's who to contact.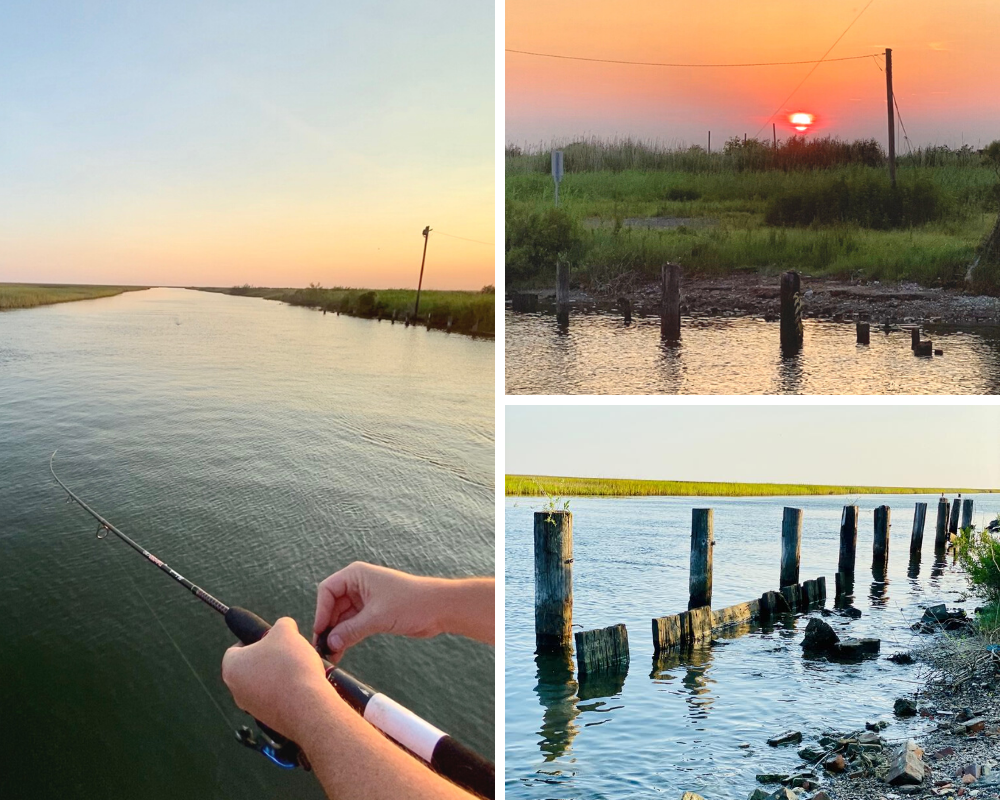 The Original Sabine Lake Guide Service
Captain Jerry Norris was the first to bring attention to saltwater fishing in the Sabine when he started the very first charter service in 1984. By spreading the word through magazine and television interviews, he began to see people coming from Houston and Galveston. In time, word- of- mouth solidified the reputation of the Sabine as a great fishing spot. Trips are generally 5 hours long on a 23 ft. center console boat. All lures and rod/reels are provided if needed. Fish cleaning and packaging, photography, Cajun jokes and storytelling are also included.
Have Boat Will Travel Guide Service
Captain Bill Watkins is your host on a 22 ft. Pathfinder center console boat. Watkins is a native of the Sabine Lake area and has fished these waters for over 40 years, catching just about every fish species available in Southeast Texas. Equipment, cleaning and packaging, photography is included. Corporate parties are welcome. 
Sabine Lake Guide Service
Captain Chris Phillips has over 35 years of fishing experience in the Sabine Lake system. He has been a professional guide for over 17 years. When fishing with Capt. Chris, all you need to bring is food, sunscreen and your choice of clothing depending on the weather.  You will arrive at your fishing spot quickly in a 25' Contender Bay Boat equipped top grade electronics, top of the line fishing and safety equipment. Both full day and half day trips are available. 
Captain Randy's Guide Service
With 35 years of fishing experience as a Sabine Lake Fishing guide, Captain Randy Foreman has built a reputation as a hard-working professional who ensures that you will enjoy your charter and go home with a full stringer. After catching your limit of speckled trout, redfish or flounder, you will go home with your fish cleaned, prepared and packaged. All you have to do it cook it. There are marsh, lake and offshore guided options, or you can rent or lease his vessel with or without crew if you're keen on going at it on your own. 
Smok'n Reelz
Captain Joshua Davis is your host for the only offshore fishing charter in the area. Whether you're in search of a dolphin-watching cruise or a deep-sea fishing expedition, travel in style on a 38' High-Performance Fountain speedboat that can go up to 50 miles in 45 minutes in good seas. The boat can easily reach the Flower Gardens Reef and beyond when conditions are right. You'll fish over shipwrecks, rocks, reefs and around shrimp boats and oil rigs with the option to try spear fishing. The bounty may include red snapper, king mackerel, Spanish mackerel, cobia, mahi-mahi and even sharks. 
Looking for More Things to Do?