Lamar University 
When hosting your sporting event or tournament in Beaumont, make sure to consider the facilities at Lamar University as options for your teams or groups. From track and field to martial arts, you can find the space you need to host a socially distanced and safe event. 
The Montagne Center at Lamar University is a multi-purpose facility that is ideal for hosting sporting events such as basketball, volleyball, wrestling, boxing and martial arts tournaments. 
Total: 23,407 sq. ft.
Arena: 19,953 sq. ft. 
Meeting room: 3,442 sq. ft. 
Seating: 10,080 (in-the-round); 9,441 (basketball)
This updated stadium features bench and chair-back seating, restroom and concession facilities, concourse area, and increased handicap accessible seating areas. In addition, the installation of new lighting and Matrix field turf playing surface provides a state-of-the-art venue that will not only hold up to challenging weather conditions, but also allow the stadium to be the multi-use facility. 
The state-of-the-art facility encompasses the landmark McDonald Gym, with spectator seating for volleyball basketball games. The renovated construction includes 13,000 square-feet of cardiovascular and free-weight training, a 1/10 -mile walking/jogging track, a 40-foot climbing wall, basketball, volleyball, and badminton courts, a wellness and fitness center, health food and juice bar, lounge areas with pool tables, air hockey, foosball, video games and TV.
The Thompson Family Tennis Center includes 16 courts, 5 stadium courts and a pro shop that doubles as a meeting facility. The center also includes locker rooms, restroom facilities, and state-of-the-art electronic scoreboard capable of keeping scores up to six matches at once. 
The Ty Tyrrell Track is equipped with Monsanto all-weather AstroTurf with a granular surface. The track is home to the Lamar University Track and Field Team.
Vincent-Beck Stadium features chairback seats, all-weather batting cages, 20-foot tall "batters eye" in center field, air-conditioned press box with two radio broadcast booths, and concession stands. 
Beaumont is ready to go to work for you!
Let us help you save time and money. Our professional and experienced staff is eager to assist in making your meeting a success. Let us take all the planning hardships away from you.
Contact Freddie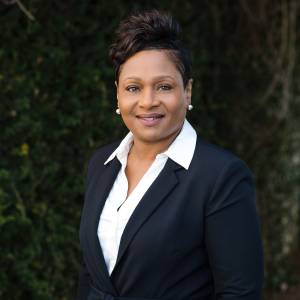 Freddie Willard, TDM
Director of Sales
Phone: (409) 880-3160 | 1(800) 392-4401
freddie.willard@beaumonttexas.gov
Freddie leads the Beaumont CVB sales team in their efforts to market and promotes Beaumont as a meeting and sports destination. Along with overseeing all convention sales activities and initiatives, Freddie develops relationships with prospective clients, local leaders, and hospitality partners. She works directly with the sports market, local events, and annual state conferences.