A Solo Traveler's Guide to Beaumont
Explore on Your Own Or Meet New People
There are many reasons people choose to travel solo. They may have a psychological need to experience a new environment outside their comfort zone, or they may need to get away to clear their head. It may also be logistical; the timing didn't work out when you needed a getaway, and no one could go with you.
Then there are those who just prefer that freeing feeling of being able to do exactly what they want to do when they want to do it without needing to compromise an itinerary on behalf of a travel companion. Whatever your reason, there are plenty of things to do on your merry lonesome in Beaumont.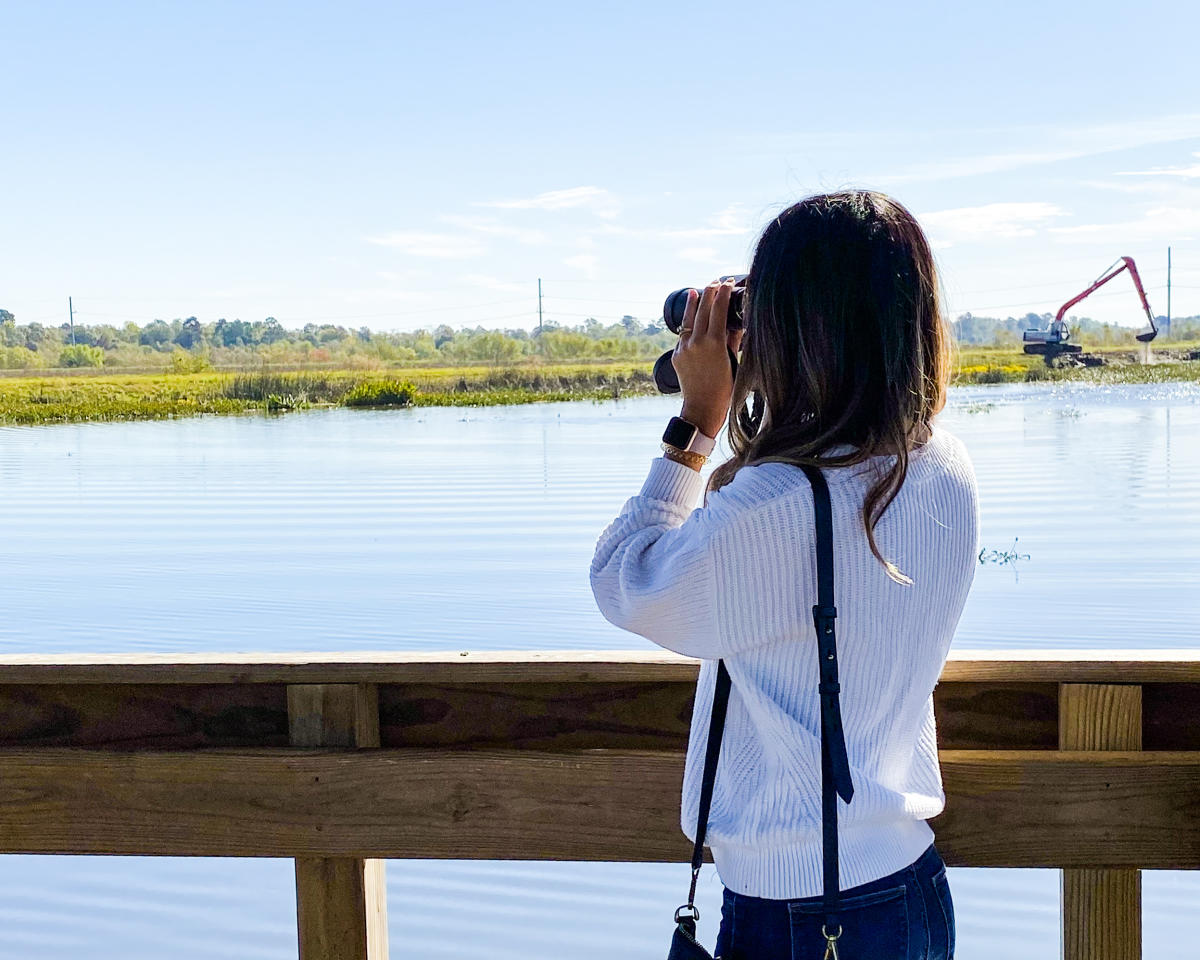 Relax and Reset
Undoubtedly the most serene place in town, Cattail Marsh, was a wastewater treatment plant repurposed into a scenic wetlands boardwalk. Catch an early morning sunrise, walk the trails, and take in the wildlife (see if you can spot a gator!). Enjoy some time in nature with free yoga every Saturday. Enjoy the landscape feeding the koi fish at the Beaumont Botanical Gardens or exploring the flora and fauna at Shangri La Botanical Gardens and Nature Center. Or, try a new hobby, birding, which was literally made to do solo. Enjoy the solitude of being totally present engulfed in the sounds of nature.

Have an Adventure
Kayak, hike, or bike around the Big Thicket. Called "America's Ark" or the "Biological Crossroads of North America," its where multiple habitats converge with thousands upon thousands of acres to explore. Meet the locals with a show at Gator Country, or opt for an airboat ride through the backwater bayou. Destress by throwing axes at Avenue Axe or make yourself a DIY mural crawl.

Treat Yourself
For some much-needed self-indulgence, pamper yourself at one of our award-winning day spas like the Meridian or relax with a flight of wine or sangria at Free State Cellars. Post up at the bar at J.Wilson's, a beloved local favorite for oyster nachos and chicken and waffles. For Cajun/Creole delights, Reel Cajun also has a large bar area with all the local delicacies from seafood boils to gumbo and jambalaya or make yourself a taco crawl down College Street. And of course, you can't skip dessert. The Mexican ice cream and shakes from La Real Michoacana may be big enough to share, but why would you? Vacation calories don't count, and they're entirely worth the splurge.
Meet Some New Faces
The weekly Farmer's Market is a major community gathering place if you are keen on making friends. Little Woodrow's patio makes it easy to mix and mingle over outdoor fire pits and lawn games. Or, time your visit around one of our many events like First Thursdays or Classic Movie Night.