LGBTQIA+ Guide to Beaumont
"Beaumont?! Where the hell is Beaumont?!" 
For all the Footloose fans out there, the name Beaumont may ring a bell or two. In the production, Bomont is a fictional Southern town that forbids dancing, and yet its citizens can't help but cut footloose. We're here to show you that Beaumont is a very real town in Southeast Texas with a very real charm that more than accepts a little toe-tapping. 
Bret grew up in Beaumont, attending kindergarten through 8th grade at Sallie Curtis Elementary and Marshall Middle School and West Orange Stark for high school. He was heavily involved in dance classes at Marsha Woody, Bonnie Cokinos, and the Beaumont Community Players. Fond memories of the Pig Stand, the Haunted Hotel, and fishing out on the bayou remind him where he came from.
After graduating, he immediately moved to New York City to pursue theatre professionally, but memories of Southeast Texas lingered. Performing at the Jefferson Theatre and Julie Rogers built up his excitement to perform, and while living in the East Village of Manhattan made the West End of Beaumont seem like a distant memory, home was never too far out of sight.
The pandemic and theatre shutdown brought the two back to Texas with the opportunity for Bret to introduce Stephen to his old stomping grounds and see how much Beaumont has changed over the decades. So put on your dancing shoes because we'd love to show you around!

Helpful Hints
Beaumont is a very affordable place to travel, thanks to all the free (or nearly free) attractions, making it a great long weekend getaway or road trip destination. 
Beaumont is an incredibly rich, diverse community. As expected, there are plenty of churches, but we also found a Jewish synagogue, Hindu Temple, Buddhist Temple, and the Islamic society, which serves as a great reminder of just how much more inclusive the area has gotten over the years. Follow the Faith Trail to explore them all!
With Beaumont's proximity to Louisiana, the food is incredible. Take your time dining here. Order an appetizer or two and really soak it all in.
Things to Do

Spindletop Gladys City Boomtown 
Spindletop is an important piece of Texas history and a great deal of fun for kids and adults alike. Most American-made petroleum companies started right here thanks to the Lucas gusher in 1901, the country's largest oil boom that put Beaumont on the map. Today, you can visit the recreation to learn about the rich history of the area and see a town trapped in time. We highly recommend it!

A beautifully decorated Beaux-Arts style mansion built in 1906, the McFadden family owned the land where the original gusher was discovered. Today, you can tour the three-story house to see their original furnishings and imagine what life would've been like as a boomtown family. They have done such an incredible job preserving every detail that it truly feels like you are walking back in time. They also have a carriage house with vintage cars and a beautiful rose garden. Allow at least three hours to take it all in -- you won't be disappointed. This was Stephen's favorite activity of the weekend.

Cattail Marsh Scenic Wetlands & Boardwalk 
Bret's favorite activity, Cattail Marsh is a reclaimed wastewater treatment plant, which doesn't sound like something you'd want to see, but it's a gorgeous piece of marshland with trails where you can spot gators, ducks, and plenty of birds. There's a huge boardwalk that goes over the marsh with free outdoor yoga classes every Saturday. Treat your body and spirit to a morning of zen, which is welcoming to everybody - even absolute beginners.

Beaumont Farmers Market
The outdoor Beaumont Farmer's Market is open every Saturday morning from 8-11 am nearly year-round. They have fresh fruits, vegetables, meat, cheese, coffee, and even homemade soaps from vendors all within a 150-mile radius. If you visit on a weekend, it's not to be missed.
Places to Eat
Monthly Drag Brunch at Vautrot's
See the queens and feast on Cajun cuisine at Vautrot's monthly drag soiree. Held one Sunday around the middle of the month, check the DQGames Facebook page for dates, showtimes, and to reserve.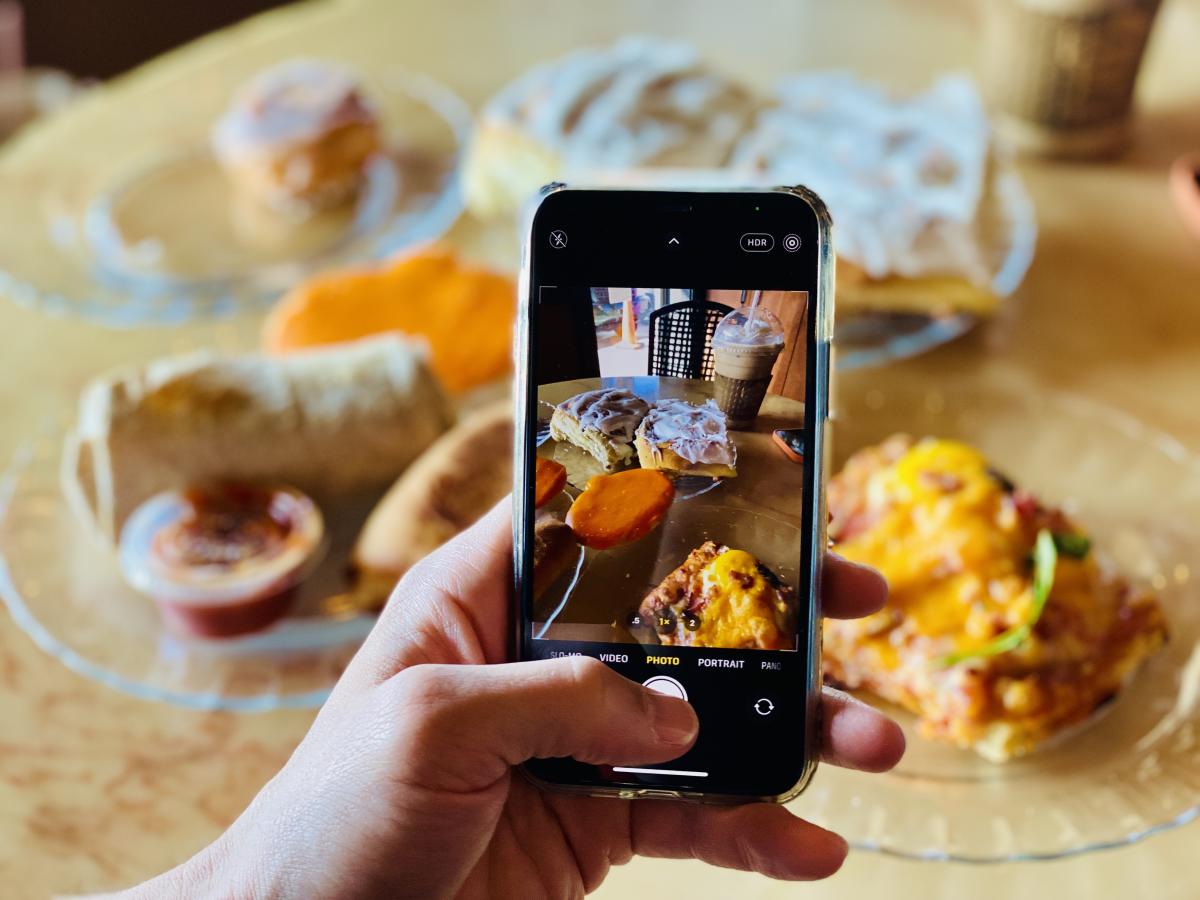 Rao's Bakery
Rao's has been a Beaumont staple since 1941. One of the oldest Italian bakeries in Texas, we love their cinnamon buns, breakfast burritos, beautifully decorated sugar cookies, and iced coffee. We've heard their kolaches (a local favorite) and nitro cold brew are also incredible, so check them out.

JW's Patio
Formerly Crazy Jose's, which was a major post-theatre hangout, JW's Patio has really upped their game. They have a diverse menu with healthy options (not that we opted for those) and a great outdoor patio. We loved the house-smoked salmon naan crisp, calamari, loaded steak fries, Italian stallion lasagna, spinach couscous salad, and crispy chicken sandwich. Does that sound like a lot of food for two people? It was. And we'd do it all again in a heartbeat.

Katharine & Company
Katharine is a gourmet restaurant inside the historic and ornate Mildred Building, which was built in 1930. It's absolutely gorgeous with an art deco and Spanish influence that gives the feel of a bygone era. They serve fresh salads and sandwiches, and we loved the corn chowder. It didn't hurt that Katharine herself came to our table to tell us more about the history of the building and share some of her homemade cookies!

Crazy Cajun
For authentic Cajun food, Crazy Cajun has the largest outdoor patio in the area and regularly features live music. We highly recommend trying the crawfish mac and cheese, the BBQ crab, crawfish etouffee, boudin balls, and pistolettes. You'll love the lively and festive atmosphere here.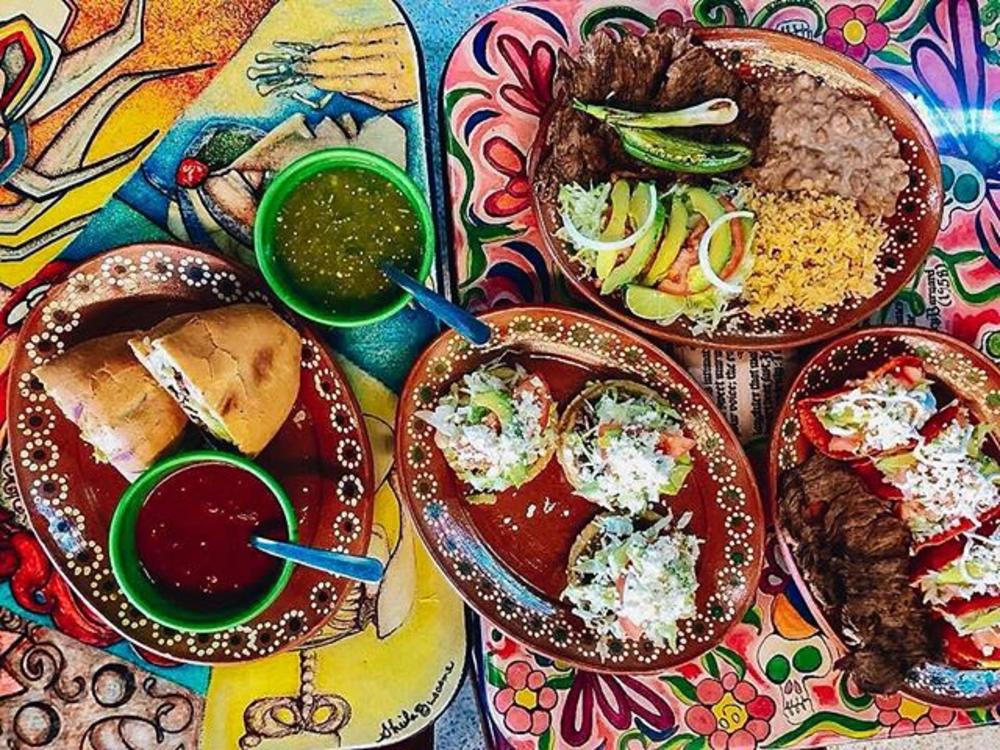 Tacos La Bamba 
A local favorite that grew out of the back of a video store; Tacos La Bamba is one of the area's most popular Tex-Mex joints. They have amazing fish and shrimp platters, cheap tacos, and beautiful murals and tables painted by local artists. It's a must-see for the photos alone.
Not-to-Miss-Cultural Spots

The Art Museum of Southeast Texas 
Downtown and totally free, The Art Museum of Southeast Texas features many artists from the area, so it has a very local and authentic feel. Grab a treat from the lovely cafe and check out the sculpture garden. They rotate exhibits quarterly so there's always new pieces to admire.

Shangri La Botanical Gardens
One of our favorite spots to visit, Shangri La Botanical Gardens was built by the Stark family who owned most of the land on which their lumber company thrived. Now, a nature sanctuary, it will take your breath away and also is completely free. 

Jefferson Theater 
Beaumont's own 1400 seat historical entertainment venue, the Jefferson is where Bret got his start. It's worth taking in a movie, concert, or live performance just to see the beauty inside. They're known for their bi-monthly Classic Movie night, which is a great cheap date night.

Julie Rogers Theater
A state-of-the-art theater, the Julie is where the local opera, ballet, and touring companies come to entertain Southeast Texas; if you are in town for the Beaumont Civic Ballet performances of the Nutcracker, imagine little Bret up there doing a dance. 

The Art Studio
A cool co-op space for local artists, The Art Studio has rotating exhibits and free classes in clay, painting, and other mediums to check out. It's a great place to support the local cultural scene and see creativity in the works.
Fun Photo Ops

Fire Museum of Texas
An oversized spotted fire hydrant decorates the outside of this historic museum. If you have kids, take them inside to see the big trucks and play fireman, and definitely snap a pic in front of this fun landmark donated by Disney.

Mildred Building
The ornate Spanish 1930s art deco architecture makes this a wonderful location to take a cheesy photo together, grab lunch, and do some shopping.

Tyrrell Historical Library
This castle-like structure and former church has incredible stained glass windows, spiral staircases, and stone to capture amazing photos for your feed. Go inside and take in the brilliance or admire it from afar. 

The Murals Around Town
Beaumont's street art scene has grown quite a bit over the years. See Frida Kahlo, The Mermaid, and Dragonfly at 660 Fannin Street, the colorful creations outside the Civic Center and Stir it Up and the interiors of Tacos La Bamba and Crazy Cajun.
In short, Beaumont gets two big thumbs up from us. As two gay men traveling together, we felt so welcomed and included in this community for the few days we got to spend there. We never felt pressured to look, dress, or act a certain way. Beaumont has an open-mindedness and progressiveness that made Bret super proud to call it his home, and Stephen eager to return again - if nothing else, for some amazing food and Southern Hospitality!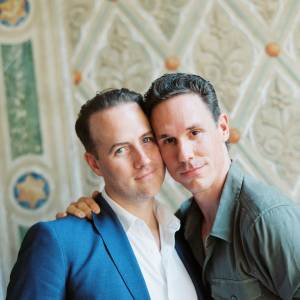 Authors: Broadway Husbands
Bret Shuford and Stephen Hanna, the Broadway Husbands, have collectively performed in ten Broadway shows including Hello Dolly, Billy Elliot, Wicked, and the Little Mermaid. Bret is a native of Beaumont, TX before moving to NYC to pursue theatre. Married in 2011, they host their blog and podcast to inspire others to love who they love and love what they do.
Explore By Theme