The Beaumont Farmers Market is a locally run, open-air market that allows people to shop for fresh, regionally grown produce and other food products. Every Saturday through December, the market is open, rain or shine from 8:00 am – 11:00 am.
Beaumont Farmer's Market Vendor Spotlight: Wild Earth Texas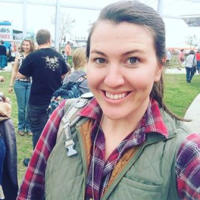 Do you know where your meat comes from? If not, now you can. Meet Rachel Wilson, one of Beaumont's own (a local Kelly Graduate) who raises 100% grass-fed, grass-finished, hormone and antibiotic-free cattle from her sustainable homestead. Rachel's agricultural approach was recently featured in the Dallas Observer. On Saturday mornings, she can be found at the Beaumont Farmer's Market. Her company, Wild Earth Texas, offers a wide variety of meats and cuts, dry aged to perfection in a 14-day process; it's distributed vacuum-sealed, and frozen.
Rachel was raised by a family with nearly 200 years of ranching experience. Her success can be attributed to blending old traditions and values with modern innovation to produce a natural genetic program focused on quality, and free of artificial hormones and antibiotics. 
Grass Fed vs. Grain Fed
The "steaks" have never been higher. Meats purchased from local grocery stores are typically grain fed with exposure to hormones and antibiotics. Grass fed beef has been proven to be lower in calories, higher in Vitamin E and Omega 3 fatty acids. Additionally, grass fed beef provides health benefits such as reduced risk in cancer, lower likelihood of blood pressure, and decreased susceptibility to depression. 
Wild Earth Texas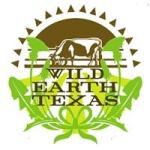 Wild Earth Texas guarantees quality and supporting your local farmers is overall, a smart consumer choice. If you can't wait until Saturday's Beaumont Farmers Market to get your fix, Wild Earth Texas has freezer locations at Monica's Restaurant in Beaumont and Gather Paleo Café and Market in Port Neches. But I wasn't kidding about delivery, as Wednesday home deliveries are made available to the Beaumont and Mid County areas with a simple PayPal system, and option to simply leave out a cooler if not home. Ready to meat up? Feel free to contact Wild Earth Texas by email, 409-781-5879...  or get up with the chickens and head to the Farmer's Market.