While sporting tournaments like softball, baseball, soccer and tennis are mainstays, Beaumont is a hot spot for youth meetings and events. It has become a huge draw for faith-based youth groups, in part because Beaumont delivers affordable accommodations, family-friendly attractions, and offers easy accessibility between venues, restaurants, hotels, churches, and other entertainment options that youth love.
Because Beaumont sits comfortably on Interstate 10 in Southeast Texas, we are able to offer to youth groups a customized experience that is Texas friendly and bayou fun! Close enough for excursions to the beaches of the Gulf of Mexico as well hiking, canoeing and kayaking on Village Creek and the Neches River, Beaumont makes a great hub not only as a great location host your meeting, but also to explore the area where youth can experience a wealth of outdoor adventure, museums, and other fun activities.
Beaumont's religious youth meetings are big business: youth groups, high school students and college kids who are active in their faith and in their church ministries. Rather than flying, most youth groups pack into church vans and pile onto school buses to drive to regional faith-based conventions and conferences. Beaumont's proximity to the interstate makes it a perfect location.
Because of the large arena, exhibit hall and complimentary parking at Ford Park Event Center, the Beaumont CVB Convention Sales Team has been able to book several faith-based youth groups.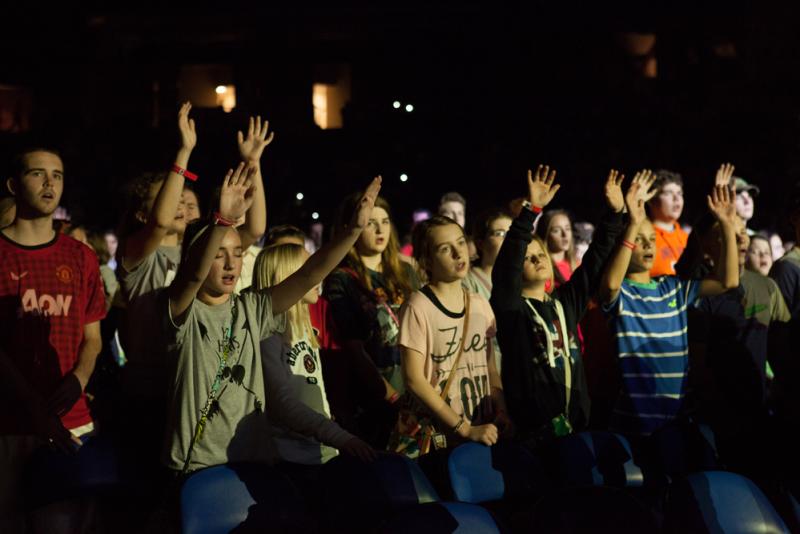 Youth Meetings Held in Beaumont:
Hot Hearts
Originally planned as a one-time event, Hot Hearts has become widely known as the premiere faith-based student conference in Southeast Texas; and in 2017 hosted their 30th annual conference for over 8,000 people who attended a high-energy weekend full of inspiring & contemporary Christian music, prayer, and spreading the message from the Gospels.
Region Catholic Youth Conference
Region 10 Catholic Youth Conference (RCYC) was held in Beaumont in the Fall of 2016, after the Beaumont CVB successfully put a bid package together and worked with the local Diocese of Beaumont Youth Ministries Department to host over 1400 Catholic youth, ministers, chaperones and parents from all over Texas, Oklahoma and Arkansas.
Baptist Missionary & Education State Convention
Due to the success of Beaumont's hosting the Baptist Missionary & Education State Convention (BME) in 2014, this faith-based organization is returning to Beaumont for their 2018 meeting. The local Missionary Baptist Church takes full advantage of the Beaumont CVB's Conventions Sales complimentary services from the initial planning stages when planning this youth conference to be held in Beaumont.
To start planning your Youth Conferences, Student Meetings & Youth Sporting Events in Beaumont Texas, reach out to the Beaumont Convention Sales Team to help you initiate your accommodations & venue selection process now.