From a new birding video, to the groundbreaking on the Wetlands Education Center, to the Big Sit!, the Beaumont CVB gives you a bird's eye view of Cattail Marsh - what's happening now and what you can expect to see in the near future.
"Beaumont and Cattail Marsh have been getting a lot of press this year, recently featured in the January issue of Texas Highways Magazine as one of the 17 trips to take in 2017," says Elizabeth Eddins, Director of Tourism.
Bird's Eye View: Cattail Marsh Video
The new video captures the landscape over 18 months at different times of the year to showcase the seasonality of what you can see during a visit to Cattail Marsh. With more than 900-acres of scenic wetlands, Cattail Marsh features a boardwalk with two covered platforms, providing access to incredible views of the wetlands' abundant wildlife. 
"When we started the project in 2015, the boardwalk was nothing more than a blueprint and a dream. We wanted to generate interest with this video to hopefully get the boardwalk built. Luckily, the boardwalk was unanimously supported by Beaumont City Council and it was built in less than 3 months. Local photographer, Tim Sudela, stepped in to grab aerial footage once the boardwalk was completed," says Eddins.
What's Happening Now: The Big Sit!
In addition to offering visitors and locals an ideal spot to enjoy the wide variety of birds found in Southeast Texas, Cattail Marsh will also serve as the host location for the 2017 Big Sit!, which is scheduled for April 26 and takes place during The Great Texas Birding Classic. 
The Big Sit! is a 24-hour event in which the object is to tally as many bird species as can be seen or heard within a circle 17 feet in diameter. Each year, the Beaumont CVB partners with the Golden Triangle Audubon Society to participate and bring awareness to Beaumont as a prime birding location in Texas, especially along the Gulf Coast.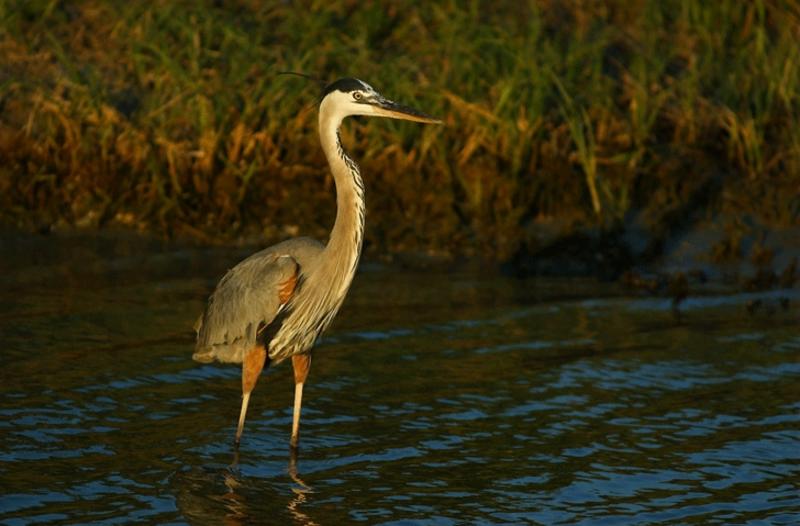 Coming Soon: Wetlands Education Center
"We recently unveiled plans for phase two of our Cattail Marsh project," says Eddins. The Wetlands Education Center at Cattail Marsh is coming in early 2018 and we are excited about what the future holds for Cattail Marsh." 
The Wetlands Education Center at Cattail Marsh, is a project in partnership with The Magnolia Garden Club and Beaumont Convention & Visitors Bureau. The Center will provide a dynamic introduction to the living, breathing ecosystem that is Cattail Marsh and the important role our wetlands play in a healthy environment in harmony with nature. The Center will serve as a nature classroom as well as an excellent starting point for visitors to Cattail Marsh. (Artist rendering by Beaumont artist, John Cobb.)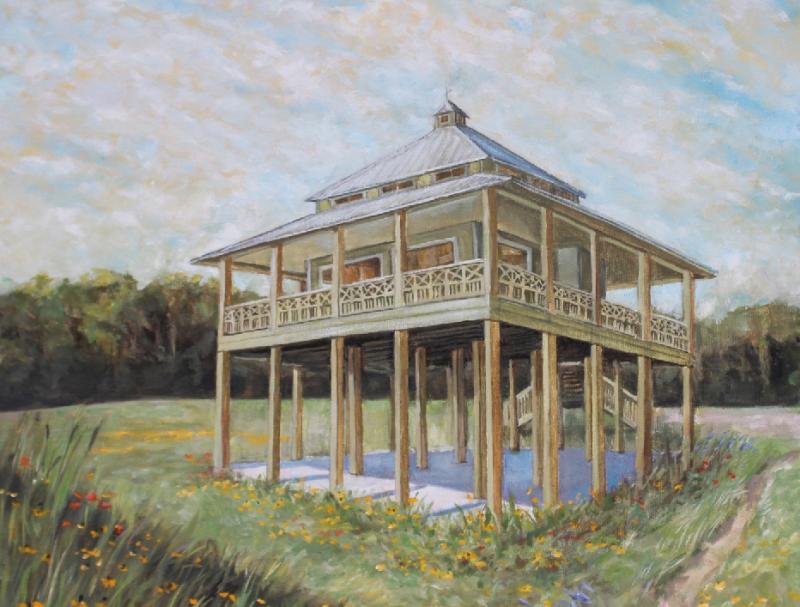 The Beaumont CVB provides a variety of information on birding and other outdoor activities in Beaumont. We have Trail Maps for paddling, biking, City Parks, running, birding and the Big Thicket National Preserve. Click here to view Beaumont Trail Maps.