Mother's Day is a time set aside to celebrate the special mom in your life!  You don't have to spend a lot of money or plan something outrageous to show her you care. Sometimes it's the simple things and time spent together that means the most! From shopping to lunch or enjoying a relaxing spa day, there are plenty of options for treating mom in Beaumont, Texas. 
1. Treat her to a special brunch (or lunch)
There are plenty of places around town with brunch specials every weekend. But, for Mother's Day, several places are making special plans designed just for moms!
MCM Eleganté
The beautiful MCM Eleganté Hotel and Conference Center is best known for hosting some of the biggest events that come into Beaumont. For Mother's Day, the hotel takes it over the top to celebrate the "dedication that mothers provide to families everywhere." This Mother's Day brunch/lunch starts with peel & eat shrimp and a cup of gumbo followed by a delicious main course meal and dessert. You can reserve your table at (409) 842-3600.
The Grill
The Grill is an upscale dining space boasts only the freshest line-caught seafood, free-range beef and a menu that has won awards. To celebrate mom, organizers say they are focusing on two favorite things: "Mother's and Mimosas." There will be specials from the breakfast and lunch menus along with, of course, mimosas. Also, look for special desserts for an extra treat. You can reserve your table by calling: (409) 866-0039.
Suga's
Suga's Deep South Cuisine & Jazz Bar is already known for being one of the most popular brunch spots around and they always do it right for Mother's Day. One menu favorite is the crab cake Eggs Benedict. Sit back, relax and enjoy live jazz music while you dine out with mom. Reserve your table by calling: (409) 813-1808. 
Other places with Mother's Day specials: The Logon Café, Floyd's Cajun Seafood & Steakhouse & Tokyo Japanese Steak House & Sushi Bar (all locations).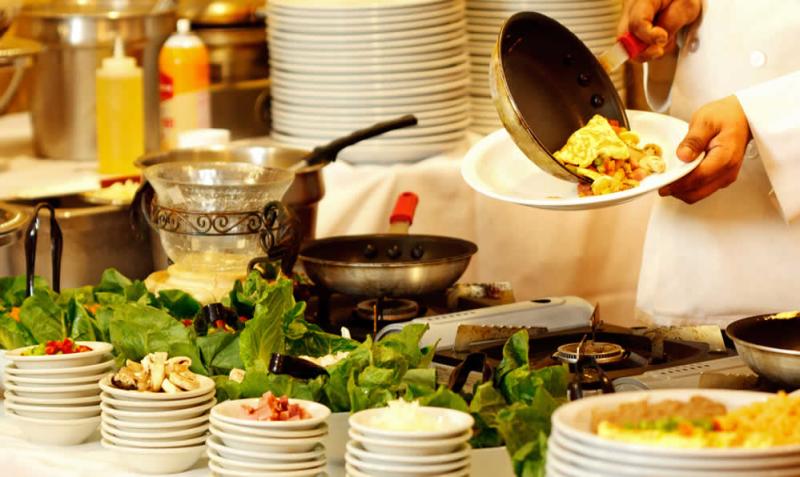 2. Surprise Mom with a Spa Day
From low key to over the top luxurious, there are several places where you can send mom to let her relax and get pampered.
Getaway Day Spa
The Getaway Day Spa inside the MCM Eleganté Hotel offers a variety of massages including Swedish, deep tissue, hot stone, prenatal and chair massages. You can also enjoy facials, manicures and pedicures and professional makeup application.
Tina's Heavenly Touch
Tina's Heavenly Touch offers guests a variety of services such as relaxation, deep tissue and aromatherapy massages.
Solutions Day Spa
Solutions Day Spa offers a wide range of massages and also provides unique facial treatments. These include anti-aging, hot stone, dermatological and galvanic current facials. Body treatments include contour body wrap, aqua chi ionic foot bath, ear candling, sinus remedy, hand and foot remedies, and body polish. 
The Skin Shoppe
The Skin Shoppe provides facials, microdermabrasion, body wraps, hair removal, tanning and more.
Click here for a complete list of Spas in the area.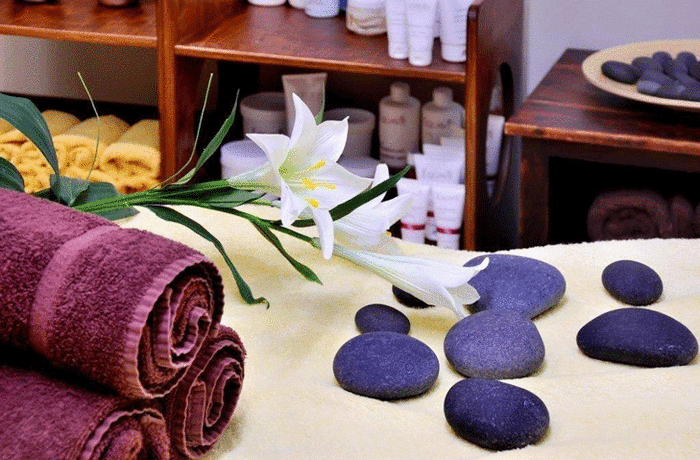 3. Make Her Feel Special with a Movie or Musical
Classic Movie Night
Classic Movie Nights at the Jefferson Theatre is the perfect way to treat mom! The Jefferson Theatre, built in 1927, is home to the Classic Movie Night series. Sip your favorite craft beer or wine in a beautiful historic theatre while enjoying the movie. Doors open at 6:00 p.m. and the cost is $5 per person. The movie on May 12th will be Frida. This is the true story of Frida Kahlo (Salma Hayek) and her husband Diego Rivera (Alfred Molina), the larger-than-life painters who became the most acclaimed artists in Mexican history.
Spamalot the Musical
Spamalot the Musical debuts Mother's Day Weekend at the Betty Greenberg Center for Performing Arts. Spamalot tells the legendary tale of King Arthur's quest to find the Holy Grail. Inspired by the classic comedy film, Monty Python and the Holy Grail, the musical also diverts a bit from more traditional versions of the legend. The show runs from May 12 -27th. 
4. Celebrate Mom and Spring!
Maypole Festival
Held annually on the second Saturday in May, the Beaumont Maypole Festival is a blessing of the crops and celebration of the arts for young and old alike. Visit with mom as you stroll through the Beaumont Botanical Gardens with mystical fairies and shop local art vendors. Bring your own blanket and a picnic or visit Dat Mac Food Truck. Enjoy entertainment by The Belly Dance Studio and more. The festival ends with the blessing of the crops, followed by a maypole dance to wrap the maypole performed by Bonnie Cokinos School of Dance.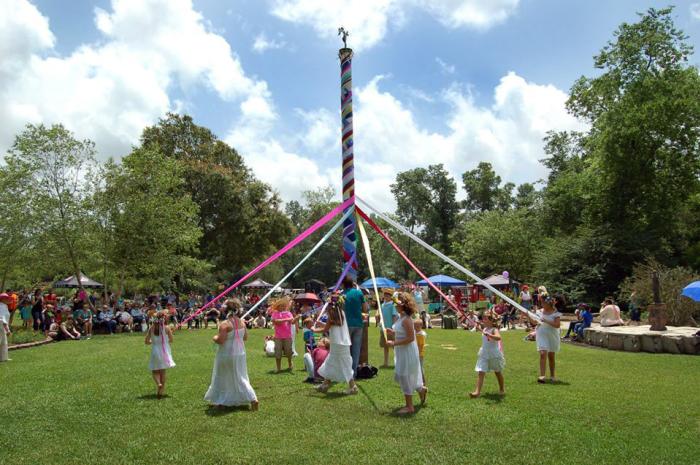 5. Did Someone Say Shopping?
Most women love to shop (especially if someone else is paying for it)! Treat mom with a day on the town at some of the most popular shopping spots around.
Dowlen Road
Start off in Beaumont's west end. In the Dowlen Road and Phelan Boulevard area, locally owned boutiques include YaYa Club Clothing, Heartfield's, and Bungalow, which specialize in fashionable clothing and jewelry. 
Lower Calder Avenue
Next, head to Beaumont's Old Town Antique District on lower Calder Avenue. For antiques, head to Finder's Fayre (located inside the historic Mildred Building) or Burns Antik Haus and Urban Habitat just up the road. Also inside the Mildred Building, you'll find fashionable clothing, shoes, and jewelry at Ella + Scott and organic oils, teas, soaps and more at Down to Earth.
With our list, you can't go wrong with treating mom! And, as always, you can search all area restaurants, hot spots and things to do here.