Welcome to 2023! The new year always has us thinking of new experiences, life changes, and promises we make to ourselves to get more active, try new foods, and more. No matter what your resolutions are this year, Beaumont has something to fit each and every single one!  
GET OUTSIDE: 
1. Experience the convergence of up to eleven distinct ecosystems in one place at Big Thicket National Preserve. With over 40 miles of hiking trails and six water corridors, you can enjoy backpacking, kayaking, birdwatching, camping, fishing, and more!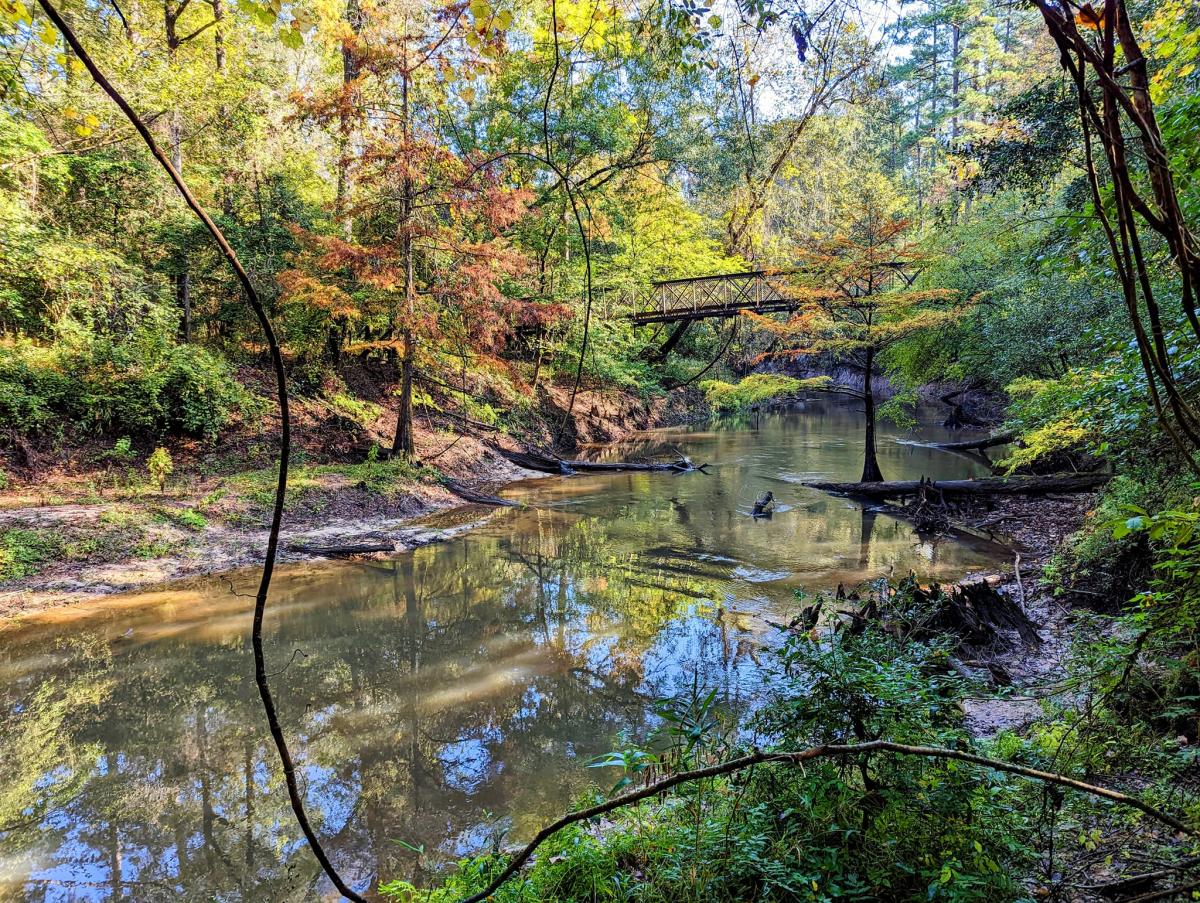 2. Village Creek Paddling Trail offers 21 miles of trails with multiple access points for a perfect day in a kayak or canoe, where you'll likely spot an abundance of local wildlife like possums, bullfrogs, and nine-banded armadillos.
3. See over 900 acres of wetlands without ever leaving the city limits! Cattail Marsh Scenic Wetlands & Boardwalk is home to almost 9 miles of gravel trails along the levees of what is actually the final phase of the City of Beaumont's wastewater treatment system. The natural and innovative process has become a wildlife refuge for over 250 species of birds and a variety of aquatic animals. Tip: Can't hike it but still want to see the marsh? Stop in at the Education Center and ask about free van tours!
4. Up for a treasure hunt? Try Geocaching! Get in on the game with the Official Visit Beaumont GeoTour, a socially-distanced scavenger hunt that will take you on a tour of local landmarks. And the best part is - the souvenirs are built right in! Turn in your Geocaching Passport and local receipts for Beaumont swag!
5. Is the ocean calling you? Answer the call at Sea Rim State Park, 5 miles of Gulf shoreline right in the furthest southeast corner of the state. There are also 4,000 acres of protected marshlands, so you can have fun in the sun and experience the local wildlife all in one place! Camp, fish, surf, hike, and more!
GET CREATIVE:
6. Relax and unwind by painting your own pottery at Ignited. Walk-ins are always welcome during regular business hours with a variety of projects to choose from starting at just $15. An event room is available for larger parties and groups. You'll have to leave your piece of art behind to be fired and sealed, but then you'll have your very own custom souvenir to cherish forever!
7. Unleash your inner artist at Doodles Art Studio, a place to learn how to draw, paint, and create! Walk-ins are welcomed for open studio hours, and larger groups are encouraged to reserve a time for a guided project. A variety of example projects are available to choose from, from wooden signs to a blank canvas and beyond. Located on Historic Boston Avenue, you'll find plenty in the surrounding shops to keep you occupied all day long!
8. Do you favor prose over painting? Penning the next great American novel is certainly more fun with the right tools, and Letters to Zoe is the local mecca for hallmaphiles (lovers of paper, pens, and pencils). With an assortment of journals, notebooks, stationery, the most satisfying collection of writing utensils, and more, you'll have the best of the best at your disposal as you take on your new writing career. Letters to Zoe also frequently hosts pop-up markets from other local vendors and makers, so go ahead - treat yourself.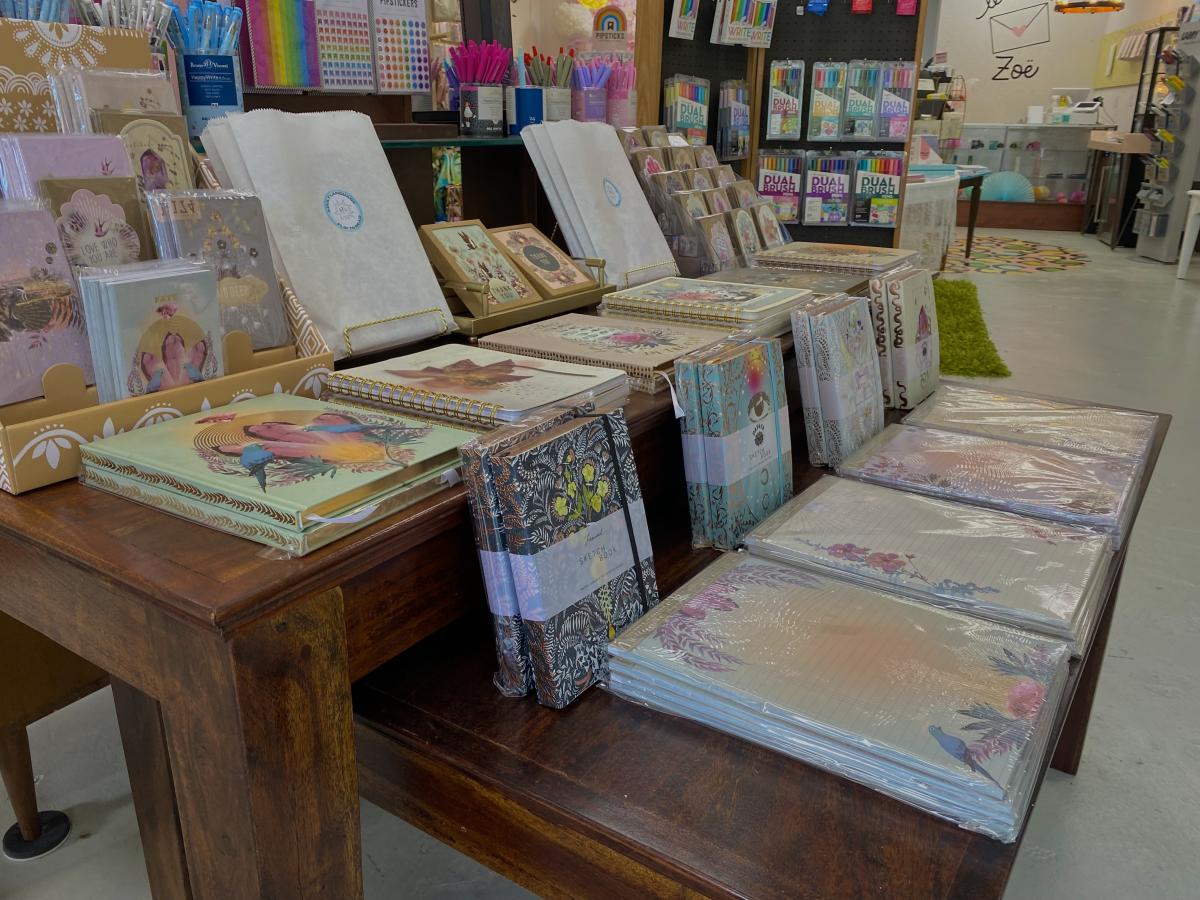 GET NATURAL:
9. If you're looking to trade some of your everyday products for a more natural alternative, don't skip Down to Earth. A one-of-a-kind apothecary, Down to Earth offers two locations for your convenience, both filled with all-natural, herbal-based remedies, aromatherapy, bath and body products for the whole family, dried herbs and teas, and more! All of the products are made here in Southeast Texas 
10. For a truly immersive experience, check out Beau-tanicals. This sweet little store located on the family goat farm is famous for its goats' milk bath, body, and beauty products - and also for their out-of-this-world goats' milk fudge. Visitors to the farm are encouraged to relax, interact with the goats, and stroll among the flower gardens, but you can also find them every Saturday morning at Beaumont Farmers Market.
GET FOODIE:
11. Maybe it's not hiking or kayaking, but the Cajun Trail is its own adventure. Eat your way through the incredibly diverse local food scene that includes gumbo, crawfish, etouffee, BBQ crab, and more, all while earning souvenirs and prizes! This free mobile passport will direct you to the best flavors in the area. Be careful, you may find your new favorite food! 
12. If you're looking for the truest, most pure flavors and tastes of the area, look no further than Beaumont Farmers Market. Designed as a place for the community to gather, vendors from a maximum of a 150-mile radius around Beaumont gather every Saturday. Here you'll find fresh fruit and vegetables, fresh-cut flowers, homemade bread, goat milk products, and more.  
13. There's not much that is more relaxing than a trip to Free State Cellars Winery. Visit their tasting room to sample and sip a selection of small-batch Texas wines and delightful sangrias in a variety of flavors, then venture out to relax where the magic is grown - the on-site muscadine vineyard nestled alongside the bayou.
14. If the bright lights of the city are more your thing, Pour09 Bar & Rooftop is the place for you. Beaumont's only rooftop bar provides something for everyone, from a posh cocktail lounge to a turf-covered patio with swings and an assortment of lawn games. Easily one of the most instagrammable places in Beaumont.
GET TOURISTY:
15. Bird's the word! Let the birdies be your tour guides as you visit the best cultural venues and museums in the area! Birding is kind of a big deal in Beaumont, with us being located on TWO separate migratory flyways, and the Beaumont Birdies serve as cute little bird ambassadors to all the area hotspots!  Download your passport, collect your stamps, and don't forget to swing by the Beaumont Convention & Visitors Bureau before you leave to adopt your own Beaumont Birdie!
16. For added fun, check out Beaucycles - Beaumont's very own bike share program! Enjoy Beaumont's Historic Downtown on two wheels with fun and affordable bike rentals. Only $5 for the first 3 hours, then $1 for every additional hour, you can choose one of the highlighted bike routes that align with your interests (Mural & Art, Architecture & History, etc.) or just go where the wind takes you.  
17. If you like the idea of a bike tour without all the pedaling, Southern Bella Tour de Beaumont is calling your name. This party bike includes an engine and a driver to take you around Downtown Beaumont on the custom tour of your choice, from murals to pubs and more. Individual seating starts at just $28 for 2 hours, or you can book the entire rig for your group.
18. If you're noticing the local obsession with murals, it's true - we're obsessed and we're proud. Beaumont hosts MuralFest annually, which highlights local artists as well as draws international artists all with the desire to beautify our city and revitalize art in downtown. Go on a self-guided mural tour, and don't miss this year's Mural Festival, taking place March 2-5, 2023!
19. Shangri La was once a private botanical garden, but now the public is invited and encouraged to share in the joy of its wonder. The 252-acre botanical garden includes "rooms" that contain over 300 species of plants, a heronry blind, a cypress swamp, a children's garden, and more, all designed to display the importance of living in harmony with nature.
20. Alligator theme park. Just let that sink in. Once it has, sink your teeth into a true Southeast Texas experience at Gator Country. Hands-on experiences like alligator encounters, a small reptile house where holding and feeding are encouraged, and daily feeding shows allow you to get up close and personal with the 450+ gators, crocodiles, and Caimans located at the attraction. Gator Country also acts as a gator rescue, safely and humanely rehoming nuisance gators around the area. Don't miss Big Al & Big Tex, two of the largest alligators in captivity with both nearing almost 14' in length.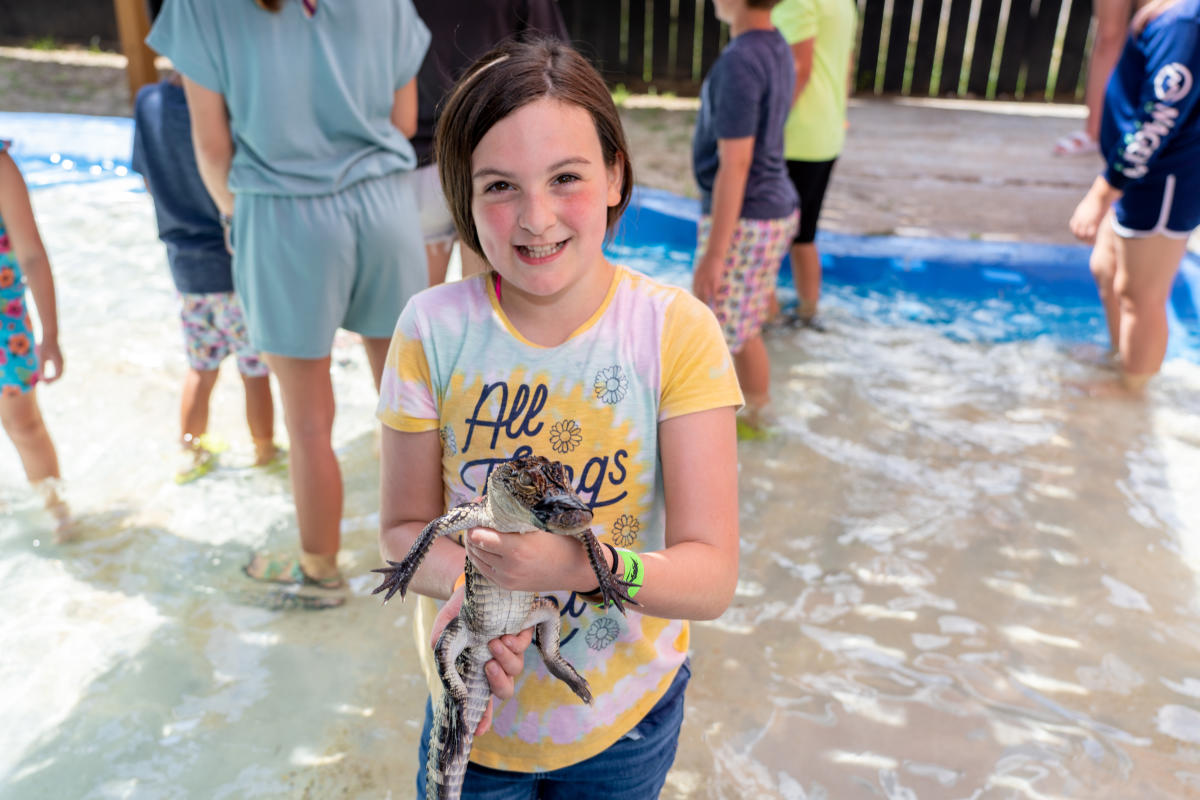 HAVE FUN!
21. After all that hiking, creativity, culture, food, and more, you deserve a break! Unwind at Colorado Canyon. Featuring two 18-hole golf courses, gemstone mining, a laser maze, and a large game room, there's something for everyone! Come hungry - the pizza is delicious!
22. Main Event is Beaumont's newest attraction, and excitement is an understatement. With over 85 games and activities for families, it's a wonderful, air-conditioned option for fun. Enjoy bowling, games, food, and more; it's the place to be. Main Event is set to open on January 16, 2023.
23. Southeast Texas offers not one, but two local options for family togetherness, team-building, and stress-relieving fun that can only come from hurling axes as hard as you can. Avenue Axe offers the opportunity to reserve lanes online for ages 7 and up at their facility in Nederland that exudes sports bar vibes, with real axes lobbed at wooden targets made from pallets. Hooligan's Axe Throwing offers family-friendly axe-throwing for ages 8 and up with digitally projected targets, a patent-pending no-bounce-back border, and a variety of games such as tic-tac-toe and zombie hunting.
Let us know how you enjoy Beaumont this year by visiting 409Family and share your adventures on social media using the hashtag #visitbeaumonttx