Vegetarian and Vegan Restaurants in Beaumont​
While Beaumont may be known for Cajun and Creole galore, vegans and vegetarians take heart because there are plenty of restaurants that can accommodate dietary restrictions. If you're looking to refuel after a day of play in Big Thicket or an afternoon of hoofing it from museum to museum, head to one of these eateries to get your grub on while getting a taste of the local flavor.

JW Patio: King Tut Bowl
Butternut squash, quinoa, napa cabbage, fennel...there's no shortage of flavor in this warm, filling bowl of goodness at JW Patio. The sister restaurant to equally popular J.Wilson's pay a visit to this neighborhood stomping ground and chow down. Make sure to mention if you're vegan, and the kitchen will gladly leave off any dairy-based ingredients. But don't worry, you won't be any less satisfied. 
While you're there: Fill up on one of the restaurant's other bowls or salads with flavorful ingredients like roasted brussel sprouts or toasted amaranth.

Elsa's Greek Grill: Tabouli and Hummus 
Served with pita, olives, and as much tabouli and hummus as you can handle, this combo won't disappoint. Of course, you'd be remiss not also to order a falafel and baba ghanoush, both happily vegan. Indeed, Elsa's has delicious Greek food in abundance, including scads of meat- and dairy-free options. Vegetarian items and dishes that can be made vegan are clearly marked on the menu, but make sure to specify if you'd like it vegan, and they're happy to oblige.
While you're there: Don't forget an order of dolmas (stuffed grape leaves) to whet your appetite!

Sweet Basil: Pan-Seared Tofu Sweet Bun Bao
Vegans rejoice because a bao is a beautiful thing. And this tofu-stuffed bao, complete with cilantro and pickled vegetables, makes for a perfect light meal or appetizer. There's an entire vegetarian section on the menu at Sweet Basil, a popular Viet-cajun restaurant, so swing by and order a few items!
While you're there: Standout menu items include the fried vegan crunch rolls, tofu banh mi, and pan-seared tofu fried rice!

Kikko Ramen and Poke: Build Your Own Poke Bowl
You can completely customize your meal at Kikko with a build-your-own poke bowl! Start with a base or rice or spring mix, top with tofu, add mix-ins like cucumber and mango, drizzle with your sauce of choice (make sure to ask which are vegan), sprinkle with a crunchy topping, and voila -- vegan poke bowl! Grab your chopsticks and dig in.
While you're there: Warm up with a bowl of vegetable ramen and appetizers like edamame and vegetarian spring rolls.

Chaba Thai: Lad Na
Chaba Thai knows what's up when it comes to flavorful and delicious Thai food. And while vegetarian and vegan dishes aren't marked on the extensive menu, much of what the restaurant offers can be made meat- and dairy-free with ease and topped with tofu, including the powerfully delicious Lad Na. 
While you're there: Be sure to try one of their other fan-favorite rice and noodle dishes like the Green Curry or Pad Cashew Nut.

Daddio's Burger: Black Bean or Impossible Burger
Are you craving a burger? Satisfy your growling stomach with an Impossible burger from Daddio's or black bean patty that many swear is better than beef. You can swap the meat for most items on the menu, just specify no cheese if you're vegan and top it with condiments like grilled pineapple or sliced avocado.
While you're there: Don't forget a side of sweet potato fries or brussel sprouts.

La Real Michoacana: Cool Off with a Mangoneada
Sweet tooth got you bad? Get a guilt-free sugar high with overflowing cups of fruit at La Real Michochana, a Mexican ice cream shop. We can't recommend the mangonada enough. With freshly-sliced spears of mango swimming in sweet and spicy chamoy and chili powder, it will absolutely hit the spot on a warm day. 
While you're there: If you prefer a spicier variation, try the diablito, and don't forget the tamarind straw!

Basic Foods: Stock Up on Snacks
Contrary to its name, this health food store is anything but basic. If you prefer to make your own meals or need to pick up some snacks for the road, Basic Foods has you covered. It has everything you'll need for any special diet, from gluten-free grains to vegan cheese, veggie burgers to hummus, plus vitamins, vegan jerky, dark chocolate, and plenty of unique snacks to bring kayaking or hiking.
While you're there: Pick up a grab-and-go salad for a healthy meal alternative and a few vegan protein bars to refuel.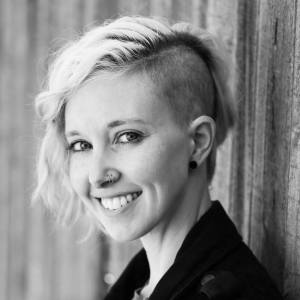 Author: Alisha McDarris
Alisha McDarris is a freelance journalist and blogger. She writes about vegan food and exploring the great outdoors for magazines like Popular Science, Backpacker, Alive, and her own sustainable travel and adventure blog, Terradrift.com.
Pack Your Stretchy Pants
Discover some of our favorite restaurants and best kept secrets from Texas barbecue to Cajun cuisine.
Find your Craving