You know what they say about the weather in Southeast Texas: Just wait a few minutes and it will change. So on those great days when the cool breeze is blowing and the sun is shining bright you just want to be outdoors with friends! From bars to bakeries, we've collected a list of places with porches and patios so you can enjoy the best of what Beaumont and the surrounding areas have to offer. 
In Beaumont:
Fuzzy's Taco Shop
5655 Eastex Frwy
Beaumont, Tx 77706
The atmosphere at Fuzzy's is bright and fun featuring fresh handmade Baja-style Mexican food. The outdoor patio is covered with a large area for friends!
Katharine and Company
1495 Calder Ave
Beaumont, Tx 77701
Don't want to blow the diet and still want to enjoy great food? Katharine and Company has you covered. This healthy "fast food" restaurant has several tables located around the covered walkway outside of the restaurant.
DaddiO's 
4230 Calder
Beaumont, Tx 77706
Arguably the best burgers in town, chow down on a classic cheeseburger or get fancy with one of their black bean or buffalo patties. They have a small patio to enjoy the SETX sun.
Bruno's Italian Kitchen
3199 Dowlen Rd
Beaumont, Tx 77706
Throw an Italian feast with pasta and pizza fresh from the wood-fired oven or splurge on a steak or seafood dinner. Their patio is where they grow their own herbs so you know it's fresh and smells delicious!
Crazy Cajun
2310 N 11th St
Beaumont, Tx 77703
As the largest patio in Beaumont, Crazy Cajun is the area's go-to for crawfish when in season. Year-round, there are creative twists on local favorites like crawfish mac and cheese and boudin burgers and mouth-watering seafood patters.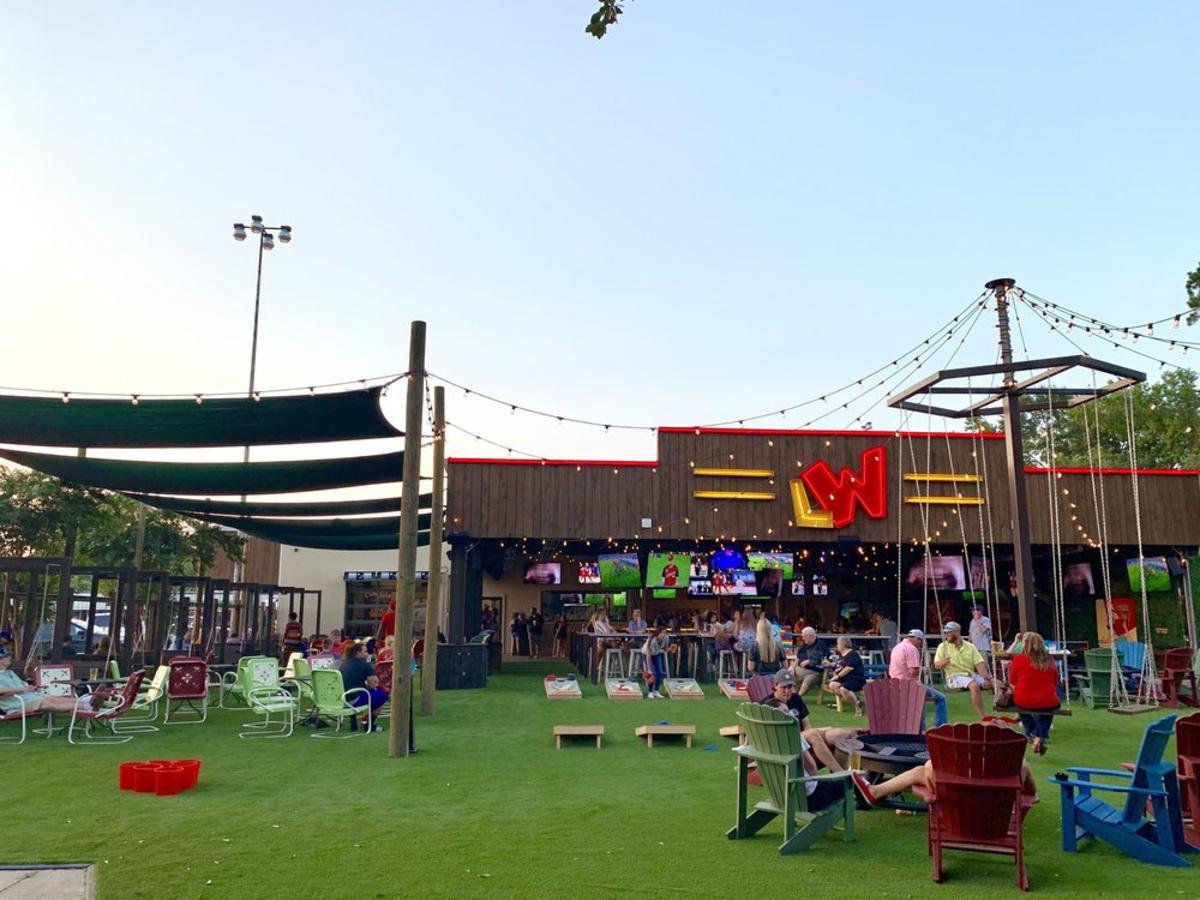 Little Woodrow's
6210 Phelan Blvd.
Beaumont, Tx 77706
If you are looking for a fun and eclectic place to hang with friends, then Little Woodrow's is for you! Enjoy a full bar of mixed drinks and beer, food trucks and TV's throughout the bar to watch your favorite sporting events.
Madison's on Dowlen
4020 Dowlen Rd
Beaumont, Tx 77706
Two dollar mimosa's anyone?! Sunday brunch has great specials (like mimosas) and there is a great outdoor seating area with bar stools and umbrellas. 
Rao's Bakery on Calder
2596 Calder Ave
Beaumont, Tx 77706
Rao's Bakery is a family-friendly favorite in Southeast Texas! The Calder location has an area outside where you can sit and enjoy your Italian ice cream or gelato on a hot afternoon.
Tacos La Bamba
2005 Calder Ave
Beaumont, Tx 77701
Enjoy street-style Mexican tacos sitting under the bright umbrellas on the outdoor patio. You can even bring your furry friends along!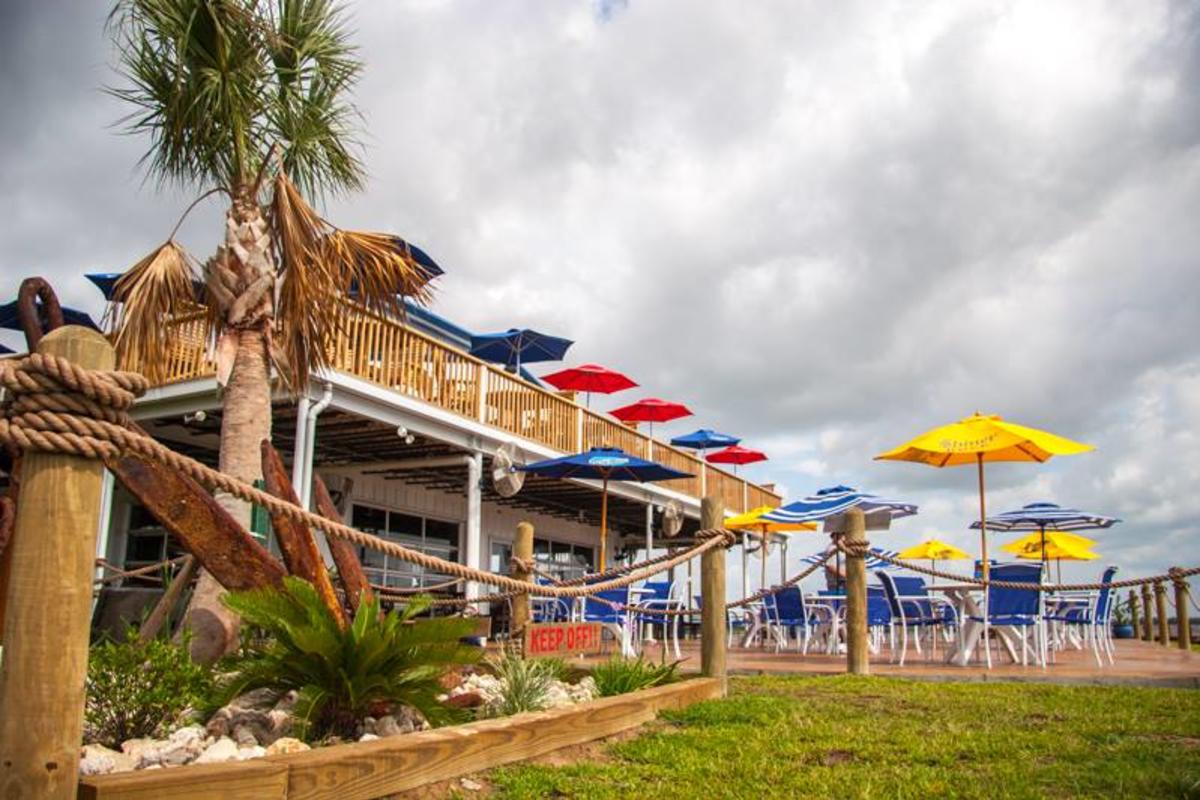 Elsewhere:
Neches River Wheelhouse
720 Lee Ave.
Port Neches, Tx 77651
Neches River Wheelhouse is located on the Neches River in Port Neches, Texas. The restaurant has an open-air concept that is just feet away from the Neches River waterway. Patrons can enjoy dinner and drinks outside and watch the marine and ship traffic from the area.
Dylan's Backyard
8601 9th Ave.
Port Arthur, Tx 77642
An adult-playground with swings and lawn games, feast on American favorites or simply drink your cares away.
High Tides 3109 Texas Ave.
Bridge City, Tx 77611
Boat-in dining, grab a slip and a cocktail or watch the boats roll in from their two-story covered patio. There's often live music at this lively waterfront spot!