2020 has been unpredictable for the restaurant industry, and yet despite seemingly insurmountable obstacles, intrepid restaurateurs and entrepreneurs haven't just survived; they have thrived, adding brand-new concepts and innovative upgrades to the local SETX dining scene. Add these to your foodie bucket list because we're happy to have new options and tasty bites headed our way!
New in the Neighborhood
JW's Patio
6420 Phelan Blvd, Beaumont
The sister location to J. Wilson's already insanely popular West End restaurant, expect casual yet tasty bowls and bites at JW's Patio. Think "greens and grains," craft cocktails, and yes, a great patio that's already been proclaimed by many to be their favorite new spot in town.

Patty's Mexican Restaurant (Unfortunately Has Since Closed)
4225 Calder Avenue, Beaumont
Patty's had a soft opening in August, so new-to-the-industry owner Victor could work out a few kinks before diving full force into the community. Intending to bring a taste of Mexico meets San Antonio to the Golden Triangle, expect no shortage of spices and scratch-made dishes—including a one of a kind Tex-Mex enchiladas plate made with smoked queso and the most delightful tacos al pastor. Everything is made from scratch down to the chips and homemade tortillas. In case you need a new breakfast spot, they open at 6am daily and have a drive-thru so customers won't even have to leave the car.

Rock'n Crab
4430 Dowlen Road, Beaumont
The bones of Major League Grill sat empty for several years until Rock n' Crab opened its doors earlier this month. A massive space with a great private dining room, it's a feast of seafood boils, platters, and fried fish with big flavors near the Parkdale Mall.

Texana Grill (Unfortunately Has Since Closed)
1990 Interstate 10 Access Road, Beaumont
Get your taste buds ready for John Swift's new concept, Texana Grill, which is reimagined to bring the best of Texas and homestyle Southern cooking to Beaumont. Housed in the former Republic Chicken space, this new brand offers upscale yet unexpected flavor profiles like buffalo quail, watermelon pork, venison and crab, and more!

Green Leaf Kitchen
351 South Main Street, Lumberton
Al Basha's second location only lasted half a year before owner Murad Hraiz decided to switch up his Lumberton concept to Green Leaf Kitchen. Expect American favorites with a Lebanese twist, include dishes such as Mediterranean fajitas and Kalamata shrimp, plus breakfast and brunch options.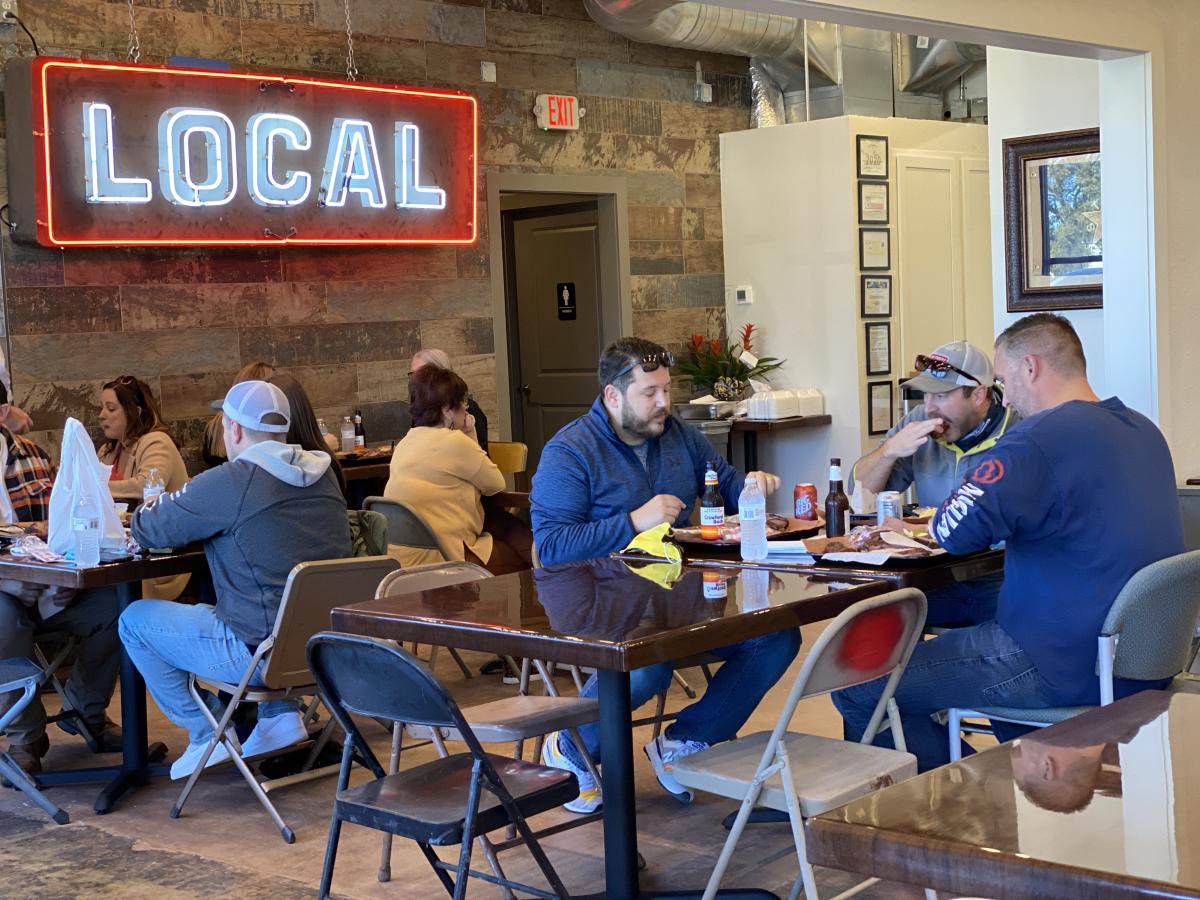 1701 Barbecue
1701 Calder Avenue, Beaumont
Barbecue lovers rejoice because Blue Broussard's new joint will be the hottest spot in town for smoked meats and savory sides. Expect straightforward, high-quality flavors and old-school vibes with brisket, pulled pork, sausage, and rib platters that have people lining up around the block and selling out daily
Coming Soon to SETX
KO Korean Barbecue
6165 Muela Creek, Suite B, Beaumont
Southeast Texas foodies were delighted to hear that Tokyo's team was opening not one but two new concepts this year, including Beaumont's first Korean barbecue joint. Expect a meat feast cooked by diners on their own personal tabletop grills and soju rice wine cocktails, a completely new dining experience for some come wintertime.
Pour 09 Bar & Rooftop
6165 Muela Creek, Suite A, Beaumont
Some said it would never happen, but Southeast Texas is finally about to get its first rooftop bar. The second concept brought to Beaumont by the Tokyo team; the dual indoor-outdoor space will be perfect for sipping under the setting sun.
Walk On's Bistreaux & Bar
2900 Jimmy Johnson Boulevard, Port Arthur
Drew Brees' famous sport bar chain plans to offer ice-cold beers and Louisiana-inspired fare in Port Arthur. Locals are eagerly awaiting another spot to watch the game in Mid-County with a Cajun kick.