Nestled in the little town of Kountze, TX, the Kirby-Hill House was built in the early 1900s. Once a hidden gem, many now clamor to attend their seasonal performances which have been known to sell out -- fast.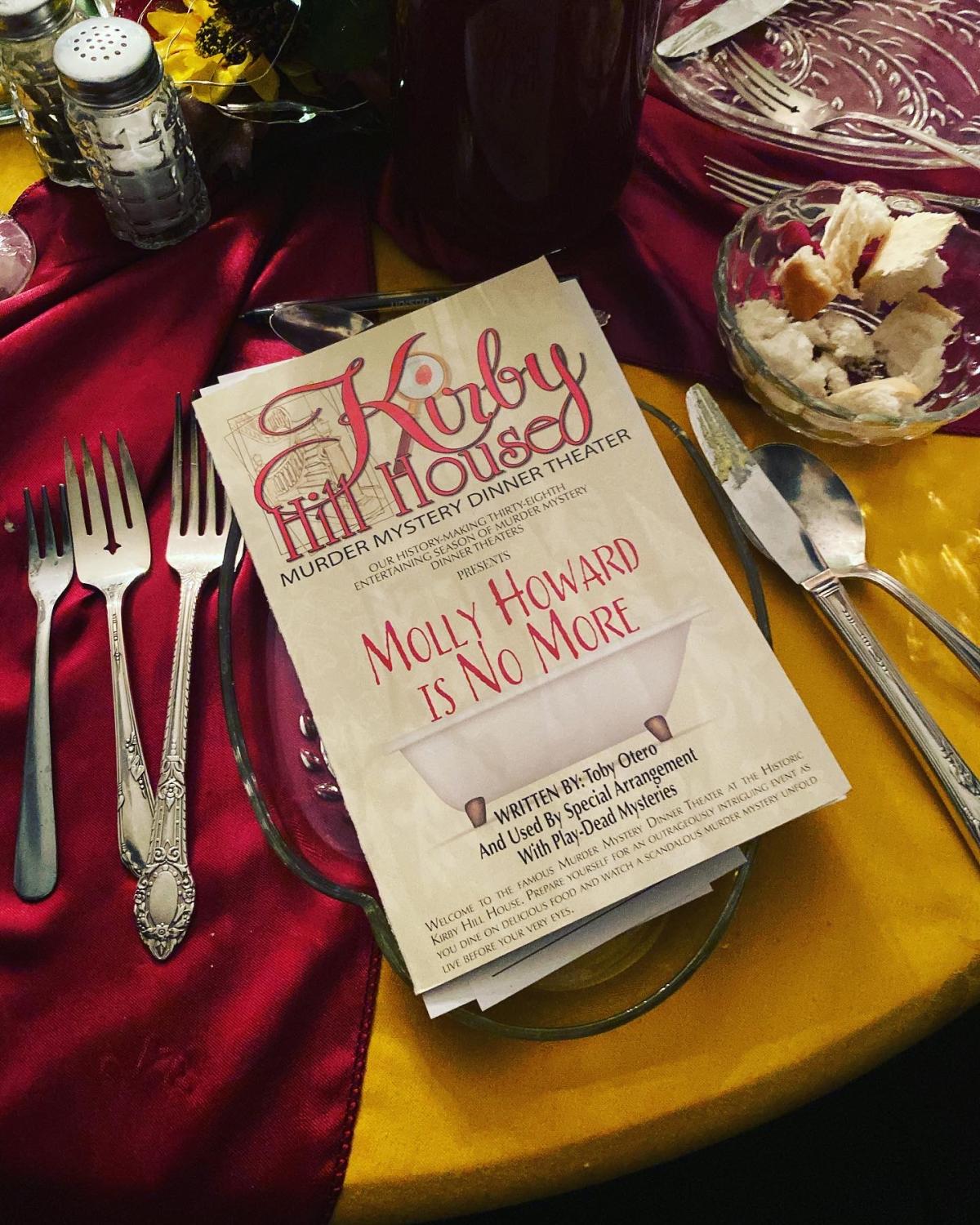 Hosted in fall (late September through October and spring (late February through March), their murder mystery dinner theater is delectable, engaging, and filled with vintage fun! Not only will you enjoy delicious catering and excellent service from Mama Jack's, a local restaurant in Kountze, but a unique BYO "who dunnit" performance set in the 1930s and 1940s where you are invited to dress the part (or business casual if you prefer).
From arrival to departure, guests are immediately immersed in the storyline and tasked with deciphering which character among them is the murderer. All of the performers are local talent which adds to that wonderful comfort, small-town feel. Along with dinner and a show, prizes are awarded throughout the night, including a costume contest of who best embodies the vintage spirit, a room prize (keep your ticket handy), and a drawing from those who correctly guessed the identity of the murderer.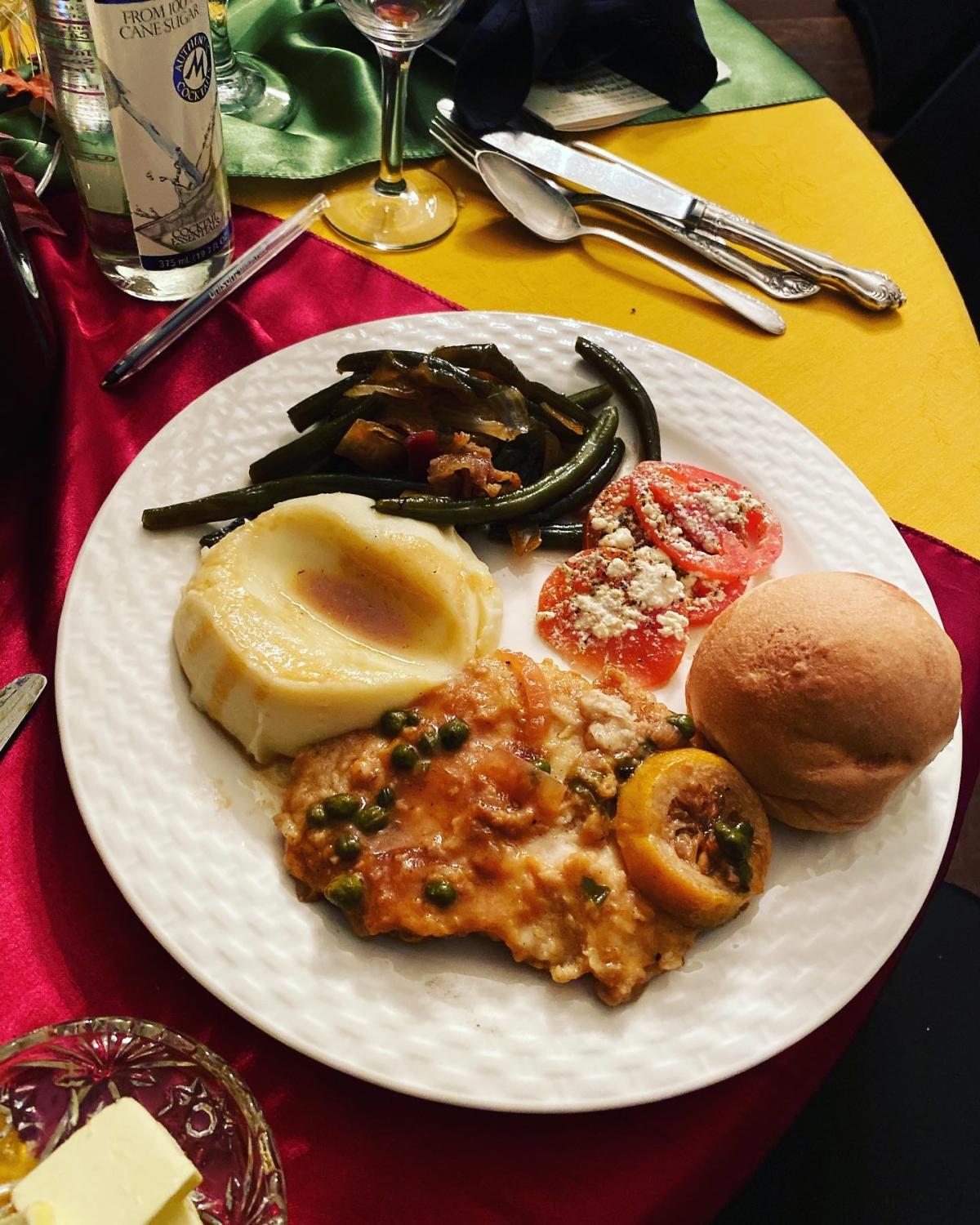 During the evening, you will hear and learn about the origin and history of Kirby-Hill House and how and why these wonderful volunteers continue with the upkeep of the treasured home. In between show seasons, they also host a Yuletide dinner and show in December, and a Valentine's dinner and variety show in February (perfect for a girl's night out).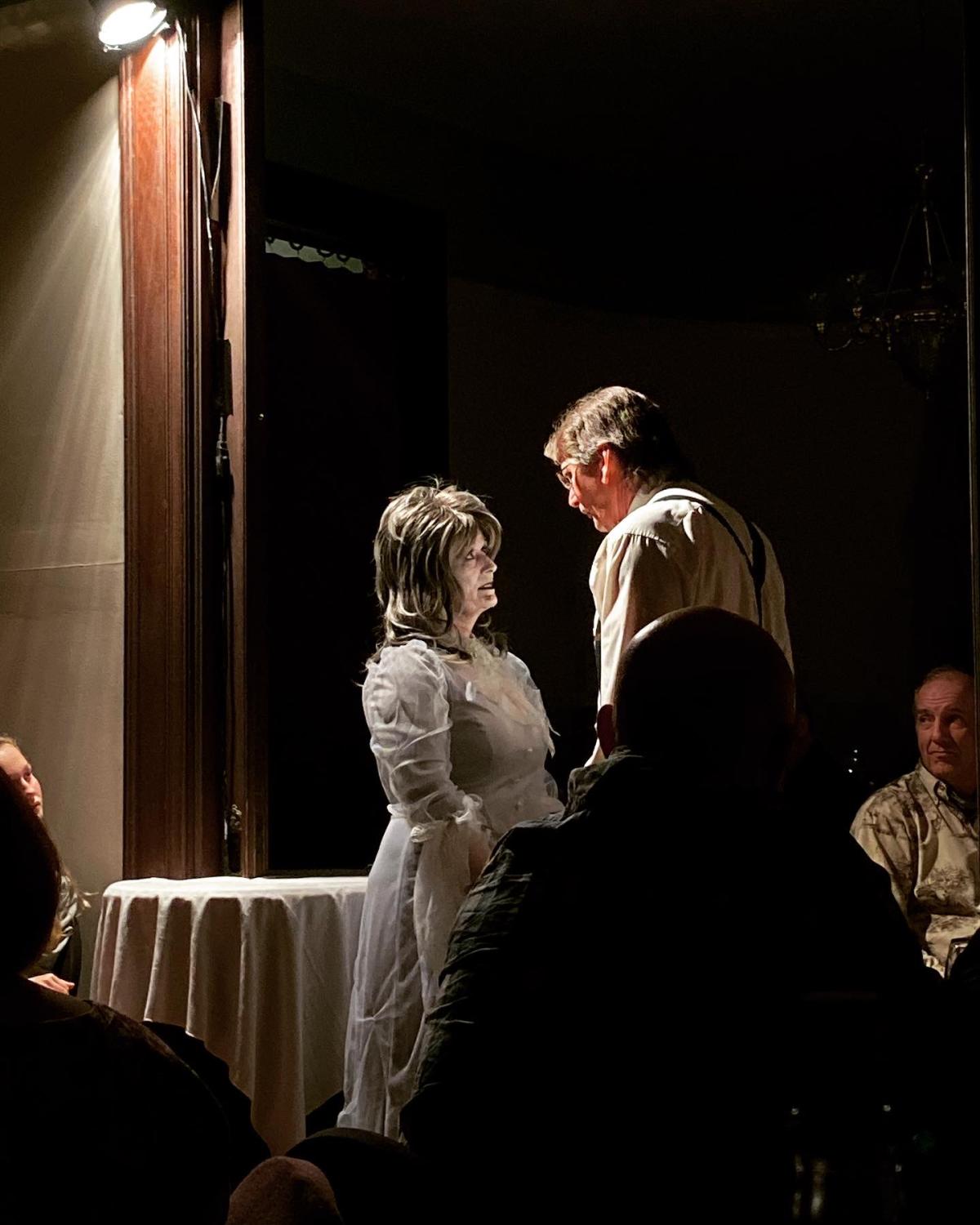 Each performance is unique and entertaining experience and does not get old. Many valued local businesses support and sponsor these performances and are recognized in each special Kirby-Hill House program. Guests are always invited and encouraged to tour the house. In fact, Kirby-Hill House is not only open for these dinner shows but is actually a bed and breakfast all year long as well! Visit the kirbyhillhouse.com or call 409.246.8000 for information. 
Pro Tip: subscribe to their email list to be the first to hear about special events. You will get early access to show dates and be able to get tickets before they share on social media. Tickets go quick, so plan accordingly and don't say we didn't warn you.