Because of its location in Southeast Texas near the Louisiana border, Beaumont is a city with an interesting mixture of Texas culture and Cajun heritage. That's one of the reasons that visitors, whether here for work or pleasure, leave Beaumont feeling a little more cultured and entertained. Beaumont is a destination unlike anywhere else, and if the company or organization you belong to happens to plan an event or meeting in Beaumont, you have to try and hit some of the best hot spots in the city during your free time. Here are the top things you can do with a group—big or small—when in Beaumont, Texas.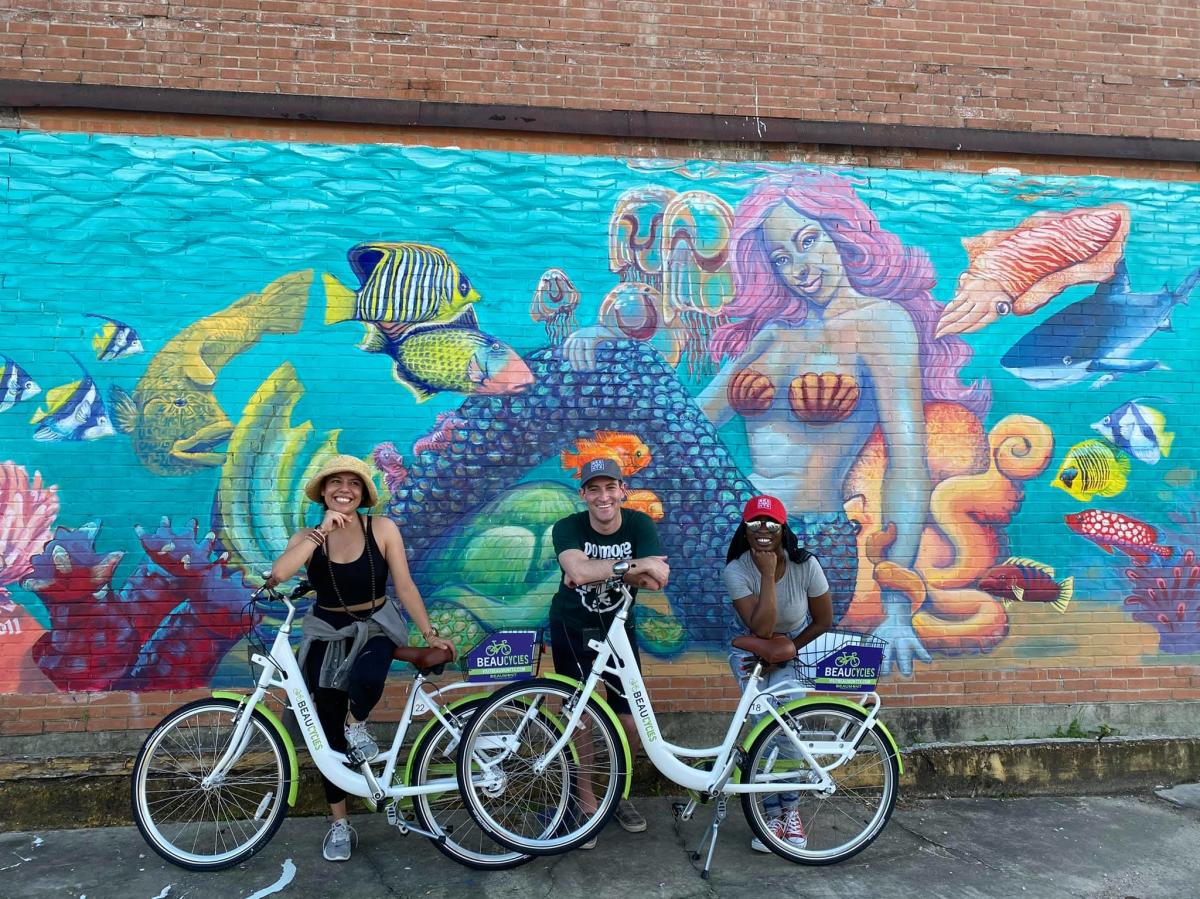 Explore Downtown Beaumont
Hop on a scooter or a Beaucycle and stop in and visit one or all of the state-of-the-art museums on Main Street like the Texas Energy Museum, where guests can learn about the state's rich history in the oil industry. Adjacent to the Texas Energy Museum is the highly praised Art Museum of Southeast Texas, where contemporary art pieces and sculptures are available to view. For lunch, Two Magnolias is a great little restaurant located inside the art museum, where you can order delicious meatloaf, Hawaiian chicken, and the highly sought-after deviled eggs—something a little different than you'll usually find at a museum cafe. Just down the road, the Fire Museum of Texas boasts an eclectic museum and a 24-foot Dalmatian-spotted fire hydrant donated by the Walt Disney Company.  While exploring downtown, make sure to stop and look at the painted electrical boxes and murals.
A three-minute walk south will take you to a museum that highlights one of the world's most famous inventors and scientists: the Thomas Alva Edison Museum. At the Edison Museum, groups can view more than 1,400 original artifacts used in the inventor's laboratory and visit its impressive library filled with vintage science books.   
Downtown Beaumont has plenty of restaurants to choose from that can provide unique dining options, including Current (urban farm-to-table fare), New York Pizza and Pasta (delicious Italian classics), Cracklin Kings (delectable soul food and cracklins), and  Chuck's Sandwich Shop (a laid-back bohemian joint).
If you're looking for classical entertainment, consider checking out the lineups at some of Beaumont's most popular performing arts theaters like Julie Rogers Theatre or Jefferson Theater. At Julie Rogers, one of the state's most prestigious orchestras, the Symphony of Southeast Texas performs regularly, staging revivals of Beethoven and more. Jefferson Theater features classic movie nights for groups inside the 1927 theater adorned with Old Spanish architecture and gorgeous sculptures.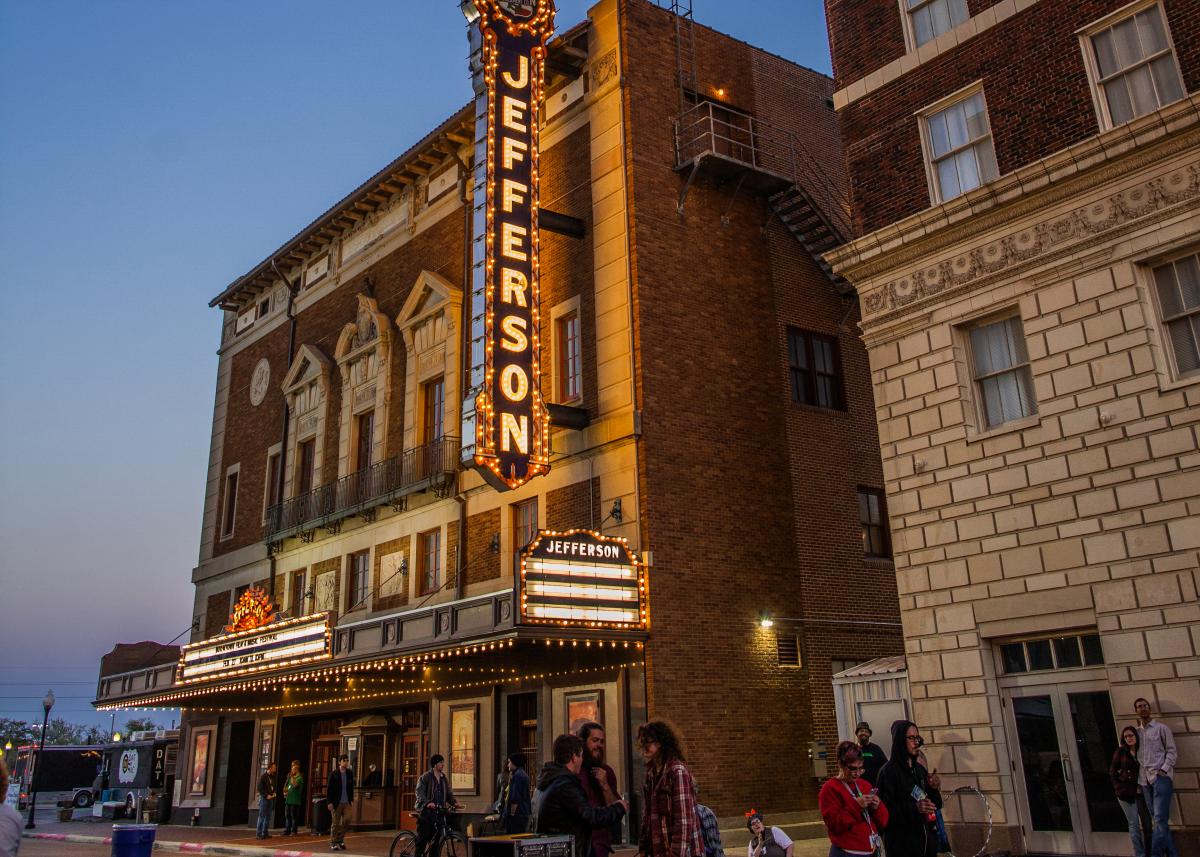 Hit the Town 
There's plenty to do in downtown Beaumont, but there's also a lot to explore around the city by rental car or Uber. 13-minute drive southwest from the city center will take you to Gator Country, a wildlife and reptile theme park with indoor and outdoor displays and educational sessions about alligators, snakes, and other creatures. Gator County's "Gator Boys" also put on a show where they handle gators and snakes, which is pretty cool if you're feeling brave. 
On the outskirts of town, you can also visit the Beaumont Botanical Gardens & Warren Loose Conservatory, where hundreds of native plants like orchids, roses, and palm trees can be found in the garden depending on the season. Also located in Tyrrell Park is Cattail Marsh, a 900-acre natural destination that features gorgeous marshes and wildlife including colorful birds, alligators, and turtles. Tyrrell Park is also home to a golf course, equestrian center, and several hiking trails. Another uniquely Beaumont stop is the Spindletop/Gladys City Boomtown Museum on Jimmy Simmons Blvd. Groups can watch the re-enactment of the famous Lucas Gusher at Spindletop to experience what actual gushers look like. 
Popular restaurants beyond downtown Beaumont include Floyd's Seafood & Steakhouse which specializes in upscale delicious Cajun cuisine. J. Wilson's and JW's Patio are both neighborhood spots serving up delicious cocktails and mouth-watering meals. 

Take Home Something Special
It would be a missed opportunity to return home without nabbing some Texan souvenirs in some of Beaumont's best shopping districts. Dowlen Road and Parkdale Mall are home to some of the best stores in the region. For boutique shops and stores off the beaten path, Dowlen, Phelan and Calder roads all have several one-of-a-kind shops like  Jackie's Boutique, Gaudie and Co., and Mail Room for clothing, jewelry, home decor and gifts. Lovers of all things antique will want to jump at the chance to shop at some of the best in the state at Burns Antik Haus, Finders Fayre, and Urban Habitat. BAW Resale is where you'll find vintage typewriters, old photographs, and 60s dresses in mint condition. 
When hosting your meeting in Beaumont, look no further than the Beaumont Convention and Visitors Bureau for a one-stop-shop in the meeting planning process and a plethora of things to do. Our staff is ready to work with you and help you through every step of the way.