Whether you're heading straight for Beaumont, Texas, or passing through, the city has plenty to keep you busy. In fact, there's so much to do, you might need to adjust your plans to stay a little longer. 
Whether you're a nature enthusiast, an art lover, a history buff, a shopaholic or a foodie, you'll find plenty of reasons to make Beaumont your destination of choice for a day, or for days on end. With so many options to choose from, it can be hard to decide. But here are 18 things for you to consider in 2018. 
 
1. New Restaurants
We all know that half the fun of traveling is where you stop to eat. And because Beaumont borders Louisiana, you'll discover unique delicacies to please even the toughest of taste buds. But, don't worry, the city has all your favorites and classics too like Republic Chicken, J. Wilson's, Monica's Restaurant, Amelia Farm & Market, Green Light Americana and Bruno's. You can't go wrong with any of these palate pleasers.
2. New Programs
The Cattail Marsh Scenic Wetlands and Boardwalk is the epitome of the great outdoors. You'll find 900 acres of stunning wetlands containing over 250 species of birds, a variety of aquatic mammals and a few other curious creatures. The boardwalk features two covered platforms, perfect for a closer view of the wetland life. Or you can take a more active approach by jogging, hiking or horseback riding around the area. And opening early 2018 is the Wetlands Education Center at Cattail Marsh, which will host an elevated classroom with a wraparound porch for kids to take in the natural beauty. Can't wait to see it? Watch the construction progress via its webcam.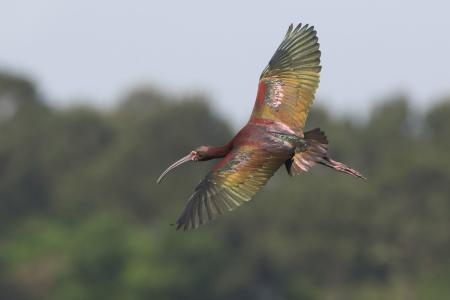 3. Beaumont Birdies
Did you know there are hundreds of bird species in the area? It's one of the main reasons people flock here each year. Birding is serious business in Beaumont, and for that reason, you'll find accommodations packages and collectibles to make your trip comfortable and memorable. Besides Cattail Marsh Scenic Wetlands and Boardwalk, you'll also spy an array of feathered friends at High Island and Big Thicket National Preserve. Local and migratory bird species include pelicans, egrets, roseate spoonbills, ducks, ibis, doves, red-winged blackbirds and many others. 
4. Eating in Beaumont
You may think of barbecue or seafood when you think about Beaumont. Of course, we have plenty of tasty selections in both categories, but the food is as diverse as the wildlife here in the city. From American to Cajun to Tex-Mex, all of the local flavors are accounted for and available. However, you may want to broaden your horizons and try international meals like Asian, Italian, Mediterranean and Indian dishes. You can also visit the Monthly Crave articles to see what's cooking in Beaumont.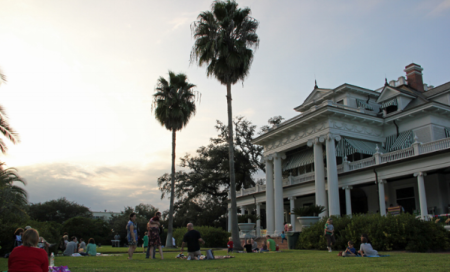 5. Tried and True
If your vacation style is to explore the past, consider a heritage tour. Yes, Beaumont solidified its place in history Jan. 10, 1901, with the Spindletop oil gusher, which led to the Texas oil boom. The site is celebrated daily at Spindletop Gladys City/Boomtown Museum, and you'll find a slice of life from that era, complete with a post office, a saloon, a general store, a working print shop and a working replica gusher. While here, stop by McFaddin-Ward House to see a 1906 Beaux-Arts Colonial-style home with furnishings reflecting the prominent family that lived there for 75 years.
6. Beaumont Heritage Society Happy Hours 2018
Blend the old and new when you stop by the Beaumont Heritage Society Happy Hour. Held every other month, at a different local landmark, you can explore the rich history while sipping on one of Giglio Distributing Co.'s favorite craft beers. This is the perfect event if you're a history lover.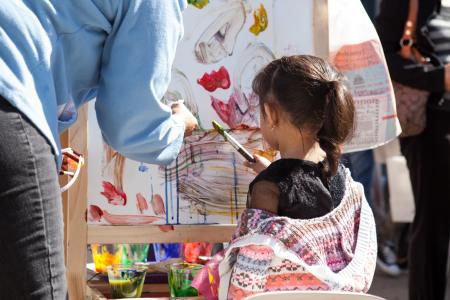 7. An Enlightened Education 
You only have to step inside one of the many art galleries or museums to see the city's love for art in all forms. From well-known regional artists to budding local talent, Beaumont's art galleries proudly put beauty on display. And if you think museums have to be boring, think again. Featuring 19 different museums, we have a variety of interests and hobbies covered, including sports, the oil industry, firefighting, steamboats, early Texas history, and much, much more.
8. New Shopping Options
Looking for something old and new, all at the same time? Shopping is an abundance in Beaumont, but there are also a few, new antique shops to add to the mix. Calder Avenue has always been a good spot for vintage finds, but with the addition of Langston Antiques and Farm Road 409, this street is sure to stay busy.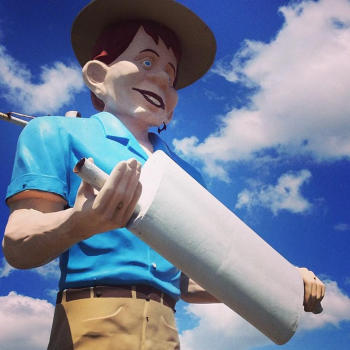 9. Go Big or Go Home
The city has a pleasing amount of landmarks that are perfect for selfies. In fact, the roadside attractions are actual proof that everything really is bigger in Texas! The four to check off your list include Big Beau, the 135-feet long alligator; Happy Half Wit the 25-feet tall man; the 24-foot tall Dalmatian-inspired fire hydrant; and of course, the Lucas Gusher, which sprays water hundreds of feet into the air. 
10. Updated and Renovated
While there's no place like home, there are a few amenities that make it worth leaving. The newly updated Holiday Inn Hotel & Suites Beaumont-Plaza will have you asking yourself if you can extend your stay another night or two. The MCM Eleganté Hotel and Conference Center puts you in the lap of luxury with its gorgeous pool, perfect for those warm summer days. And the Holiday Inn Beaumont East Medical Center will be opening in Spring of 2018.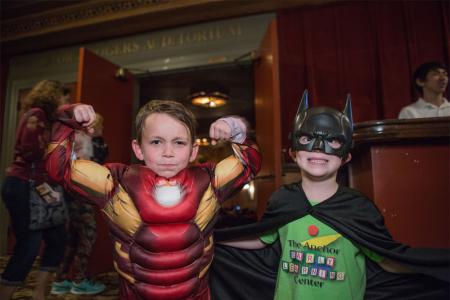 11. Kid-friendly Places and Spaces
If you're traveling with kids, they'll be having so much fun exploring the city they won't have time to shout, "I'm bored." The city has plenty of kid-friendly activities and things for them to do here. With bowling, skating, playgrounds, entertainment centers and movie theaters, they'll be enamored with the different ways to have fun.
12. Treat Yourself at the Spa
Maybe your idea of a relaxing vacation is to, well, relax. If so, you'll note a variety of spas in the area, where you can unwind and find some peace and quiet. You may choose to get away for an hour to grab a massage or spend the entire day being pampered.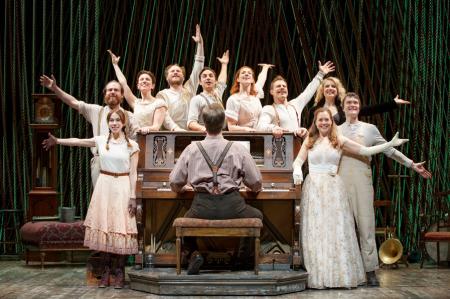 13. Performing Arts
Culture can be found everywhere you look in Beaumont, which includes the performing arts scene. There are a number of venues for you to enjoy ballet, adult and children's theater, the symphony, and vocal and orchestral performances. Whether you're longtime theatergoer or new to the arts scene, you'll be impressed by the extraordinary talent here.
14. Beaumont's Nightlife
Up to this point, the focus has mostly been on what to do in Beaumont during the day. However, there are many nighttime activities in the area as well. Hang out or dine at one of the many patios or porches; tap your foot to live music at a bar or pub; or even try out the Texas Two-Step on a dance floor. The evening possibilities await.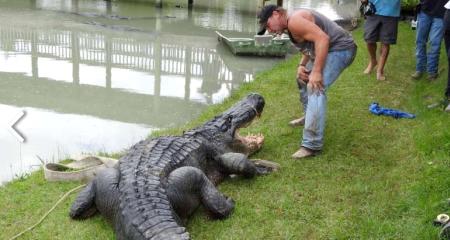 15. Gators Galore
Did you know the area is also known for being home to a lot of gators and gator activities? You don't have to wrastle one, but you can tell your friends back home that you did! Stop by Gator Country for all kinds of family-friendly activities like taking a swamp tour to see them in their natural habitat, or visiting during June for the annual Gator Rescue Tournament.
16. Annual Events
No matter when you schedule your vacation, Beaumont has plenty events to make your time here memorable. Some of the popular ones include Mardi Gras, the Boomtown Film & Music Festival, the South Texas State Fair & Rodeo, Independence Day, Christmas in Beaumont and other annual events.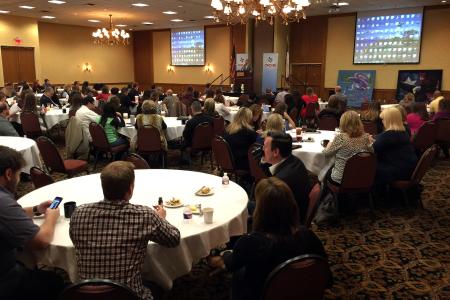 17. Meetings and Conventions
A family vacation isn't the only reason to head to Beaumont. The city also holds numerous meetings and conventions each year for everyone, from professional organizations to family reunions to hobbyists. Whether you need to plan a 2018 group expedition or are leaving the planning to someone else, you'll find an experience you won't forget.
18. Setting the Scene
Birds aren't the only things to watch for while touring the Beaumont area. There is also a thriving artist culture, which is most noticeable thanks to the murals outside The Art Studio, Jack Brooks Regional Airport and the Museum of the Gulf Coast in nearby Port Arthur. And while it's not quite time to spill the beans, Beaumont is working on a mural project to give you a whole, new outlook on our fine town. Be sure to check back on our website for more updates.