It's hard to believe 2015 has come and gone. They say time flies when you're having fun, right? To help keep the fun alive in 2016, I thought I'd share a few of my favorite ongoing Beaumont events that are worth attending. These events are happening year-round so you have plenty of opportunities to get them on your calendar. Here are three Beaumont events you shouldn't miss this year.
1) First Thursdays on Calder
First Thursdays on Calder which takes places in downtown on the first Thursday of every month is easily one of my favorite Beaumont events. I love it for many reasons, but mostly because it's a great way to support local businesses, while also snagging some delicious food and great deals from your favorite Beaumont shops.  
For starters, Katharine & Company is open for dinner (which only happens during First Thursdays). If you haven't tried Katharine's fish tacos yet, you are missing out! There's also free live music on the patio along with local artisans displaying their wares, from jewelry to art and more. Also inside the Mildred Building, Ella + Scott usually offers 25% off your entire purchase from 5:00 - 9:00 p.m. along with complimentary snacks & wine for those of legal age. Make it a point to stop into Down to Earth, a Nederland-based company specializing in organic lotions, oils, teas and more. There's even stuff for the man in your life.
Just a few blocks up Calder, you'll find what some consider to be the best tacos in Beaumont at Tacos La Bamba. During First Thursdays, you can eat your fill at just $1 per taco! Other Beaumont shops that are usually open during First Thursdays and offering deals include: Burns Antik Haus, Urban Habitat and Grandma's Basement.
This year, First Thursdays on Calder takes place on the following days: January 7, February 4, March 3, April 7, May 5, June 2, July 7, August 4, September 1, October 6, November 3 and December 1. Mark your calendar, grab a friend and plan to attend at least a couple times throughout the year. This event gets better every year and it's guaranteed to give you a great appreciation for Beaumont and the many passionate small business owners we have in downtown.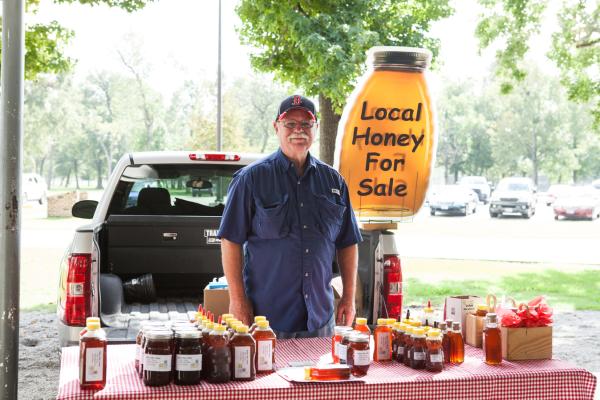 2) Beaumont Farmer's Market
Everyone loves a good farmer's market. You find locally-grown produce that's super fresh. At the Beaumont Farmer's Market, you'll find exactly that with most of the produce being harvested the day before. To further ensure you are getting the freshest produce from local farmers, all vendors are from within a 150 mile radius of Beaumont.
Produce and other items you can expect to find at the Beaumont Farmer's Market include: tamales, citrus, veggies, honey, meat, breads, olive oil, cheese, salsa, pecans and more. You'll also find locally-made bath and body products, hand-made furniture and a variety of other items. As produce is seasonal, I recommend checking the Beaumont Farmer's Market Facebook page for weekly updates on vendors and offerings.
The Beaumont Farmer's Market is open at 8:00 a.m. to 11:00 a.m. every Saturday starting February 20, 2016 and runs through December 17, 2016. The farmer's market is located at the Beaumont Athletic Complex on College Street. The market is on the covered basketball court so it takes place rain or shine. While the number of vendors and the amount of produce continues to expand, I recommend getting there early as they do occasionally sell out.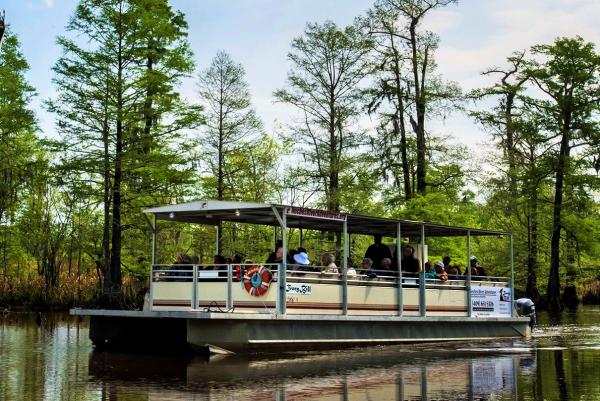 3) Neches River Adventures Boat Tours
Nothing starts the weekend off right, like a relaxing boat ride on the river. Luckily, Neches River Adventures will begin their 2016 season of public boat tours starting March 7. A program of the Big Thicket Association, these guided boat tours take place every Saturday (March - November), departing from Riverfront Park in downtown Beaumont. Tours last two hours and begin at 10:00 a.m. 
Sit back, relax and listen as guides relate to you the history of the ecologically diverse Neches River, home to more than 200 tree species, 47 mammals, 300 birds and many reptiles and amphibians. Reservations are required by calling (409) 651-5326. Adults are $15 while seniors and children under 12 are $10. Kids under 3 are free. If you haven't had a chance to experience this (or haven't taken the kids), I highly recommend it!