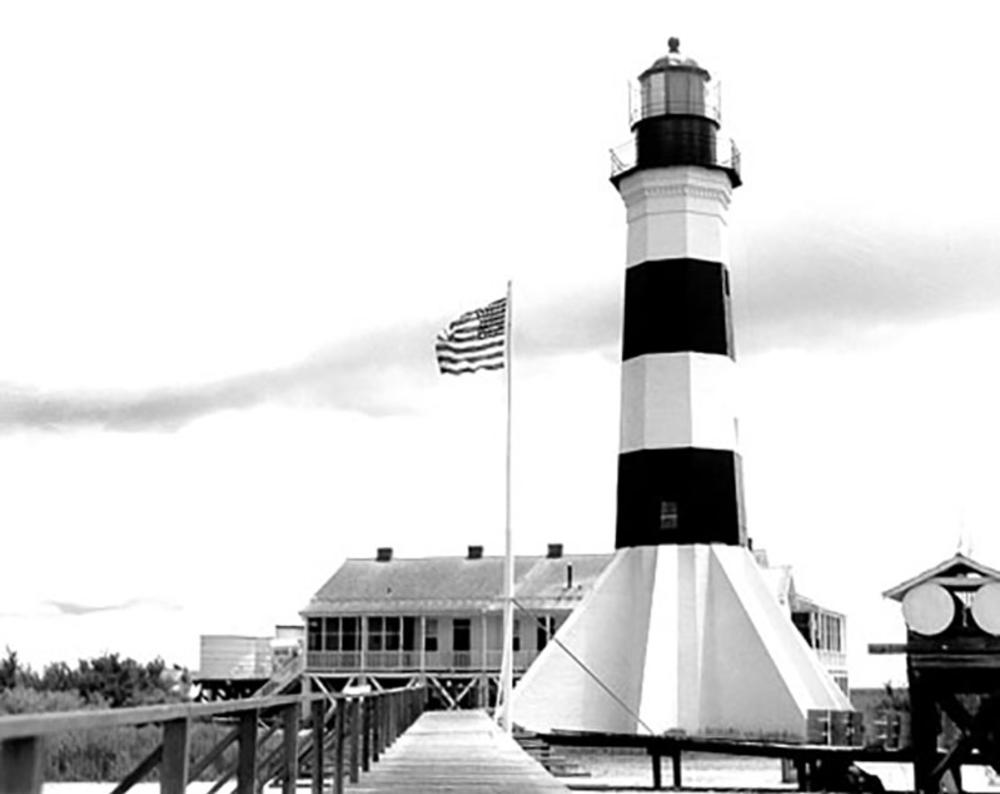 When the sun sets in Southeast Texas and twilight emerges, many have claimed to have experienced paranormal encounters.  Everything from creatures of the forest to apparitions meandering Boomtown, these lost souls have caused quite the stir. And with such a long and storied past, you won't have to travel far to do a little ghost hunting of your own. Dive into our list to plan your next ghastly adventure, but be careful what (or who) you wish for.
Olive Cemetery, Kountze     
Abandoned and nearly forgotten, the town of Olive sits just three miles north of Kountze on Highway 69. What used to be an old sawmill from 1881-1912 is now a paranormal hotspot. It is said that in the dead of night, visitors can see an apparition of an old train pass by with a conductor's light in the cabin. Do you dare to wait in the cemetery for the next boarding?
Spindletop, Beaumont
The world-famous Gladys City Boomtown Museum at Lamar University houses the car that Wildcatter Pattillo Higgins owned. Several visitors have claimed to have seen an apparition of an older, one-armed man getting into the driver's seat before vanishing entirely. Others have said they have seen a man driving the car on Jimmy Simmons Boulevard in period attire. Spend the afternoon perusing the old buildings and see if Pattillo decides to pay you a visit. 
The Big Thicket, Kountze
Deep in the hollows of the thicket reside creatures that cannot be seen or explained. Sasquatch, Bigfoot, Dogmen are all believed to call SETX home. The Big Thicket region is one of North America's most active hotspots for paranormal, intelligent beings. Thousands of sightings have occurred to residents at twilight on FM 420 heading toward the visitor center. Keep an eye out on your next country drive because you never know what may cross your path.
McFaddin Beach, Port Arthur
Ghost encounters and whispers in the wind are no stranger to McFaddin Beach. What was once a prisoner of war camp during the Civil War is now one of the most haunted areas in SETX. Beachgoers enjoying a bonfire have reported hearing men scream, musket shots, and even cannon fire. If that's not enough to give you goosebumps, others have said to have seen ships with large sails heading into shore under the cloak of darkness. And with hundreds of shipwrecks along this stretch of the Gulf, it's certainly plausible. The next time you're out on the shore, pay special attention to the sights and sounds as it may not just be the wind whistling.  
Sabine Pass Lighthouse
Lighthouses- they're so regal, purposeful, and haunted. Sabine Pass was another critical Civil War site, and several men were killed during a dispute on both sides of the tower. Visitors to Sabine Pass have reported seeing soldiers pacing from afar, guarding the lighthouse, while others have claimed to smell campfire smoke and heard glasses clinking in celebration. Are you willing to join in on the party?