YOLO (You Only Live Once)
Savor the rest of your summer and indulge in a true Southeast Texan experience
Whether you're looking for a last minute escape before school starts, or seeking a thrill that may venture into uncharted territory, Beaumont has plenty of options. While the days of summer have flown by and classes will soon be back in session, I encourage you to take the initiative and make every moment count. Get outside and seize the day, explore these affordable quick trip adventures that remind us to enjoy life and smile daily.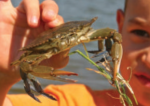 1. Go Crabbing - One of my favorite childhood summer outings was when my parents would take my sister and I to Collier's Ferry Park, a small dock off the Neches River. Armed with string and a $5 package of raw chicken drumsticks, my sister and I would play around the dock for hours while we patiently waited to pull in our lines-- just hoping a crab would be on the other end.
2. Feed the koi at the Beaumont Botanical Gardens - Grab some old bread and head out to the lake near the back of the gardens, just beyond the rose garden. After a few crumbs are thrown you'll soon be treated to a mass of colorful koi and friendly turtles ready for a snack. 
3. Have your own eureka moment at the Edison Museum. Learn all about the genius of Thomas A. Edison, "America's Inventor," through the interactive exhibits of this Beaumont museum. 
4. See the replica Lucas Gusher blow at Spindletop Gladys City Boomtown Museum. Check the museum's event calendar for the gusher schedule this summer and get your phones ready for the action.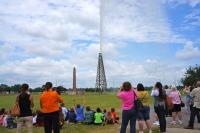 Ready for more? >> Click here for The Inside Scoop with more ways to savor the rest of your summer
Carpe diem!