The Port of Beaumont celebrates 100 years of continuous service this month. In March 1916, the federal government recognized Beaumont as a deep-water port with the arrival of its first ocean-going vessel, "The Nicaragua." With a rich history dating back to 1908, the Port continues to be an economic engine for Southeast Texas. Today, the Port of Beaumont is known as a premier Gulf Coast port for virtually every type of cargo, receiving an average of more than 400 ships and barges annually.
Learn more about the Port of Beaumont and its history here.
The public is invited to join Port Commissioners and staff Thursday, March 24, 2016 at the YMBL Southeast Texas State Fair celebrating the Port of Beaumont's 100 years of service and economic contributions in Southeast Texas. The Port of Beaumont is sponsoring opening night including free admission during the opening ceremonies scheduled for 5:30 – 6:00 p.m. and a fireworks display at 9:00 p.m. Port representatives will be available to the media immediately before or after the opening ceremonies.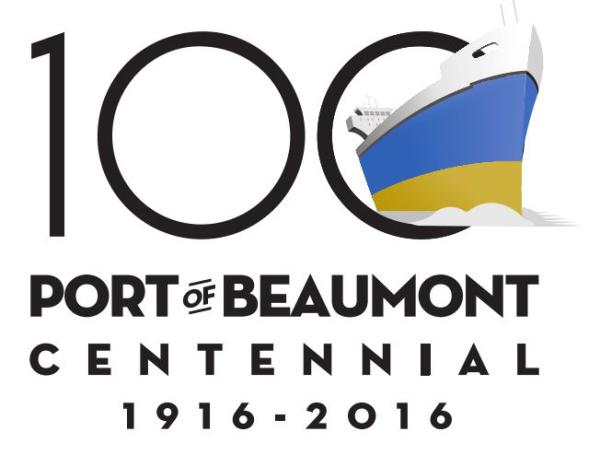 Additional centennial events scheduled for later this year will include the release of a centennial book, Deep Water: The Story of Beaumont and its Port, written by David H. Falloure. The hardbound book with photos and narrative will include the history and development of the Port of Beaumont.