The Lutcher Theater for the Performing Arts is back with their 2016-2017 season featuring some of your favorite Broadway shows! From the box office smash-hit, Mamma Mia! to Broadway's biggest selling magic spectacular, The Illusionists, you don't want to miss a performance! 
Mamma Mia!
Tuesday, October 4 - 7:30 pm
It's the farewell Mamma Mia! tour and the new cast is rehearsing and performing at the Lutcher Theater before kicking off a nation-wide tour. Have the time of your life one more time at this smash-hit musical that combines ABBA's greatest hits, including "Dancing Queen," "S.O.S," "Super Trouper," "Take a Chance on Me," " and "The Winner Takes It All." Whether it's your first visit or your fourteenth, see the show that has the whole world coming back for more, because every time feels like the first time at Mamma Mia!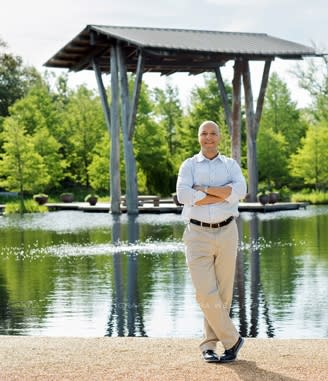 Symphony at Shangri La
Sunday, October 16 - 5:00 pm
The Symphony of Southeast Texas returns at the peak of Shangri La's Scarecrow Festival! Bring lawn chairs and picnic baskets and soak up the alluring sights and sounds of autumn, the art of sunset, and a beautiful evening of Broadway hits directed by Maestro, Chelsea Tipton! Please note: this event takes place at Shangri La Botanical Gardens.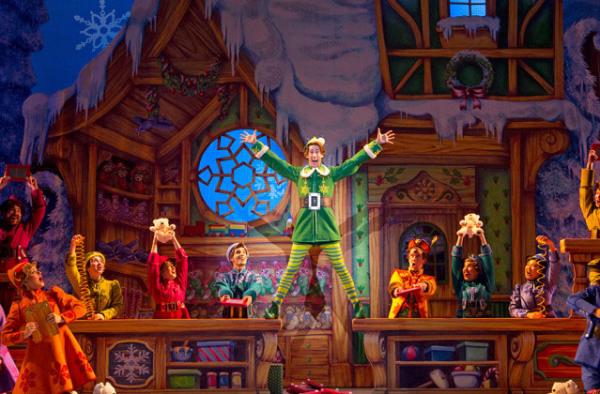 Elf the Broadway Musical 
Saturday, November 12 - 3:00 pm & 8:00 pm
ELF the Musical is the hilarious tale of Buddy, a young orphan child who mistakenly crawls into Santa's bag of gifts and is transported back to the North Pole. Unaware that he is actually human, Buddy's enormous size and poor toy-making abilities cause him to face the truth. With Santa's permission, Buddy embarks on a journey to New York City to find his birth father, discover his true identity, and help New York remember the true meaning of Christmas. This modern day Christmas classic is sure to make everyone embrace their inner ELF.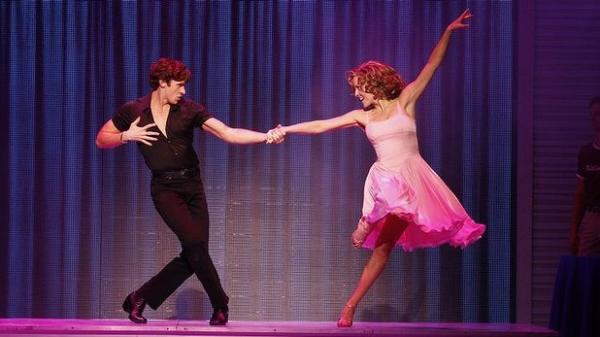 Dirty Dancing
Tuesday, November 22 - 7:30 pm
Wednesday, November 23 - 2:00 pm
Dirty Dancing: The Classic Story on Stage is a record-breaking live theatre sensation, exploding with heart-pounding music, passionate romance and sensational dancing. Featuring the hit songs, "Hungry Eyes," "Hey Baby," "Do You Love Me?" and the heart-stopping "(I've Had) The Time of My Life," you'll be sure to have the time of your life!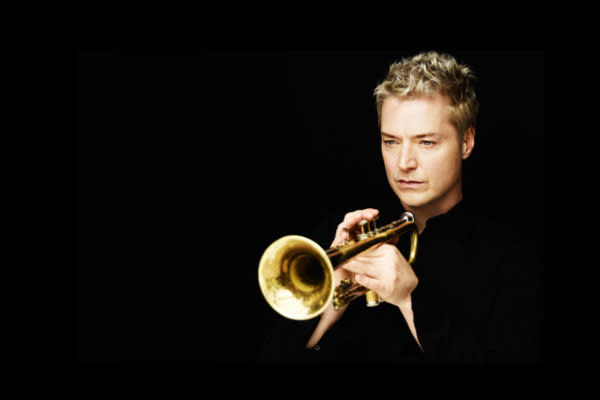 Chris Botti
Tuesday, November 29 - 7:30 pm
Grammy Winner, Chris Botti teams up with the Symphony of Southeast Texas for a grand evening of great Jazz and Symphonic hits. Having performed with Frank Sinatra, Natalie Cole, Joni Mitchell, Paul Simon and Sting, Chris Botti is now a major artist in his own right, performing worldwide and selling more than three million albums. His creative expression begins in Jazz and expands beyond the limits of any single genre. In 2013, Botti won the Grammy Award in the Best Pop Instrumental Album category.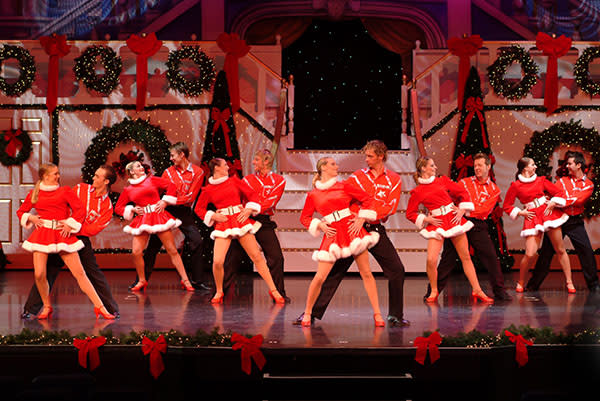 Broadway Christmas Wonderland
Thursday, December 22 - 7:30 pm
Get ready to celebrate the holidays with Santa and his special elves on a Christmas cheer journey. Broadway Christmas Wonderland is by far one of the most enchanting and delightful holiday shows ever! The sounds of holiday classics like 'White Christmas, 'Jingle Bells', 'Winter Wonderland', 'Deck the Halls', 'Rocking around the Christmas Tree' and more are beautifully sung by the highest kicking chorus girls this side of the North Pole has seen! The magic of the holidays is sure to unfold and paint the evening full of magical and colorful Winter Wonderland memories for the whole family.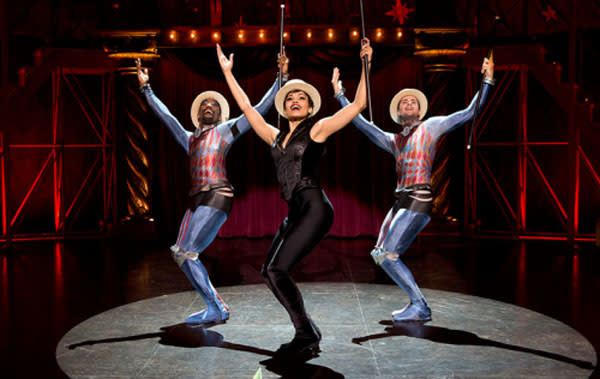 Pippin
Saturday, January 28 - 7:30 pm
Pippin is a high-flying, death-defying hit Broadway musical! Full of extraordinary acrobatics, wondrous magical feats and soaring songs from the composer of Wicked, Pippin will lift you up and leave you smiling. Come experience Pippin, one young man's journey to be extraordinary. It features sizzling choreography in the style of Bob Fosse and breathtaking acrobatics by Les 7 Doigts de la Main, the creative force behind the nationwide sensation Traces. Pippin is noted for many Broadway standards including "Corner of the Sky," "Magic To Do," "Glory," "No Time at All," "Morning Glow," and "Love Song."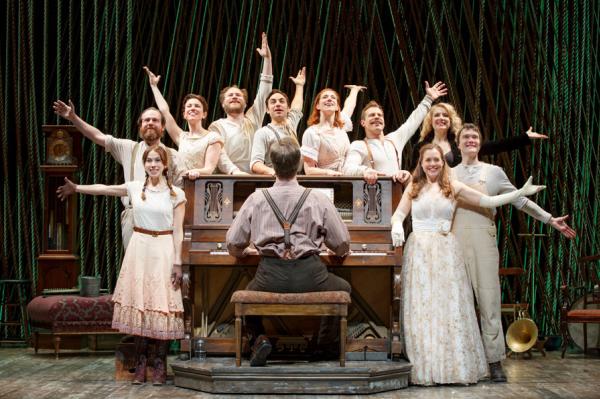 Into the Woods
Tuesday, February 21 - 7:30 pm
Wednesday, February 22 - 7:30 pm
Stephen Sondheim and James Lapine's Into the Woods has taken New York by storm. Unanimously acclaimed, extended twice at the Roundabout's Laura Pels Theater, the Tony Award-winning musical classic has been mounted with boundless imagination. This witty and wildly theatrical re-invention is Into the Woods like you've never seen it before! Including dazzling songs like "Children Will Listen" and "No One Is Alone."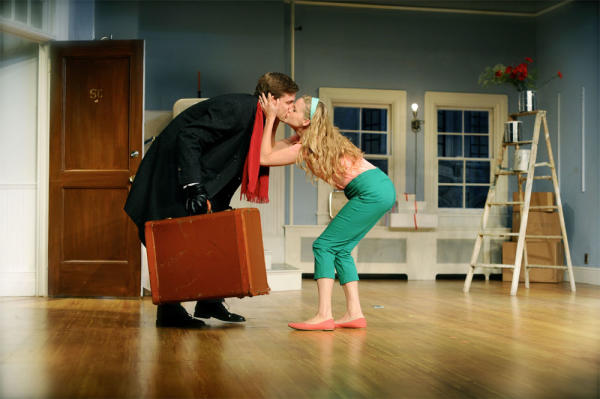 Barefoot in the Park
Friday, March 3 - 7:30 pm
Don't miss the enchanting and funny tale of Barefoot in the Park! Corie and Paul Bratter are a newlywed couple. For their first home, they live in an apartment on the top floor of a brownstone in New York City. During the course of four days, the couple learns to live together while facing the usual daily ups-and-downs. Corrie wants Paul to become more easy-going: for example, to run "barefoot in the park." 
The Illusionists
Friday, March 10 - 5:30 pm & 8:30 pm
This mind blowing spectacular showcases the jaw dropping talents of seven of the most incredible Illusionists on earth. The Illusionists - Live from Broadway has shattered box office records across the globe and dazzles audiences of all ages with a powerful mix of the most outrageous and astonishing acts ever to be seen on stage.  This non-stop show is packed with thrilling and sophisticated magic of unprecedented proportions.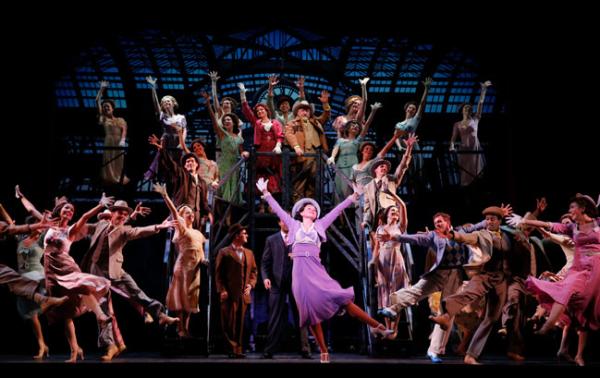 42nd Street
Thursday, March 16 - 7:30 pm
Friday, March 17 - 7:30 pm
The quintessential backstage musical comedy classic, 42nd Street is the song and dance fable of Broadway with an American Dream story and includes some of the greatest songs ever written, such as "We're In The Money," "Lullaby of Broadway," "Shuffle Off To Buffalo," "Dames," "I Only Have Eyes For You" and of course "42nd Street."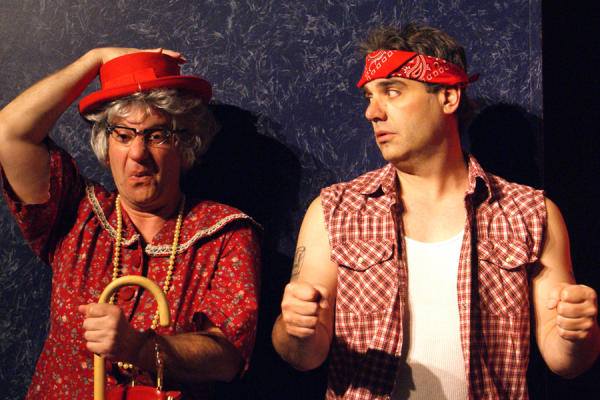 Greater Tuna
Tuesday, April  4 - 7:30 pm
Greater Tuna is a hilarious and irreverent comedy about Texas' third smallest town, where the Lion's club is too liberal and Patsy Cline Never dies. Written by Jaston Williams, Joe Sears and Ed Howard, the eclectic band of Tuna citizens – men, women, children, and animals alike – are portrayed by ONLY 2 performers, making this satire on life in rural America both crazy and delightful. Make plans to attend this hilarious comedy!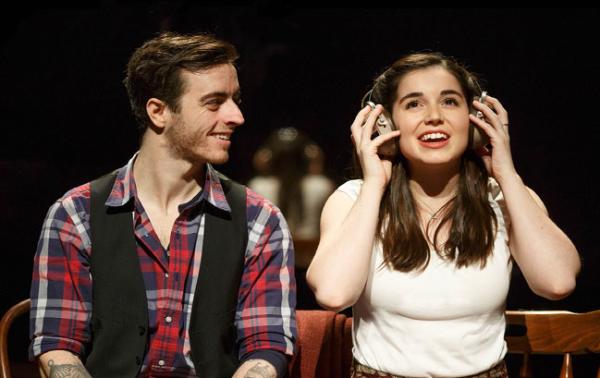 Once
Saturday, April 15 - 3:00 pm & 8:00 pm
Once is a truly original Broadway experience. Featuring an impressive ensemble of actor/musicians who play their own instruments onstage, Once tells the enchanting tale of a Dublin street musician who's about to give up on his dream when a beautiful young woman takes a sudden interest in his haunting love songs. As the chemistry between them grows, his music soars to powerful new heights…but their unlikely connection turns out to be deeper and more complex than your everyday romance. Emotionally captivating and theatrically breathtaking, Once draws you in from the very first note and never lets go. It's an unforgettable story about going for your dreams and the power of music to connect us all.
All performances take place at the Lutcher Theater for the Performing Arts, unless otherwise noted. Individual tickets range from $45 - $70 and season packages are available. Tickets can be purchased online here.