Game, set, match! From kids to couples and senior citizens, playing the game of tennis is booming in Beaumont. The Beaumont Tennis Academy at the newly renovated Beaumont Tennis Center is helping to bring people from all over Southeast Texas together. It's a sport that is great for beginners, pros and everyone in between. 
"Any age, any skill level can play tennis," said tennis player April Fox. "You can start at the bottom or come in as a seasoned player. It's really a sport for anyone."
"Tennis is the true lifetime family sport!" said Eric Striesfeld, Owner Striesfeld Sports and Entertainment, "You can enjoy a Saturday afternoon with your entire family on one court!"
Striesfeld Sports and Entertainment manages and operates the Beaumont Tennis Center at 6455 College Street in Beaumont, also called the Beaumont Tennis Academy. The top rated center has 20 outdoor lighted courts as well as four covered, lighted courts and raised viewing stands.
"There is no excuse to miss a match," said Fox, "rain or shine we can always get in a game. The covered courts are so nice and convenient."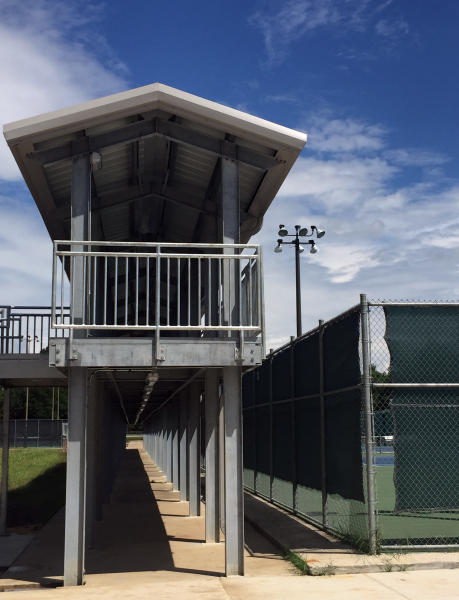 For Fox, tennis really is a match made in heaven. She met her husband on the courts while playing a few years back. 
"He was at the tennis center helping a fellow friend's husband teach us," said Fox. "That's when I first saw him and eventually we got married!" 
Fox says tennis is something they have in common and something they can do together.
"We share a lot of tennis friends," said Fox, "we are always at the court at least twice a week playing in singles or tournaments and spending time with friends." 
From social mixers for adults to match and play pizza parties for junior members, The "BTA" truly works to bring the tennis community together. There's always an opportunity to learn and grow with lessons for beginners, professionals and anyone in between.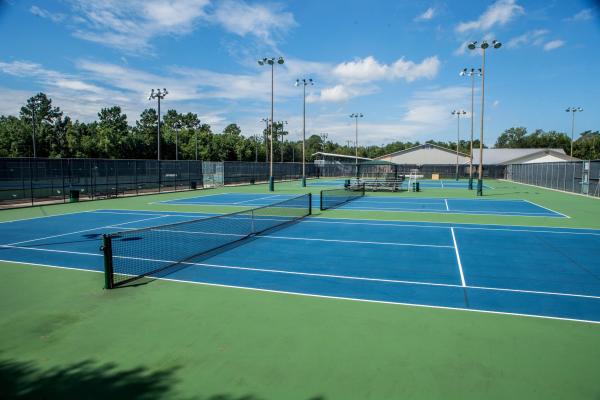 "The BTA offers the highest quality of professional instruction for players of all ages starting as young as 4 years old," said Striesfeld. "Our staff has a proven track record of developing junior players from beginner stage to nationally ranked juniors earning college scholarships and/or playing professionally!"
"We are ecstatic with the BTA and the high quality of programming available," said Donald Legato.
Donald Legato, his wife Jessica, and all three of their children play tennis. For the Legato family tennis is the type of sport that goes beyond just getting a good workout.
"The sport teaches character," said Legato. "It is an individual sport with no coaching allowed during matches. Tennis teaches life lessons on the court and how to deal with an opponent. They could be playing  a cheater and they have to deal with it. But most of the time it's a kid just like mine who wants to win fairly, competes hard and trains hard. You really have to get used to losing, because it's a tough sport and you will loose some."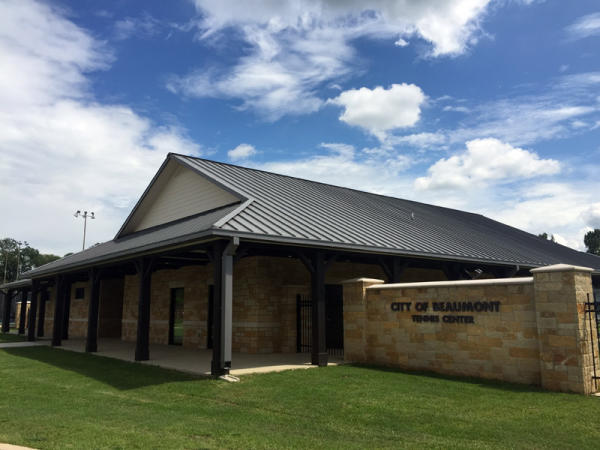 Striesfeld says many people in the community get their whole family involved, with parents and kids taking to the court.
"Mom and dad can play against the kids or partner up with a child verses each other. There's very few, if any, sports that offer this environment. As parents we are always seeking ways to be active and engaged with our child and tennis allows you that forum to do this!" 
The Beaumont Tennis Center also includes a 4,500 square foot clubhouse for tennis players with a pro-shop, locker rooms, restrooms and a large covered porch. The center hosts numerous tennis tournaments from city championships and wooden racket tournaments to USTA Pro Future events. The Annual Labor Day Classic Tournament is the longest running tournament in Texas with 2016 being the 97th year it has taken place!
"The Beaumont Tennis Academy at The Beaumont Municipal Tennis Center has everything you need to get started for the first time or to continue your love for the sport!" said Striesfeld, "we do this by sharing our passion of tennis at all times!"
Click here for more information on the Beaumont Tennis Center.