Hot sparks and flames flying…. immense heat radiating…the loud persistent clanking of metal hitting metal, over and over and over again. Creativity along with fire and metal is what makes the age old craft of blacksmithing. It's an art that is gaining in popularity in Beaumont and beyond. Metalsmith Rob Flurry teaches blacksmithing classes at Spindletop Gladys City Boomtown.
"I really like passing on the art, the skill and making sure it doesn't get lost," said blacksmith Rob Flurry.
Flurry says his curiosity of blacksmithing started young with the obsession of having a sword of his own. 
"When I was a very small boy my grandmother got tired of me asking questions, so at four years old she taught me how to read and gave me an encyclopedia so anytime I had a question, she would tell me to go look it up," explains Flurry. "Then, I read the kids version of the book 'King Arthur and Knights and the Round Table.' That's how I got hooked on the idea of having a sword. I was raised by women, they would not get me a sword and I was so I excited I had to have one. I knew the only way I would get one if is if I made it myself."
Flurry got a library card and spent most of his spare time in the research section learning about blacksmithing. When he was 13 years old he cranked up a fire and taught himself how to make his first sword.
"It took me about two months to get the thing done," said Flurry. "I was hooked from that moment on."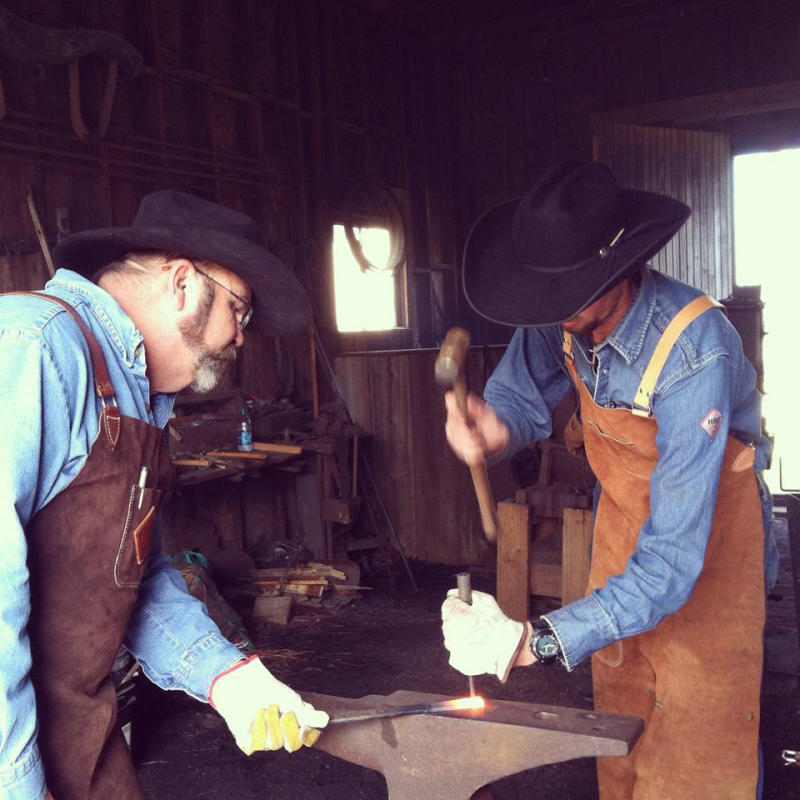 Besides teaching workshops Flurry also makes custom knives and body armor. In the shop, he's constantly inspired.
"Just staring into the fire, hot metal and trying to figure out what it wants to become," he explains, "I really like the problem solving more than anything else. With blacksmithing you never stop learning. I get in the shop everyday and think, 'how am I going to make this piece of metal do this particular thing.'"
It's a skill Flurry hopes to pass on to other generations in the Beaumont area.
"I think art is very important to keep alive. We don't have many craft related things going on in the school which is a huge problem. Almost every art and craft you know of you have to know math, chemical composition of things and problem solving."
At Spindletop Gladys City you can take beginner and intermediate classes, with several offerings each month. Basic blacksmith classes are $125, basic bladesmithing classes are $150 and intermediate blacksmith and blade smith classes are $175. The classes have become so popular, they are adding more for the summer and fall. 
"There is just so much knowledge that you have to gather to do these things. It really helps in general education," said Flurry, "I do a one day class and by the end of the day they go home with a finished blade."
Flurry's work will soon be featured in a short documentary all shot and directed in Beaumont. The one of a kind project started with a chance meeting with a journalist.
"I was on assignment and went to visit Spindletop and ran into Rob in the gift shop," says Journalist Frank DiCesare, "I've been wanting to do a photo essay on a blacksmith for some time and when he mentioned that is what he did and it just clicked."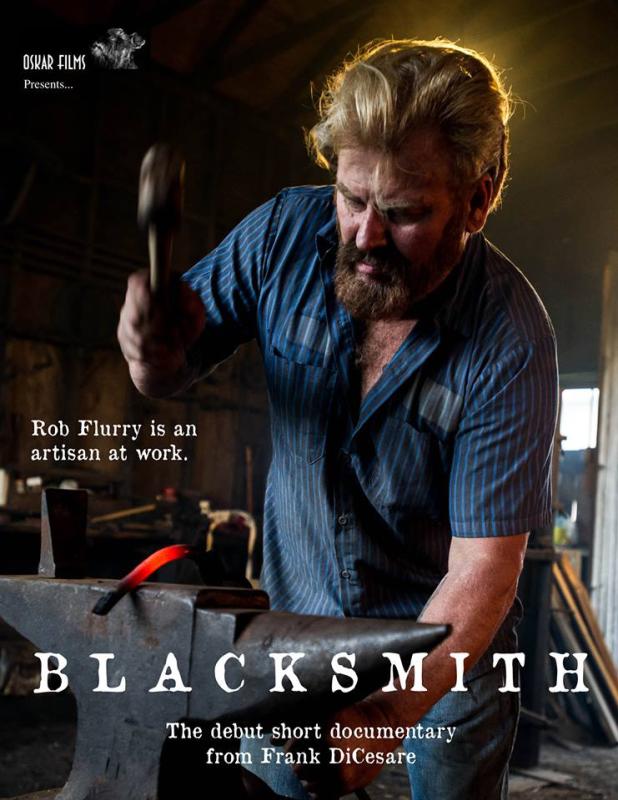 DiCesare is a freelance writer, photographer and multi-media journalist. He says featuring the art of blacksmithing has always been on his journalism "bucket" list of sorts.
"I think it's something that lends itself visually to great photography," said DiCesare. "There is a lot that goes on in a blacksmith shop. I like photographing people who do interesting things."
With Rob's skill and personality along with the backdrop of the Spindletop Gladys City workshop, DiCesare says it's a visual story with a lot of heart. 
"There is an old axiom in the photography business if you want to take good pictures you put yourself in front of good subjects. That's what I've found here with Rob."
The documentary, "Blacksmith" is currently in production and the team hopes to have it complete in a few months. Until then, Flurry will continue doing what he loves and hoping to pass this skill to more people in the Beaumont area.
"Anything made by hand is going to be better than something pumped out of a machine. Something handmade is just better. The mass produced knife doesn't have a soul and hand crafted one kind of does."

We are following the filming and production of "Blacksmith" and will let you know when it's complete! Big thanks to Frank DiCesare Photography for the great photos of Rob.