Beaumont is home to a new resident and this big guy is getting a lot of attention! A record breaking alligator is now living at Gator Country off of Interstate 10 in Beaumont, Texas. The catch is attracting national attention and thanks to people in the community, he NOW has a new name!
"We are the only ones that take alligators out of the wild and give them a place to live," said Gary Sausage, owner of Gator Country, "I've caught thousands of gators, but never one like this! This is the largest living alligator in the country!!"
Saurage is riding high on what is probably the biggest week of his life. He's been doing interviews with news outlets all over the state and country and took a few minutes to talk with the Beaumont Convention and Visitors Bureau about this week's big catch!
"We needed to get this guy to someplace that was safe for him," said Saurage. "Most of these really big alligators, people shoot and kill them. We are so glad we've got him here now."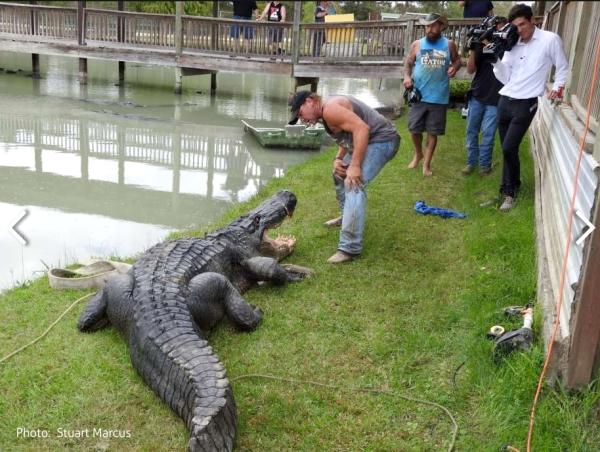 The nearly 900 pound alligator was captured Wednesday at Champion Lake in the Trinity River National Wildlife Refuge in Dayton. The alligator had to be removed because it had become too friendly with humans. The obvious choice for his new home: Gator Country. Saurage has worked for years to make sure alligators have a safe place to live.
"In my mind I feel like we have taken this alligator park and accomplished an incredible amount," said Saurage. "People said it wouldn't work but little by little we have made it work. We've had some good success and I'm really proud to be able to accomplish all of this."
But, Saurage admits, it always seemed like there was one thing missing.
"Something was left out. I needed to break that 13 foot mark," he said. "Anyone in the alligator business knows to break 13 feet is an alligator of a lifetime. This gator was 13 feet 8-1/2 inches. It's so rare to do that. I will probably never see something like this again in my lifetime."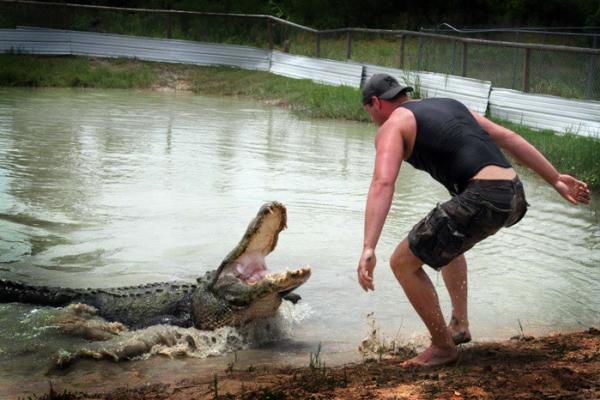 Once the colossal gator was brought to Beaumont, Saurage and his team had the idea to have a contest to let the people of Southeast Texas name him. It didn't take long for one name to rise to the top.
"The community voted. They overwhelmingly named our new alligator Big Tex! 85 percent of the votes were for Big Tex!!"
While Saurage enjoys this catch of a lifetime he wanted to make sure to recognize the people of Southeast Texas.
"There is no way we could have survived without local support," said Saurage. "People have been amazing to us. People have volunteered to help by building ponds, digging ditches and so much more. This community with their hands have helped me build this business. And then there are the paying customers who come visit. All of this is for the people of Southeast Texas."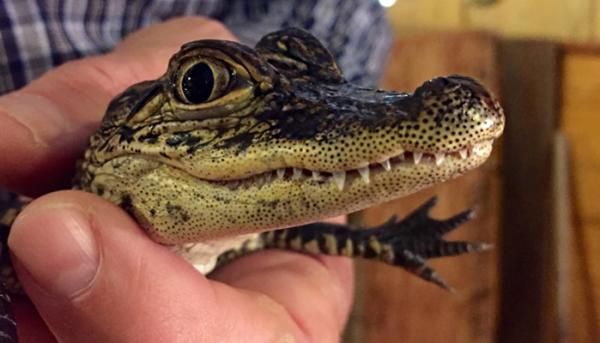 Gator Country is home to more than 300 alligators, Caimans and crocodiles sprawled across the 15 acre property. Every guest has the opportunity to have a hands-on experience by feeding gators and even holding them!
"I hope I've made Beaumont and the surrounding areas very proud of us," said Saurage.
Oh, in case you were wondering, Big Al, Gator Country's other big alligator, is 13 feet 4 inches long. See more on Gator Country here.