Growing up in Southeast Texas, I've always known about the world famous athlete and Beaumont native Babe Didrikson Zaharias. Of course, you probably recognize the unusual shaped museum along Interstate 10 dedicated to Zaharias, but what you might not know is the huge influence this woman had not only on our city, but for women and sports everywhere.
"Her impact has been monumental. It's impossible to calculate because her breakthroughs inspired so many women who built on those breakthroughs," said author Rich Wallace.
Rich Wallace and his wife Sandra Neil Wallace were so impressed with Babe, they teamed up to write the book; Babe Conquers the World: The Legendary Life of Babe Didrikson Zaharias. 
"We wanted to write Babe's story because she broke so many barriers and we both have sports backgrounds," said Sandra Neil Wallace.
Why the name Babe?
Babe wasn't born "Babe." Her given name was Mildred Ella and she quickly picked up her famous nickname in an interesting way.  When she was a kid, Didrikson once hit five home runs in one baseball game. Everyone started calling her "Babe" after Babe Ruth and the name just stuck. Babe was just one of those people who was really good at any sporting type of event she tried. As a kid, she played all kinds of sports around the Beaumont area, and was often the only girl competing in the sports.
"In addition to her obvious mastery of track and field, basketball, and golf, it's her fortitude and 'just do it' attitude that laid the foundations for women's sports organizations," added Rich Wallace.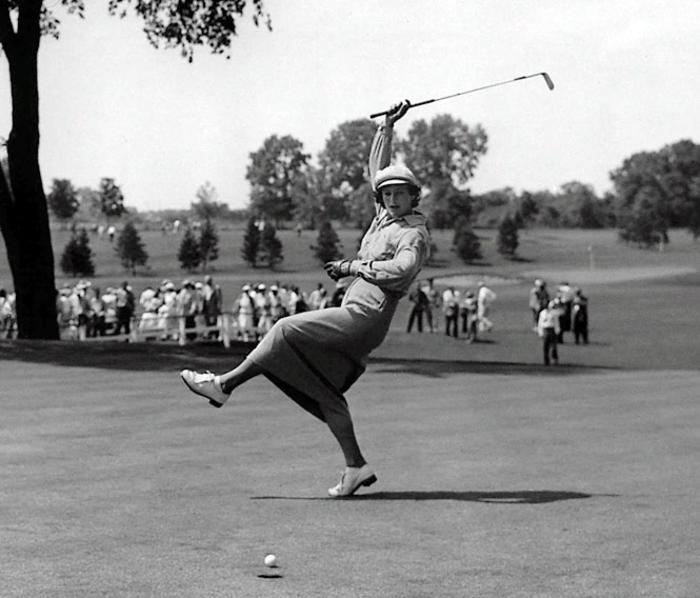 Zaharias is probably best known for her achievements in track and field and golf. The Wallace team explains their interest in Babe like this: "Babe Didrikson Zaharias had one driving goal: to become the greatest athlete who ever lived. And she made good on that promise with a meteoric rise to famed basketball player, Olympic medalist, and top female golfer. But there was more to Babe than just sports."
Olympic Accomplishments
Babe started her professional athletic career on a high note as a decorated Olympic champ. In 1932 she won a gold medal and broke a world record in the 80-meter hurdles with 11.7 time on the clock. She also won gold in the javelin throw with an Olympic record throw of 43.69 meters.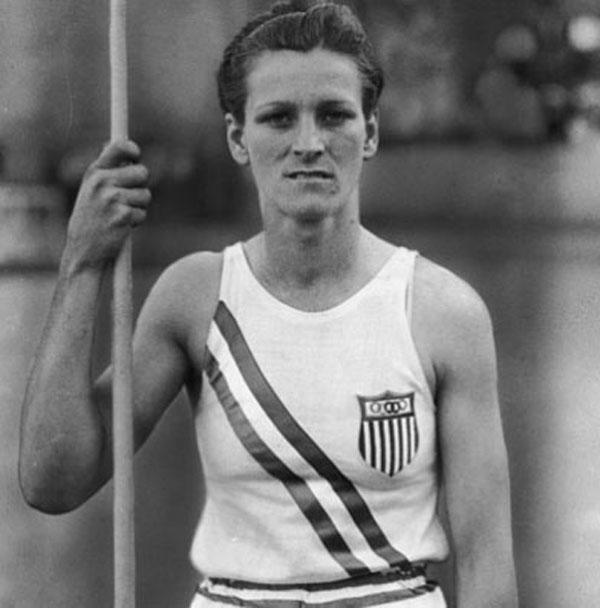 After returning home from the Olympics, Babe being Babe, she just couldn't sit still. She took up golf and was a natural. In 1938 she was denied amateur golfing status but insisted she be allowed to play against the men in the Los Angeles Open, a men's Professional Golfers' Association tournament. No woman had ever done this before and she barely missed the cut. Babe went on to play professional golf tournaments across the country, winning many of them. She claimed to have won 17 tournaments in a row. 
Babe is ranked by ESPN as number 10 of the top North American athletes of the twentieth century.
Little Known Babe Facts
In the Wallace book, you find out Babe wasn't just talented in athletics, she was also pretty good at sewing and won several championships for her sewing and seamstress skills. She was also a singer and harmonica player and even recorded a few songs with a record label.
Babe was also a very good softball player as well as an expert diver, roller skater and bowler.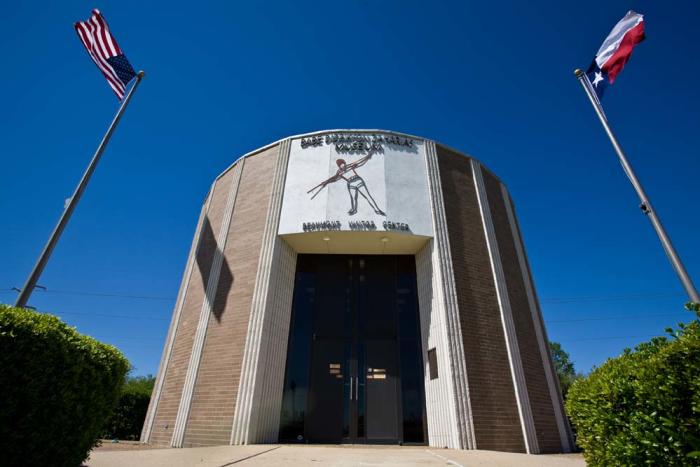 Buried in Beaumont
Babe battled colon cancer in early 1950's and despite beating it once, later died at the age of forty-five from the disease. Although she lived in other parts of the country in adulthood, she is buried at Forest Lawn Cemetery in Beaumont, Texas. At the time other death, she was nationally top-ranked female golfer.
Babe's Legacy: Message to Kids
Rich Wallace says Babe broke barriers for women and left behind a legacy for all of us to learn from. 
"It's important to try many sports and other activities as a kid," said Rich Wallace. "Babe leaves behind a legacy of the greatest athlete of the 20th century."
Babe tried dozens of different activities and discovered she was really good at most of them! 
The Wallace book does a great job at showing the great accomplishes of Babe but it also exposes many controversies surrounding her life. You can find more information on the Wallace book on Amazon.