Everything You Need to Know About Mardi Gras in Beaumont
While each city celebrates Mardi Gras a little bit differently, we don't say Beaumont is the best of both worlds for nothing. We take our role as the Cajun Capital of Texas very seriously, infusing traditions in Texas-sized portions. Ready to laissez le bon temps rouler with us? Here's everything you need to know to have the ultimate Mardi Gras experience in Beaumont.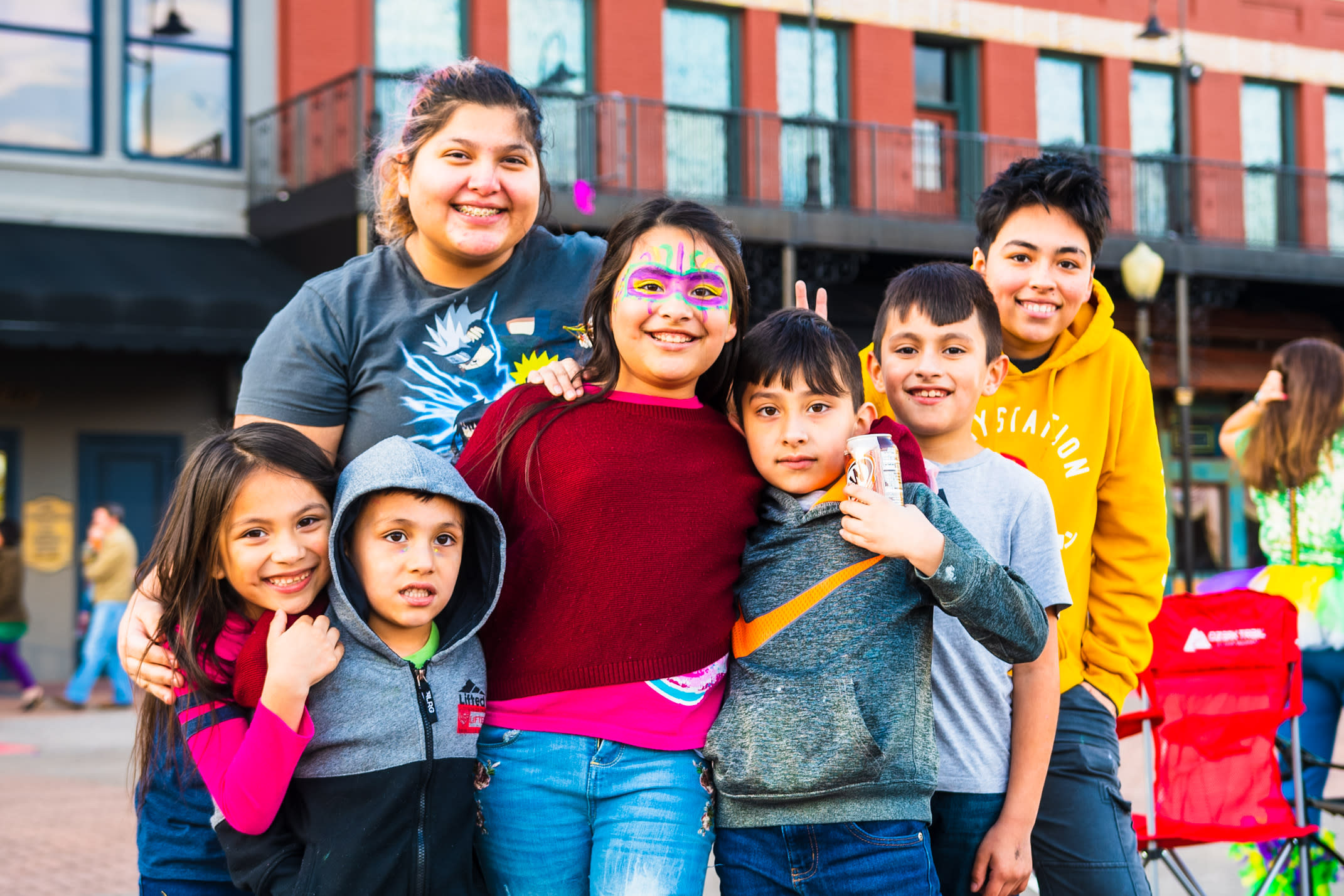 It's Very Family-Friendly 
Unlike other cities, we say Mardi Gras is a celebration for all y'all, and we mean it. Hard alcohol is only available in the Funky Jester lounge (aka. inside the Event Center), and kids under 12 are free (beer, wine, and seltzer stations are available throughout the fair ground). You'll find attractions suitable for all ages with everything from costumed characters, inflatables and bubbles to animal meet and greets. The free Kid's Zone is available Saturday and Sunday from 12-6, with Sunday unofficially family day with munchkin and truck parades and jazz brunch.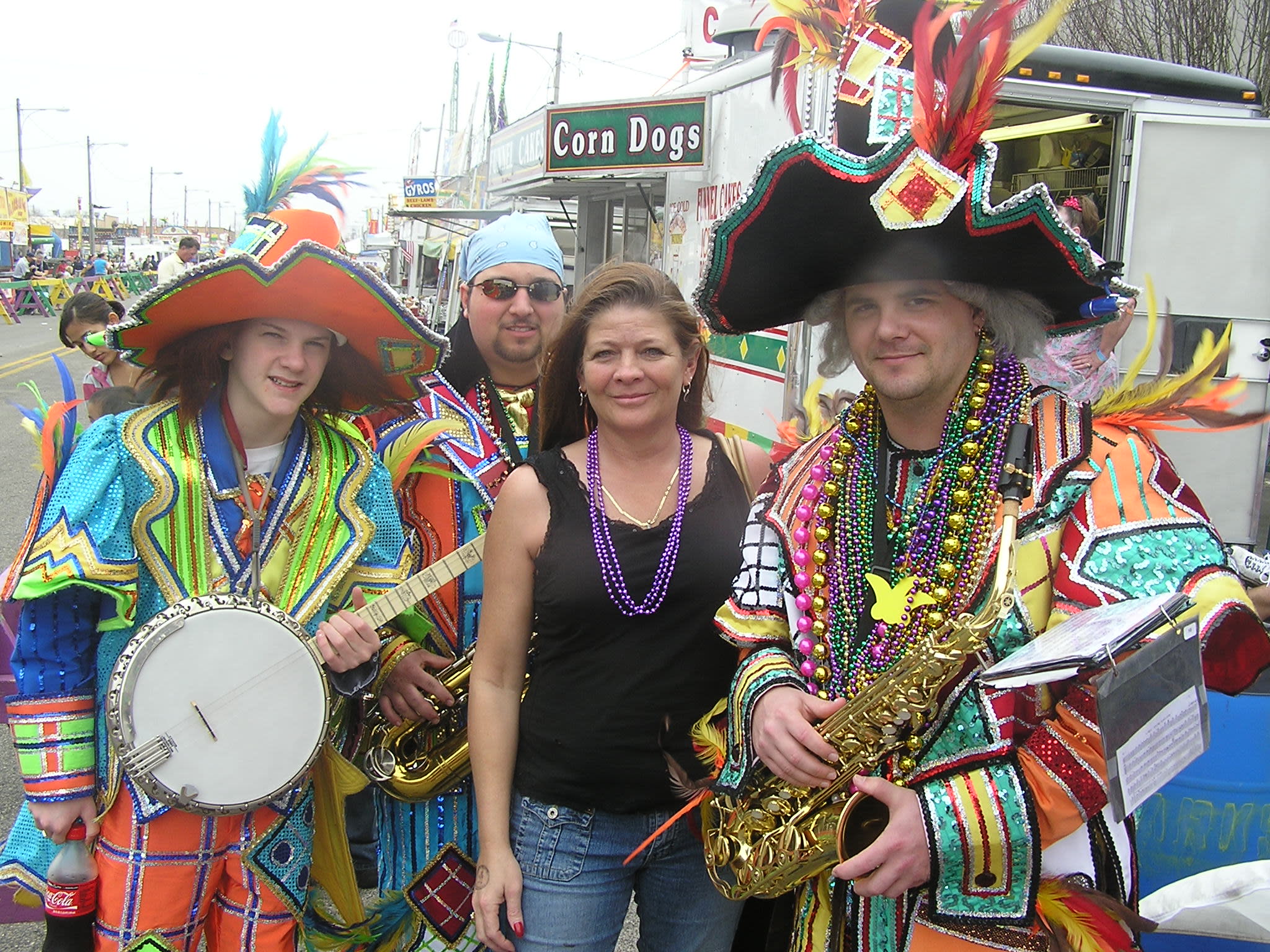 It's Run by a Non-Profit 
One of the biggest misconceptions is that the city puts on Mardi Gras. While the downtown city facilities are utilized, the Mardi Gras Southeast Texas organization is the event host. The entire organization is a non-profit, which means all proceeds go back to helping 14-18 local community organizations around the region, who provide volunteers to help the festivities go off without a hitch and create a true partnership.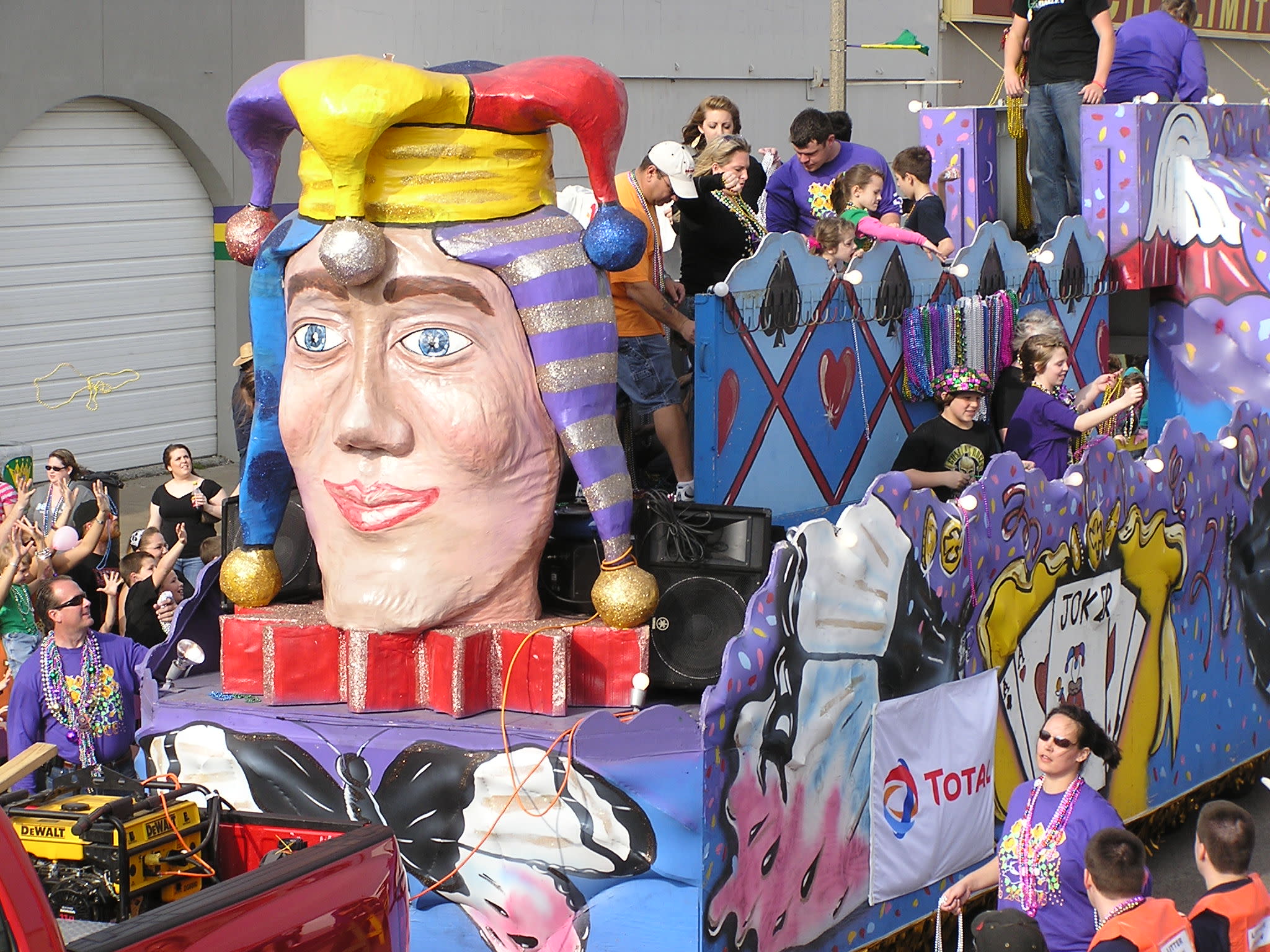 It's Super Affordable -- Tons of Attractions Are Completely FREE
You'll likely want to pay for add-ons like amazing fair food, photo memories with white tigers, and experiences like the Jazz brunch, but there's plenty to do if you want to ball on a budget. All the parades and kid's zone are free, and all headline concerts are included with gate admission, ranging from just $10-15 a day. The entire carnival is outside the gate, so you don't even need a ticket to get in the spirit! Once inside, there's continual entertainment, from stunt shows to exotic bird performances.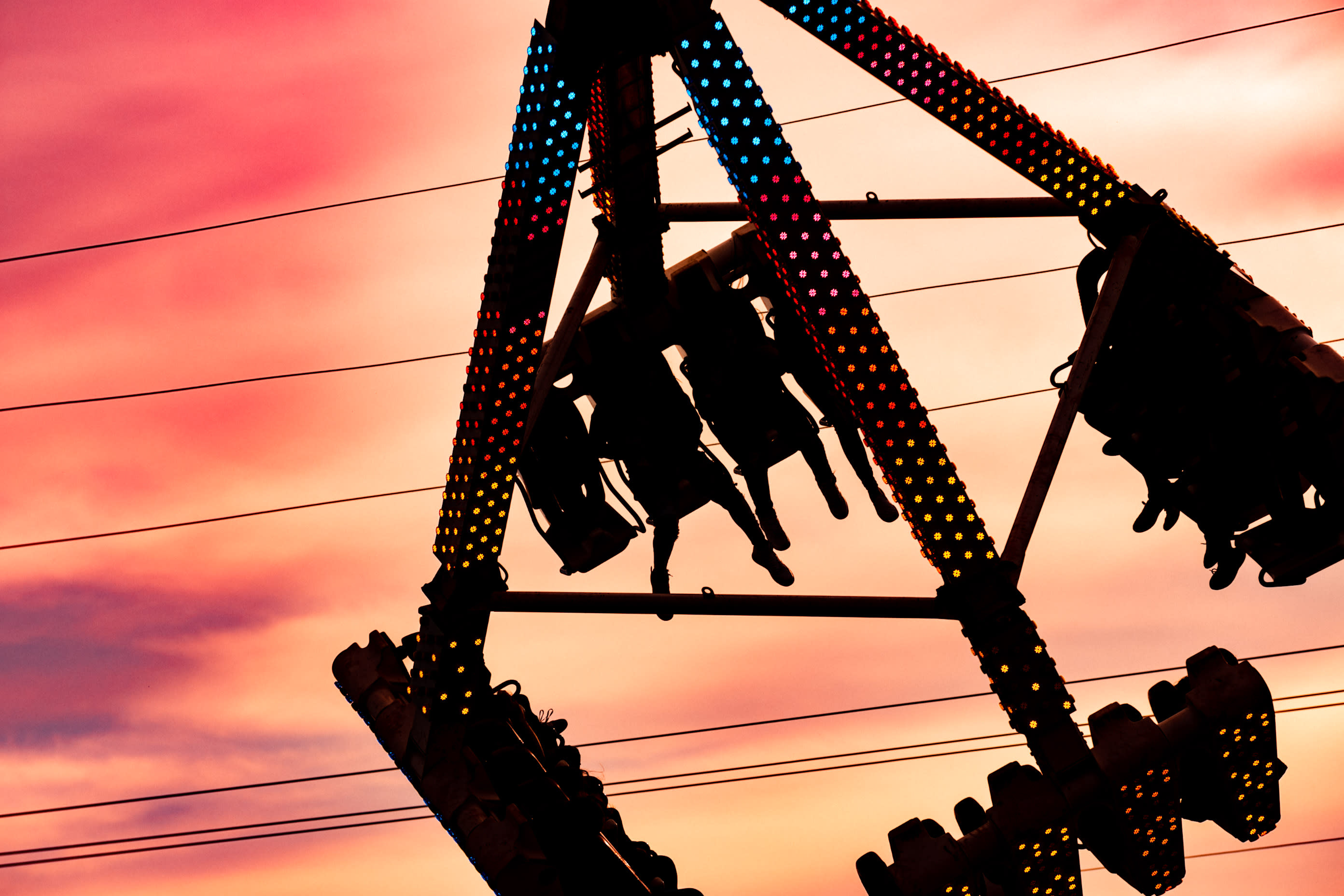 You Can Save Money by Purchasing in Advance
Wristbands for the gate/entertainment and carnival Fun Passes can be bought in advance from Market Basket, the Mardi Gras Southeast Texas store in Port Arthur, or online, which will save you about $5/per person. The best deal is the $50 weekend pass which will offer entry into Mardi Gras for all four days. You can also buy a daily carnival FunPass for unlimited rides for $25 or pay as you go.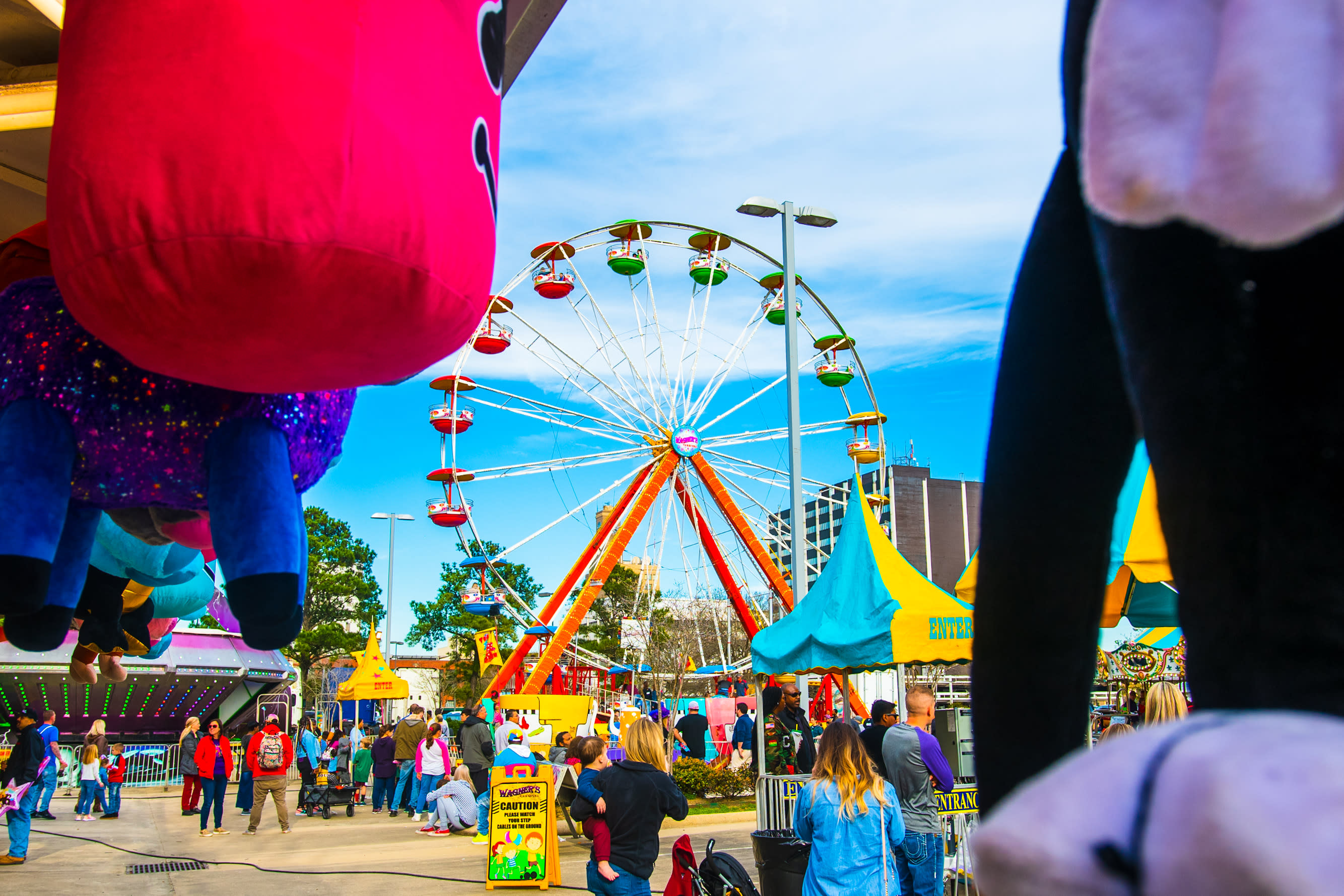 You Don't Need a Wristband to Partake in the Festivities 
Even if you forgo the music, the entire carnival is outside the gate near the Event Center, so no wristbands are required to walk around the fair. The parades circumvent all of downtown, so whether you pay for gate admission or not, you'll still have the opportunity to see plenty of floats and collect beads with nonstop parades all weekend. Check out the schedule for an authentic Cajun experience by the extravagantly costumed Mummers, the Clydesdales, and more.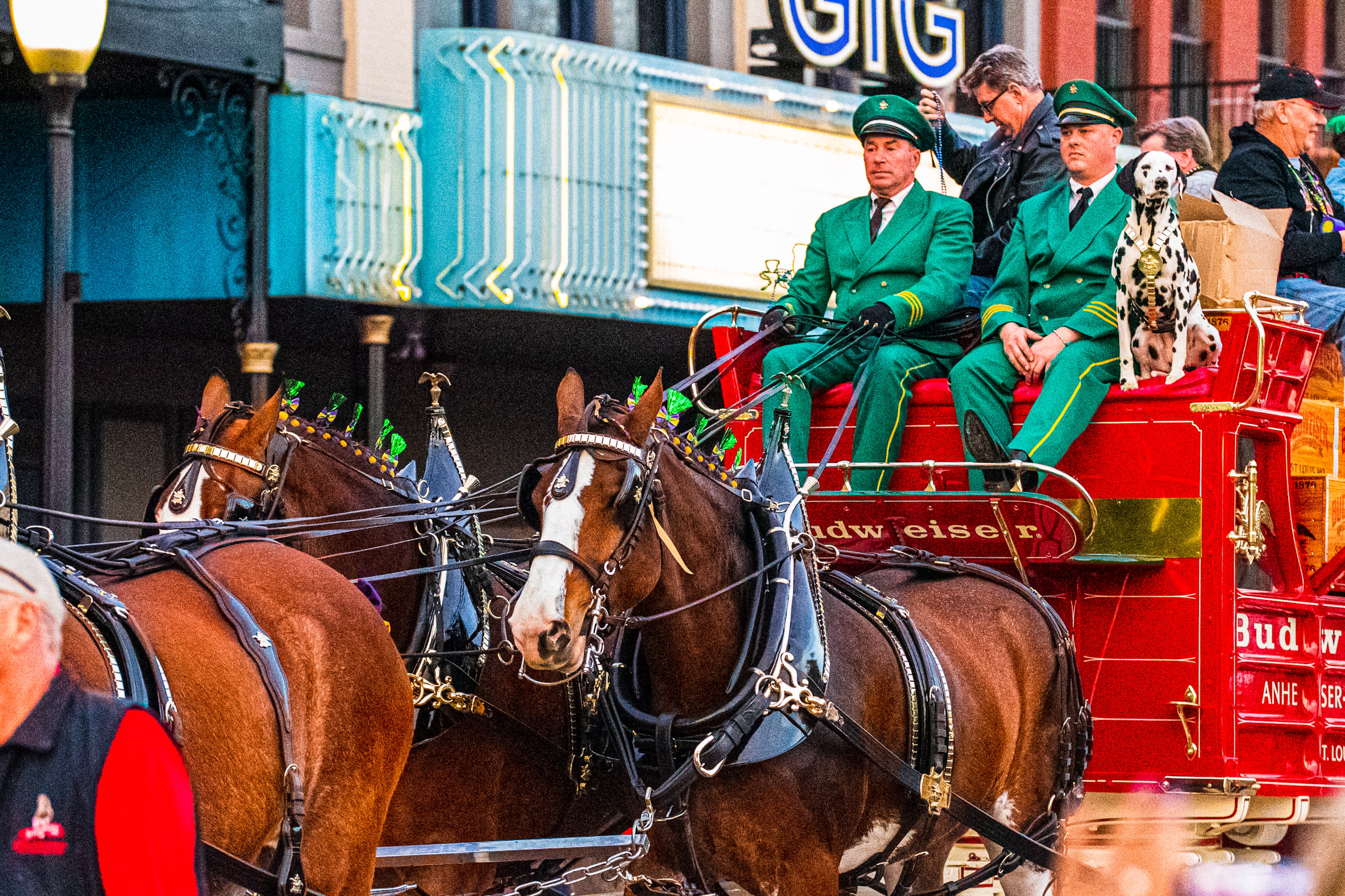 There's a Parade for Everyone
From pets to bikes, whatever your fancy, you'll find a krewe for you! Whether you walk, ride, or watch, the parades are integral to the Mardi Gras experience. The most elaborate not to miss parades are Friday and Saturday nights – the Valero Krewe of Krewes Parade (2/17 @ 7 pm) and Total Krewe of Aurora Grand Parade (2/18 @ 6 pm), while the Courir de Mari Gras kicks off the festivities Thursday (2/16 @ 5 pm) with a chicken toss. All main parades start at the Civic Center, travel down Main Street to Crockett, Bowie, Magnolia, Laurel, Calder, and end at Edison Plaza, so be sure to arrive in advance to snag a good spot along the route. You can apply to participate in the parades from the applications here.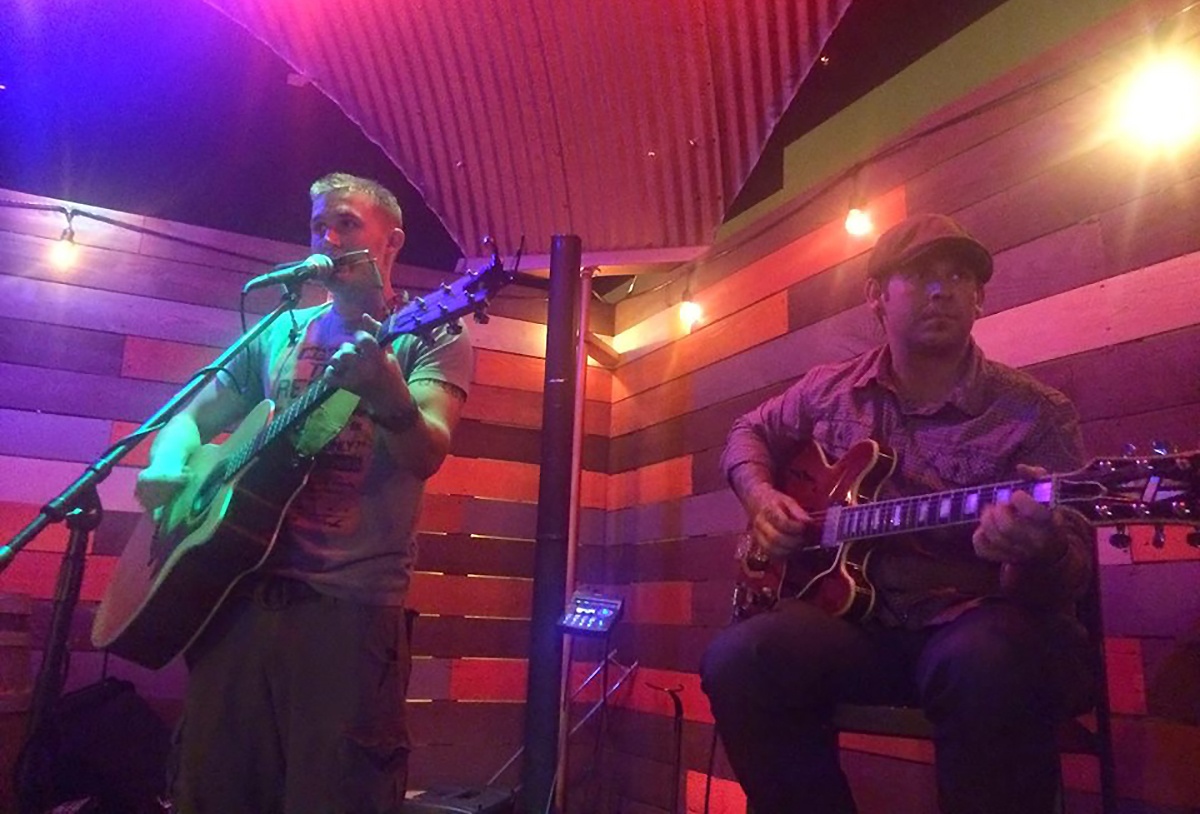 There's Music for All Tastes 
From DJ sets to traditional Cajun zydeco and country favorites, Beaumont Mardi Gras has no shortage of toe-tapping entertainment that changes every few hours. Spend a few hours at the festivities so you get a taste of it all. Not-to-miss headliners include LT and the Zydeco Mob, Uncle Kracker, and Paul Wall. See the whole line up here.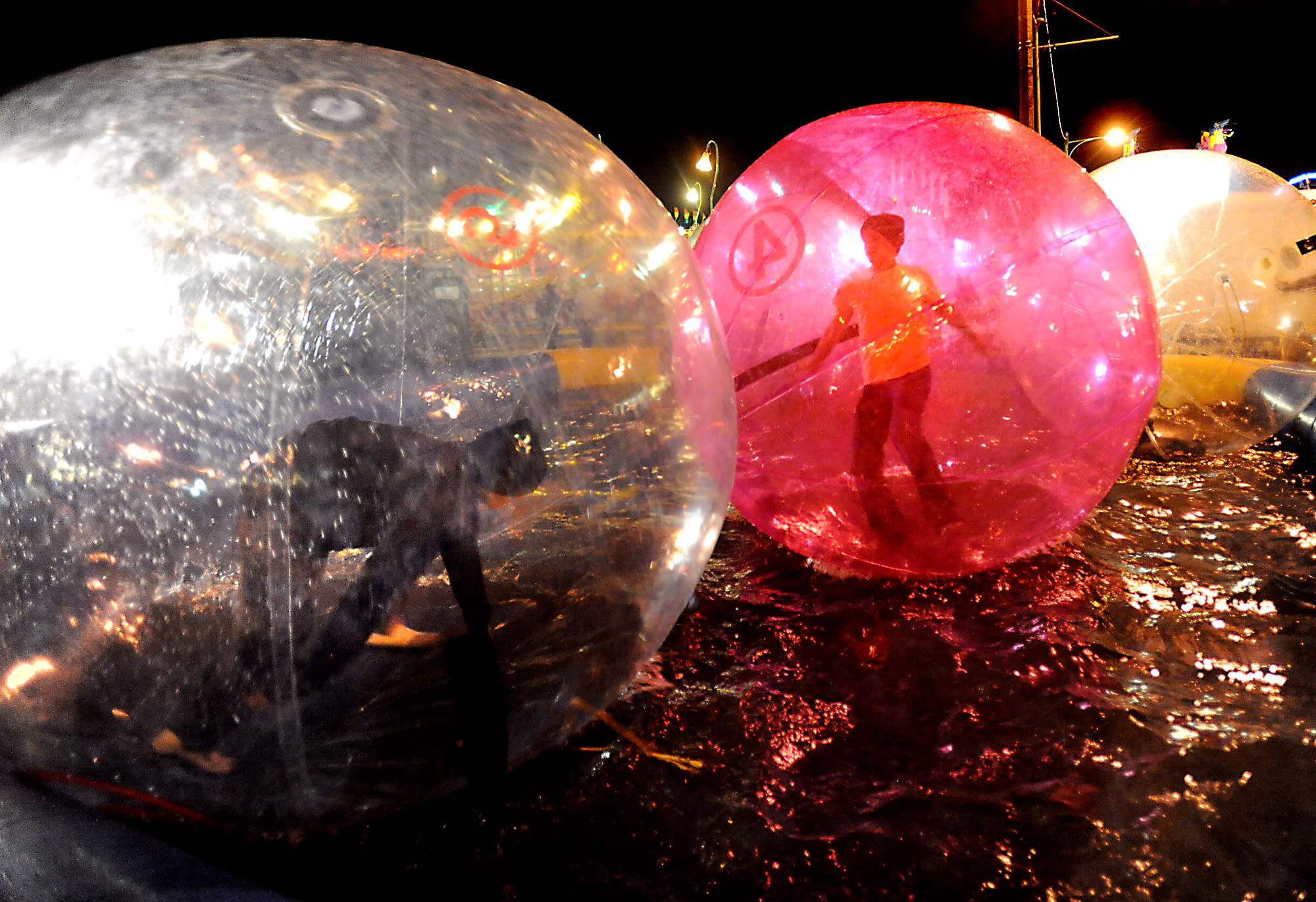 Celebrate Safely
We're not insensitive to what's going on in the world and want everyone to feel good about celebrating with us, but everyone has a different level of risk and tolerance during these strange times. In order to allow plenty of room to socially distance, the entire festival is outdoors and open air. That said, certain times will be more crowded than others (ie. during headline performances), so make a decision that's best for you and your family. There will be complimentary masks (the non-Mardi Gras kind) and hand sanitizer stations available.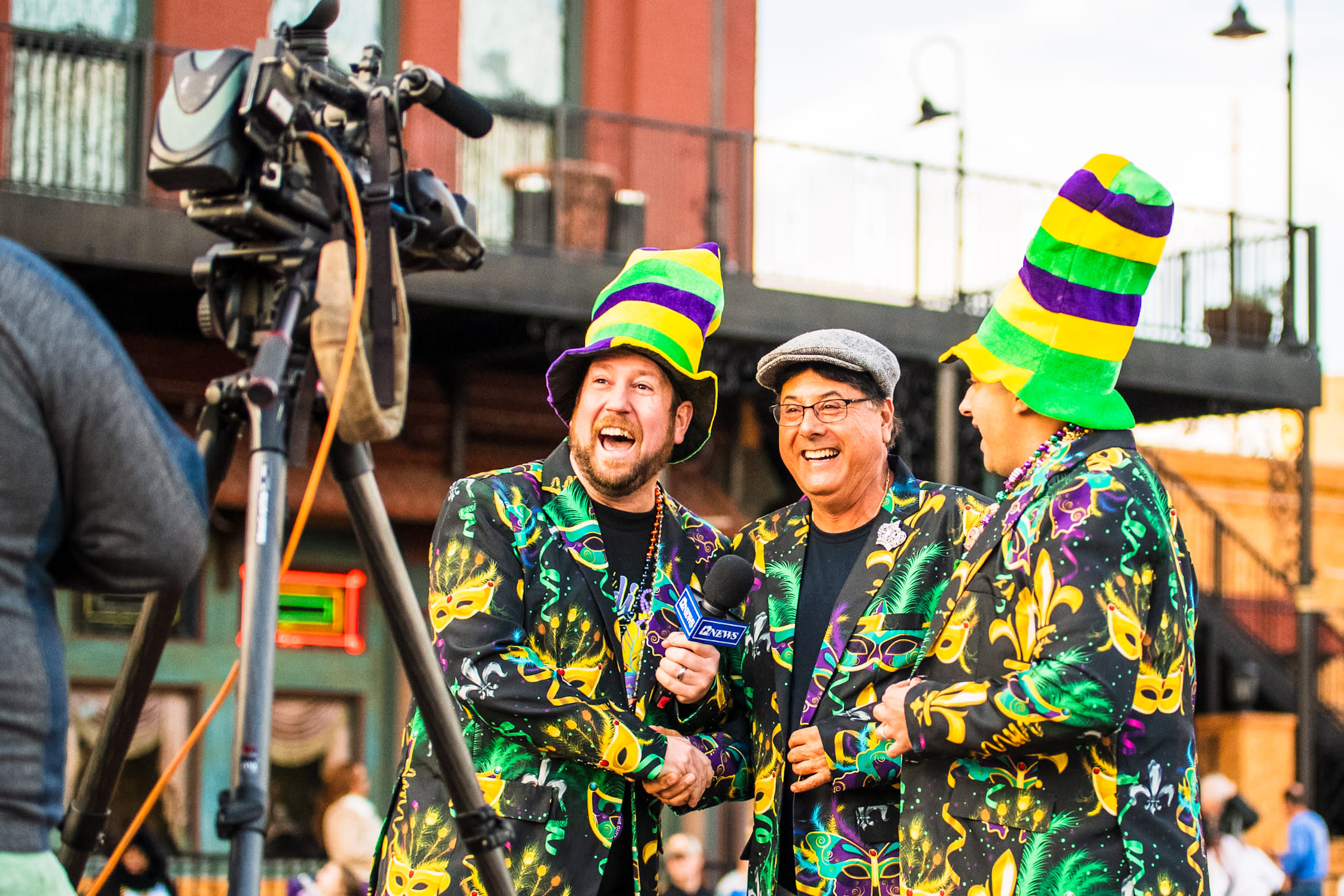 You Can Do What There?! 
Beyond the parades, carnival, and music, you don't want to miss so many other surprising attractions. There's a treasure hunt, exotic animals aplenty, a 1K and 5K run, axe throwing, a mechanical bull, the army, and marines… truly something for everyone. All we can say is, are you ready?