Explore By Theme
Beaumont is Art
A place to see, do, and create!
It's a place to see and do. Create or admire. Be the artist or be the observer. Take a selfie or take a painting class. The city supports local artists and regularly invests in area beautification projects. There are free art museums, murals, and sculptures around town. Peruse the Art Museum of Southeast Texas, take in the street art, or learn to DIY.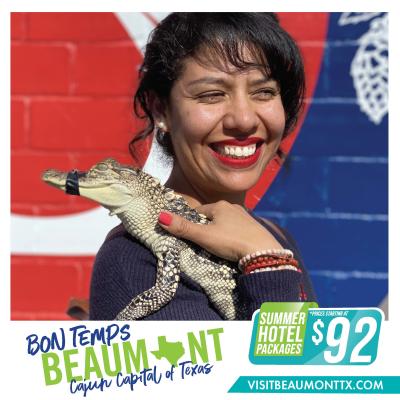 Hotels Starting at Just $92/Night
Valid unit August 31, 2021
With our special summer packages, not only will you get a crazy discounted hotel rate, but you'll also get a welcome bag at check-in with fun summer swag and a printed guide to help you plan your trip from featured local restaurants to standout area attractions. That's right, an amazing weekend getaway for less than $100/day. Book Now at VisitBeaumontTX.com/Summer.