Down on Calder Avenue
Explore Downtown Beaumont's Historical Gems
Calder Avenue and downtown Beaumont offer a number of possibilities to visitors from near and far. Unique dining options in a variety of cuisines, museums and shopping can be found in this area of Beaumont. Take a stroll through downtown to view architecture and snap a picture in front of murals.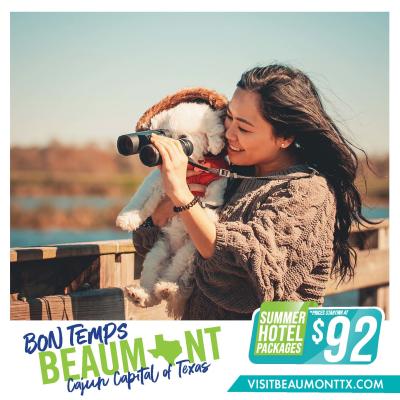 Hotels Starting at Just $92/Night
Valid unit August 31, 2021
With our special summer packages, not only will you get a crazy discounted hotel rate, but you'll also get a welcome bag at check-in with fun summer swag and a printed guide to help you plan your trip from featured local restaurants to standout area attractions. That's right, an amazing weekend getaway for less than $100/day. Book Now at VisitBeaumontTX.com/Summer.
Top 4 Must-Dos:
More Things to Do:
Places to Eat:
Explore By Theme
Plan Your Trip: