Meet In Beaumont
We know that when planning a meeting you have many options of where to go. In Beaumont, we truly believe that we have everything you need to have a fun and successful meeting. Great accommodations, easy accessibility, affordable options, entertainment, attractions and servicing make the Beaumont CVB a one-stop shop for all of your meeting needs. We cannot wait for you to host your meeting in Beaumont!
Meet Freddie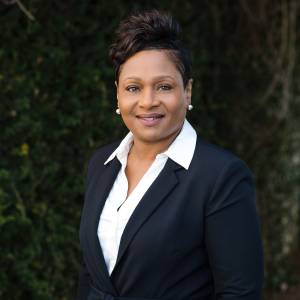 Freddie Willard, TDM
Director of Sales
Phone: (409) 880-3160 | 1(800) 392-4401
freddie.willard@beaumonttexas.gov
Freddie leads the Beaumont CVB sales team in their efforts to market and promotes Beaumont as a meeting and sports destination. Along with overseeing all convention sales activities and initiatives, Freddie develops relationships with prospective clients, local leaders, and hospitality partners. She works directly with the sports market, local events, and annual state conferences.
Accommodations
Whether hosting a meeting large or small, Beaumont offers the accommodations you need for your next event. From over 3500 rooms and 30+ hotels throughout Beaumont, the Beaumont CVB sales team will get you the rooms you need for your meeting. The Beaumont CVB is here to help you find the right place for your attendees when hosting your meeting with us!
Accessibility
When traveling to other cities, one of the hardest things to do is to know where you are and how to get around. If you are visiting or hosting your meeting in Beaumont, you will have no worries finding your way. Beaumont's location, 90 miles from Houston and 45 miles from the Louisiana border makes travel easy to the city. Once in Beaumont, you will not have to drive more than 15 minutes to get to your desired destination, even if it's on the other side of town. The Jack Brooks Regional Airport offers flights directly into Southeast Texas, making it an easy trip to Beaumont. Talk with the Beaumont CVB sales team for more travel options.
Affordability
Hosting your meeting in a new city gives meeting planners and attendees a chance to explore their new surroundings whether they are staying for a weekend or a week. When staying in Beaumont, you don't have to break the bank for a nice dinner out or drinks with friends or attractions and museums to discover. In Beaumont, there is something for everyone and we can't wait for you to see it for yourself during your stay in our city!
Attractions
When hosting your meeting in Beaumont, we want you to see what the city has to offer! Beaumont boasts a number of museums from historic homes to the Art Museum of Southeast Texas and an alligator rescue park, Gator Country Adventure Park. If you like exploring the outdoors, Cattail Marsh and The Big Thicket are great options to see the wildlife of the area. The Beaumont CVB can help plan your pre-trips and post-trips at our area attractions or coordinate guided tours to give you and your attendees an amazing experience during your stay.
Entertainment
Beaumont and the rest of Southeast Texas is known for deep roots in music. From the Winter Brothers, Clay Walker, March Chesnutt, Tracy Byrd and more, our area produces some amazing talent. Good thing for us, it didn't stop with them. You can find live music throughout the city at local bars, pubs and restaurants, throughout the week and weekend. If you like a good drink and fun times, Beaumont has no shortage of great outdoor spaces, bars, pubs and dive bars. Don't miss out on the breweries and wineries too!
Servicing
Elevate your next business gathering by taking advantage of the Beaumont CVB's complimentary services. From site selections and program planning, to tours and accommodation bids, our services will make your life easier. By utilizing the Beaumont CVB, we can personalize your servicing needs through local businesses and products, making your experience truly unique.