If you are a fan of craft beer or wine, Beaumont, Texas and the southeast Texas area have you covered. With eight different establishments all within a 35-mile radius, you will find exactly what you are looking for and support local businesses in the process. We promise you that wherever you choose to enjoy a beverage, you will be very happy with your pick. 
Pour Brothers Brewery
Located in downtown Beaumont, Pour Brothers has both a great selection of their own hand-crafted beer and a beautiful atmosphere. This family-friendly brewery has a large courtyard with yard games, picnic tables and space, perfect for a large group. They do not serve their own food but allow you to BYOF (Bring Your Own Food) or order from neighboring New York Pizza and Pasta.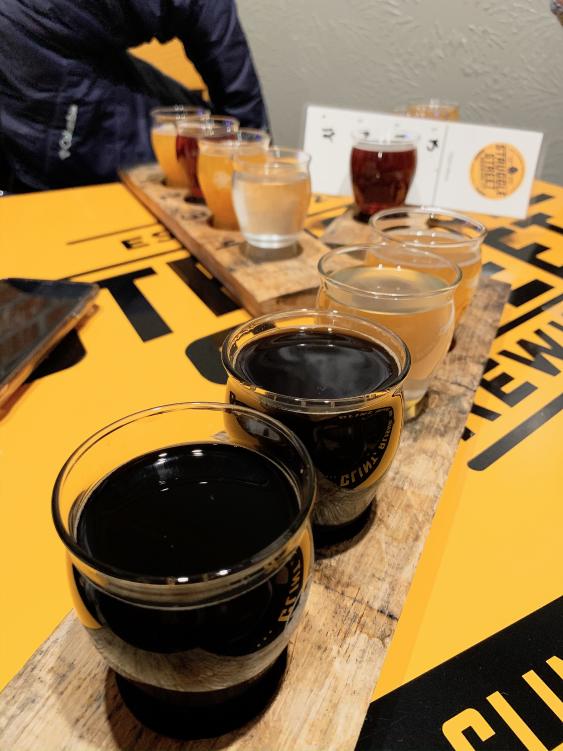 For beer lovers, Struggle Street Brewing Company is the perfect place to wet your whistle on some tasty brews. Struggle Street has been hydrating the community with delicious and unique tasting craft brews since 2019, and people can't get enough! Located on historic Calder Ave., Struggle Street is the perfect place to head after work or get together with friends on the weekend. With a rotating selection of beers, you get a chance to try a different flavor each week!
Cotton Creek Winery is a neighborhood spot that has the locals coming back for more. Cotton Creek makes their own batches on-site and are available by the taste, glass or bottle. They have a rotating selection of their wines and invite you to come give the, a try with the owners, wine vintners and the friendly professional winery staff. Go in for a tasting or split a bottle with friends. Enjoy your wine with cheese and specialty plates, appetizers and flatbread pizzas.
Southeast Texas:
Buckstin Brewing Company is located in neighboring Nederland, Texas and is the first brewery in the city. The owners focus in on creating top-notch beers and delicious pizza. Buckstin is a unique, relaxed, family-friendly environment, with something for everyone to enjoy. In addition to serving pizza, they have a full food menu. If craft beer isn't for you, they also have an a great collection of wine along with cider, champagne, and sodas. Each of their beers are made in-house, from milling the grain and brewing.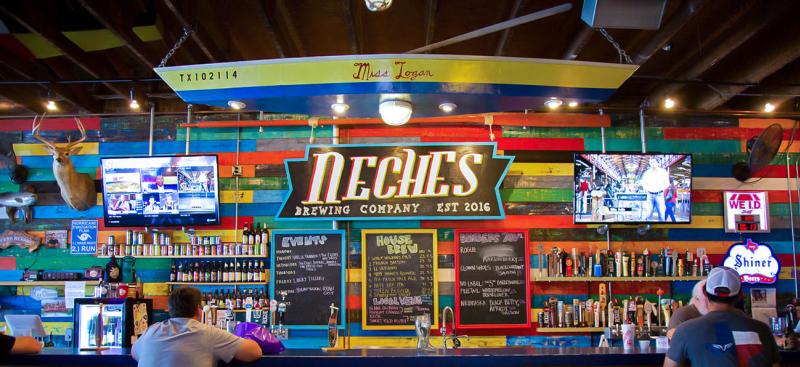 The Neches Brewing Company is the first brewery in southeast Texas and has been a favorite among the area for producing some really delicious craft beers. Located in Port Neches, Texas, Neches Brewing Company offers a unique atmosphere where you will find live music often. The brewery is BYOF (Bring Your Own Food), so grab your favorite meal to enjoy with your new favorite brew when you head in.
Bruno and George Winery's saying is "from Sicily to Texas," because the recipes for the wines come from the owners' family recipes dating back to 1889. Unlike normal recipes that use grapes for wine, Bruno and George Winery makes raisin and fruit wine, offering a whole different experience. Located on the outskirts of Beaumont in Sour Lake, Texas, Bruno and George Winery has been selling their award-winning wine since 2001.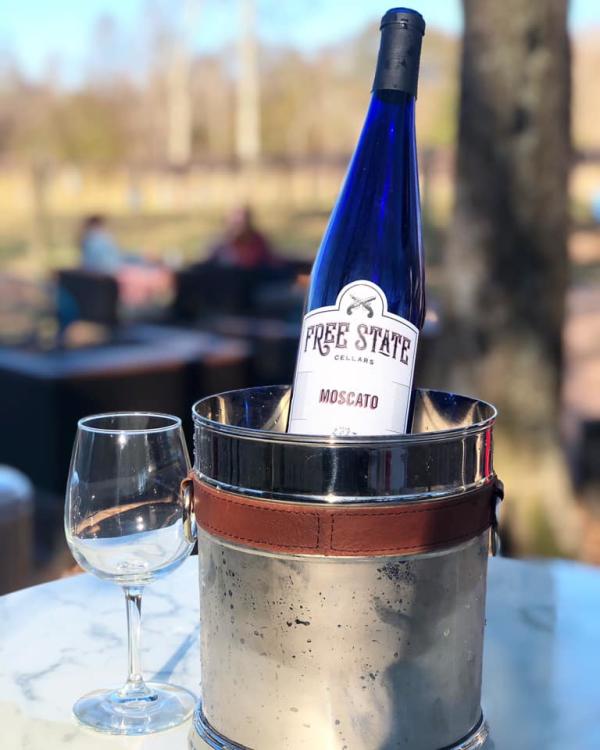 Nestled between Beaumont and Louisiana, Free State Cellars is located in Orange, Texas. The estate vineyard was planted by one of Texas' wine pioneers, Alfred J. Flies. Honored by the Texas Wine and Grape Growers Association on four separate occasions for his contributions to the Texas wine industry. The vineyard located on Adams Bayou, was built in 1984 covering seven acres with over 1,000 vines of muscadine varieties. Their wines include: French Viognier, German Riesling, California Ruby Cabernet, and Spanish Tempranillo.
Located just west of Beaumont in Winnie, Texas, Vine 2 Wine gives you the chance to escape the problems on the world while enjoying a glass of wine while overlooking the vineyard. The owners, Clay and Stacy Rollins, wanted to bring a little of the Old World to southeast Texas for visitors to enjoy. The winery offers a variety of wines that any wine drinker will love!