Beaumont Restaurant Week Has Been Extended!
Eat Your Way Around Through March 2021
After an incredibly successful 10 days, #EATBMT Restaurant Week has been extended through the end of March. The feedback from both restaurants and diners have been overwhelmingly positive with the restaurants seeing so much traction and eaters needing more time to dine everywhere on their list, we decided to give everyone even more time to experience all the amazing restaurants in the Golden Triangle.
From Tex-Mex to sushi and everything in between, Southeast Texas has anything you could want! Restaurant Week invites you to try something new or rediscover a local favorite. Over 50 restaurants are participating with special fixed menus priced at $10, $20, and $30, all to tempt your taste-buds. Savor the cuisine that we hold dear by joining us in this MONTH week-long culinary celebration.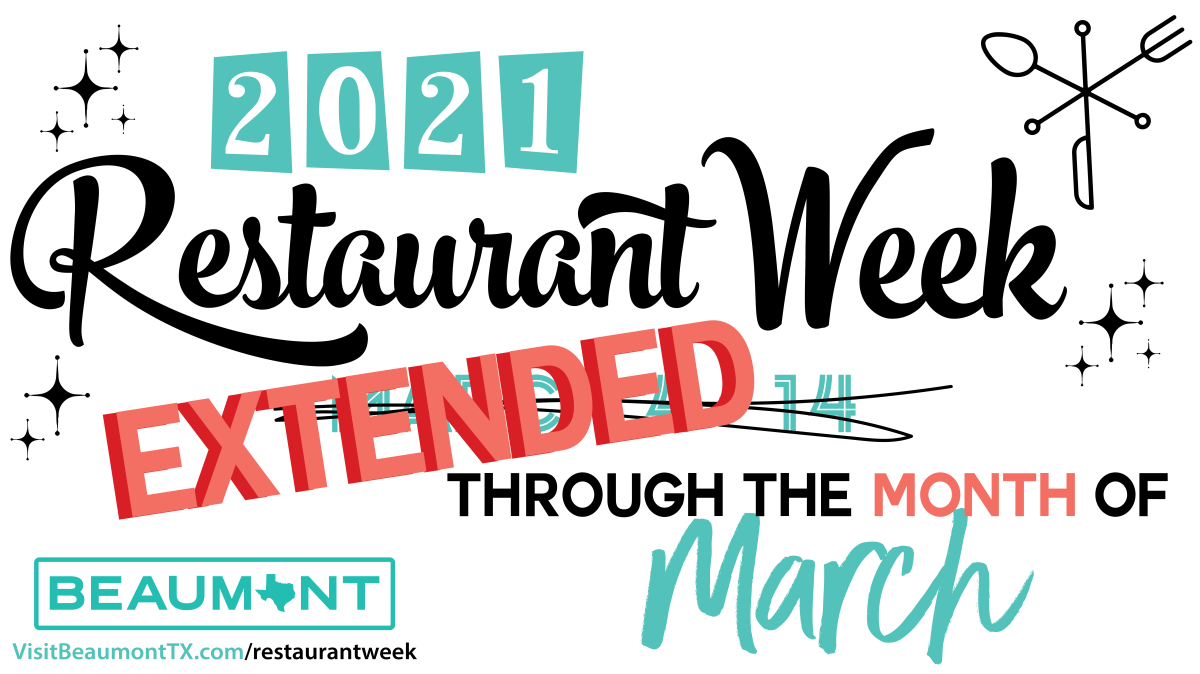 Participating Restaurants
Discounted Hotel Rates:
Brag for Swag!
Share your foodie photos with #eatbmt to be a part of our gallery and win prizes!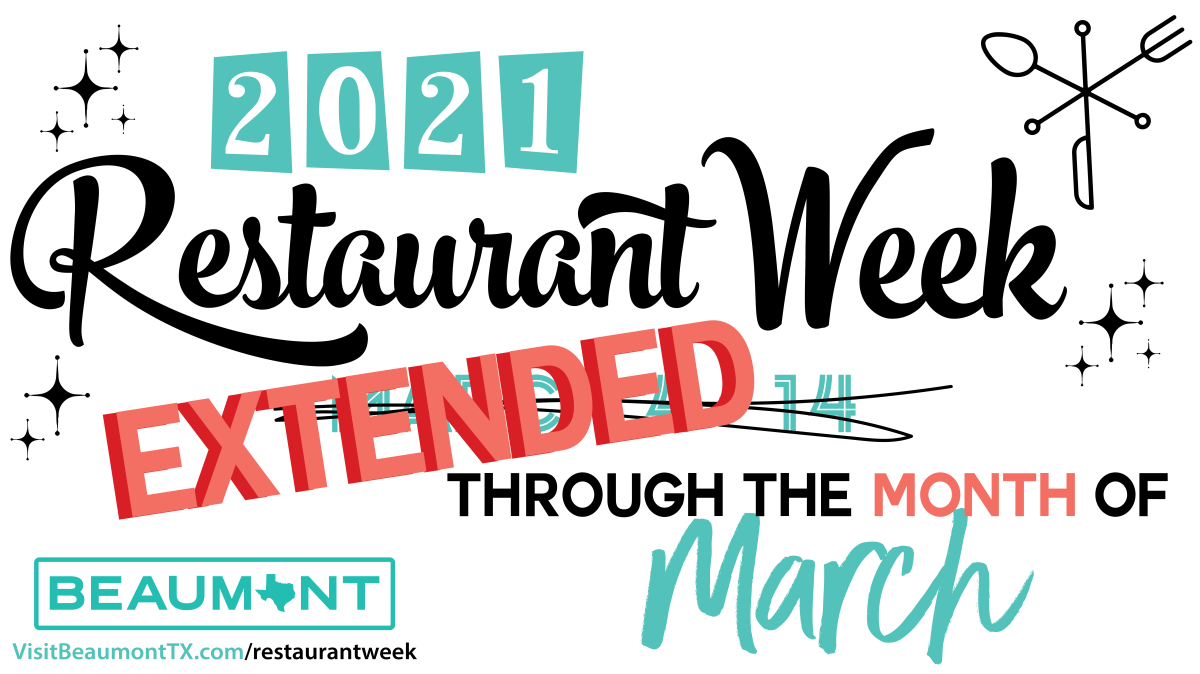 Participating Restaurants
Discounted Hotel Rates: